Jury reduces SEAL Edward Gallagher's rank for posing with dead ISIS fighter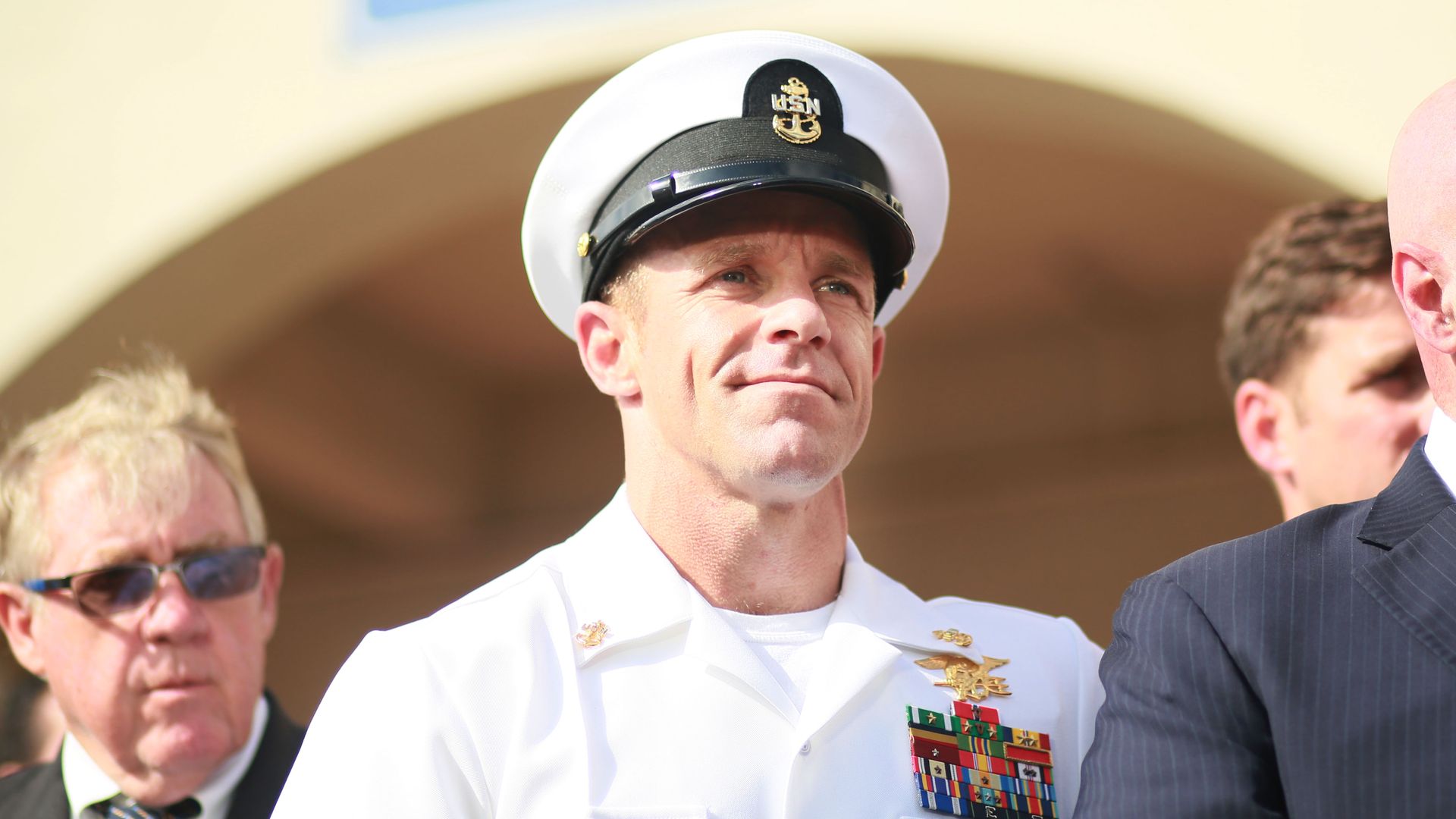 A military jury sentenced Navy veteran and SEAL platoon leader Edward Gallagher to a rank reduction Wednesday for posing with the corpse of a 17-year-old ISIS militant, according to NPR. Gallagher had been cleared of first-degree murder and war crimes on Tuesday.
Why it matters: The case had drawn waves of onlookers, including President Trump, who came to Gallagher's defense throughout the trial and considered pardoning him. The rank reduction will affect Gallagher's salary and pension.
Gallagher had been facing first-degree murder charges for the death of the captive ISIS fighter. He was also up against attempted murder charges for shootings of civilians.
What they're saying: In a Fox and Friends interview Wednesday morning prior to his sentencing, Gallagher stated, "They tried to frame me as a criminal from the get go. ... We knew I was innocent of these charges the whole time."
Gallagher also offered his thanks to Fox News, Rep. Duncan Hunter, Rep. Ralph Norman for backing him and to Trump for "intervening when he did."
Trump tweeted a congratulations to Gallagher and his family Wednesday morning, stating, "You have been through much together. Glad I could help!"
Go deeper