Cory Booker releases immigration reform plan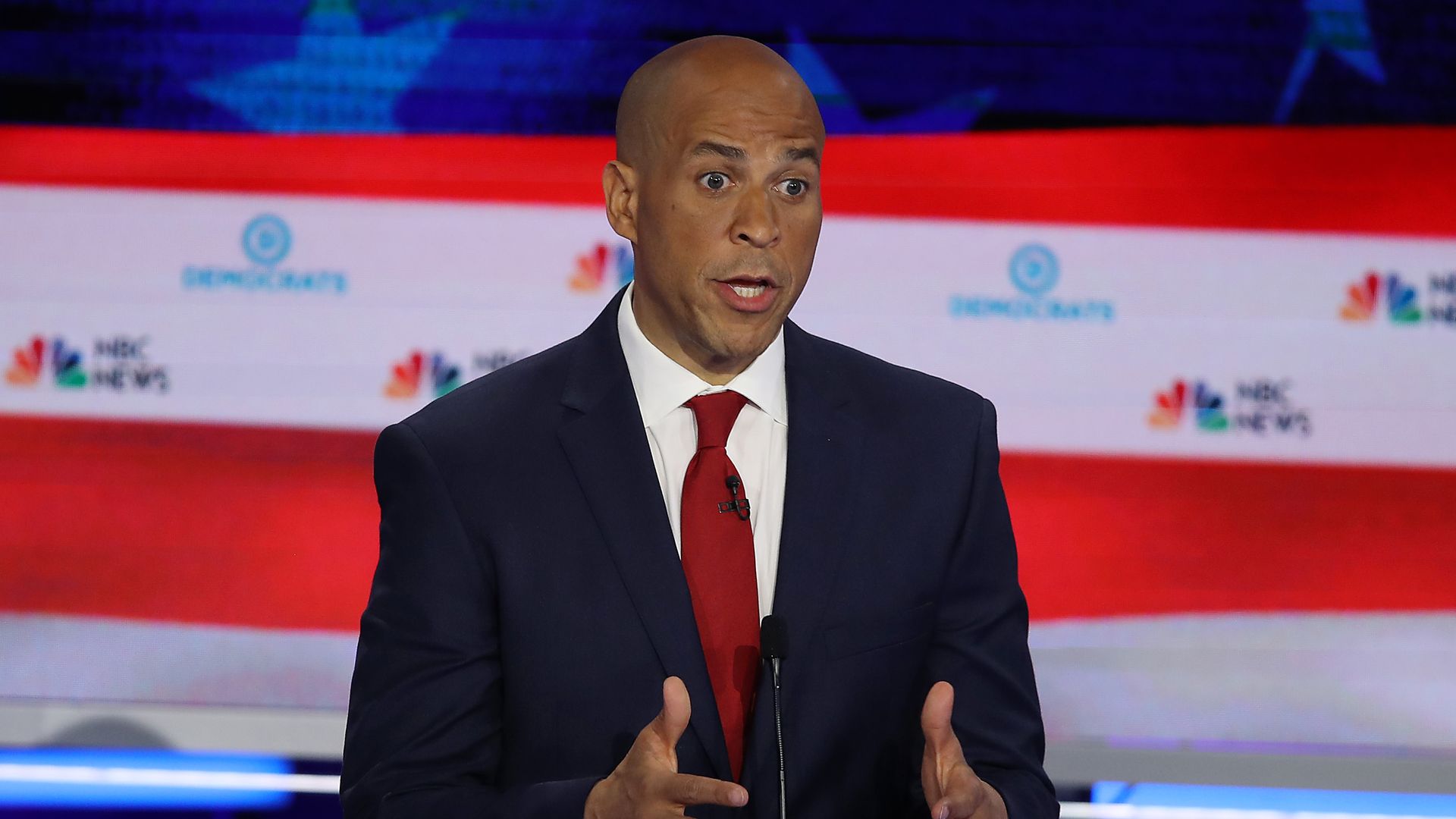 2020 Democratic candidate Sen. Cory Booker (D-N.J.) released a new immigration plan that focuses on closing down substandard detention facilities and expanding legal rights for undocumented migrants.
The big picture: Booker plans to use executive orders to overhaul the immigration system — the same way President Trump enacted many of his own immigration policies.
Why it matters: The treatment of migrants at detention centers, specifically children, is under intense public scrutiny following reports about dangerous and unsanitary conditions. Booker's plan includes the following steps:
Shut down inhumane facilities that do not meet standards set by the American Bar Association.
Stop Immigration and Customs Enforcement raids at "sensitive locations," such as schools, medical facilities and places of worship.
Eliminate use of for-profit facilities by the Department of Health and Human Services.
Expand legal counsel for undocumented immigrants, particularly through the Legal Orientation Program, which seeks to ensure immigrants know their rights when they're being detained.
The plan also includes a list of Trump policies Booker wants to repeal, as well as old policies he wants to reintroduce.
Booker wants to repeal the Remain in Mexico policy, asylum metering, the travel ban and refugee restrictions, and stop construction of the border wall.
He wants to bring back protections for recipients of Deferred Action for Childhood Arrivals, Temporary Protected Status, Liberians with Deferred Enforced Departure and to revive the Central American Minors Program, which gave certain minors in El Salvador, Guatemala and Honduras the opportunity to be considered for refugee resettlement.
Booker will also bring back federal funding for sanctuary cities and raise the refugee cap to 110,000. He also plans to appoint a special envoy at the State Department to focus on the issues that are forcing people to leave their native countries.
Go deeper