Facebook vows misinformation crackdown ahead of 2020 election, census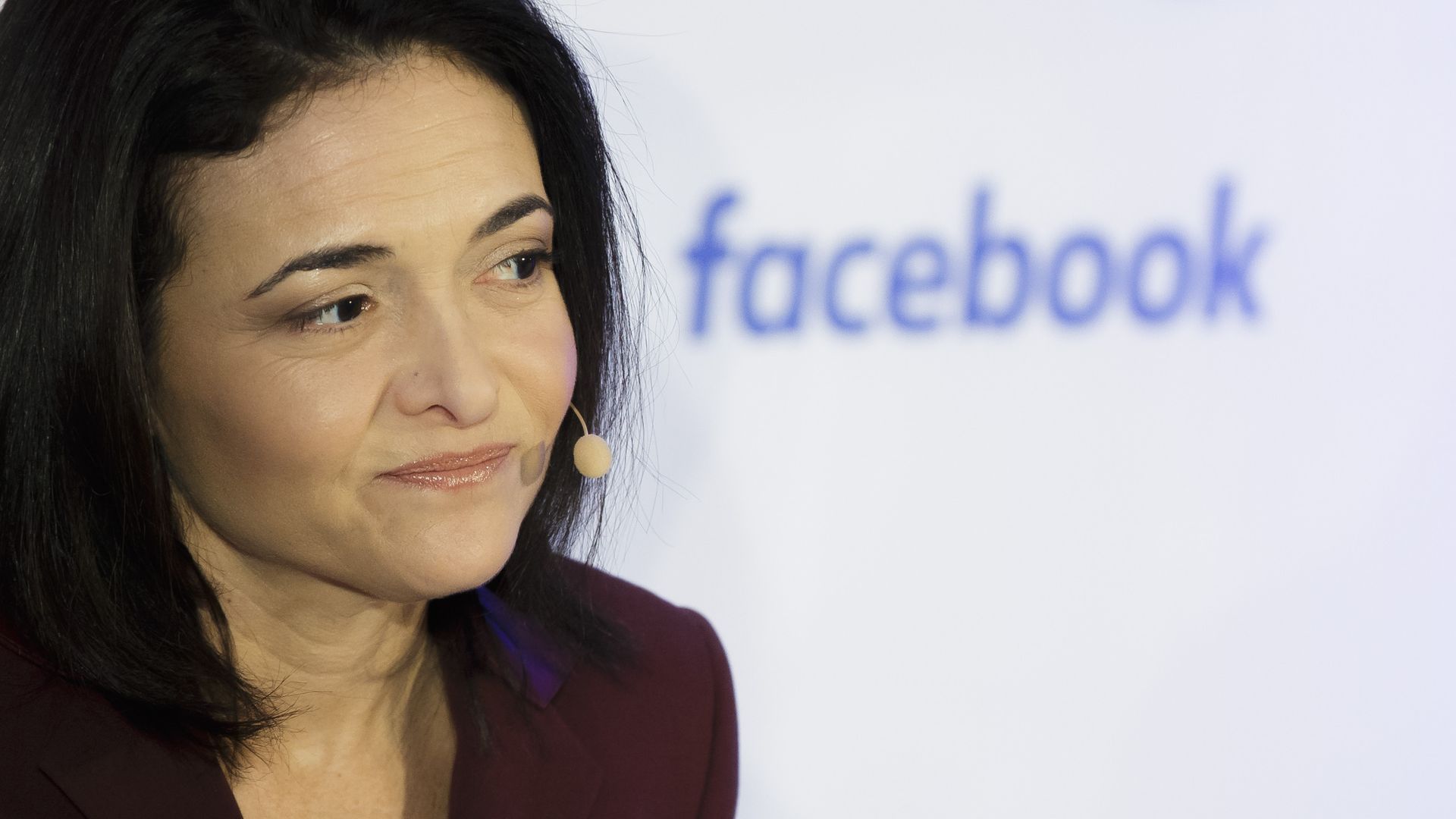 Facebook issued a civil rights report on Sunday, touting its recent progress and pledging to remain vigilant on efforts to manipulate either the 2020 election or census.
Details: Facebook COO Sheryl Sandberg wrote in a blog post announcing the report the social media giant is introducing a new policy in the fall that protects against misinformation related to the census. "We'll also partner with non-partisan groups to help promote proactive participation in the census," she said.
"To protect elections, we have a team ... already working to ban ads that discourage people from voting, and we expect to finalize a new policy and its enforcement before the 2019 gubernatorial elections. This is a direct response to the types of ads we saw on Facebook in 2016. It builds on the work we've done over the past year to prevent voter suppression and stay ahead of people trying to misuse our products."
— Facebook COO Sheryl Sandberg
Why it matters: Facebook embarked on the audit to address allegations that it censors conservative voices and discriminates against minority groups. Facebook hopes the independent audit and formal advising partnership will show it takes these issues seriously. Meanwhile, the election and census-protection efforts are extensions of existing work in that area.
What they're saying: The Change the Terms coalition, made up of 40 nonprofit, civil rights, human rights and other organizations that have previously criticized Facebook on civil rights issues, published a blog post in response to Facebook's audit findings with comments from member groups.
Some said the report shows the company is being responsive and making progress, but other groups said more work is needed, pointing to its response to the Facebook live stream of the fatal New Zealand mosque shootings as an example of how it can be slow to act.
Go deeper: Facebook commits to civil rights audit, political bias review
Go deeper