Theranos founder's defense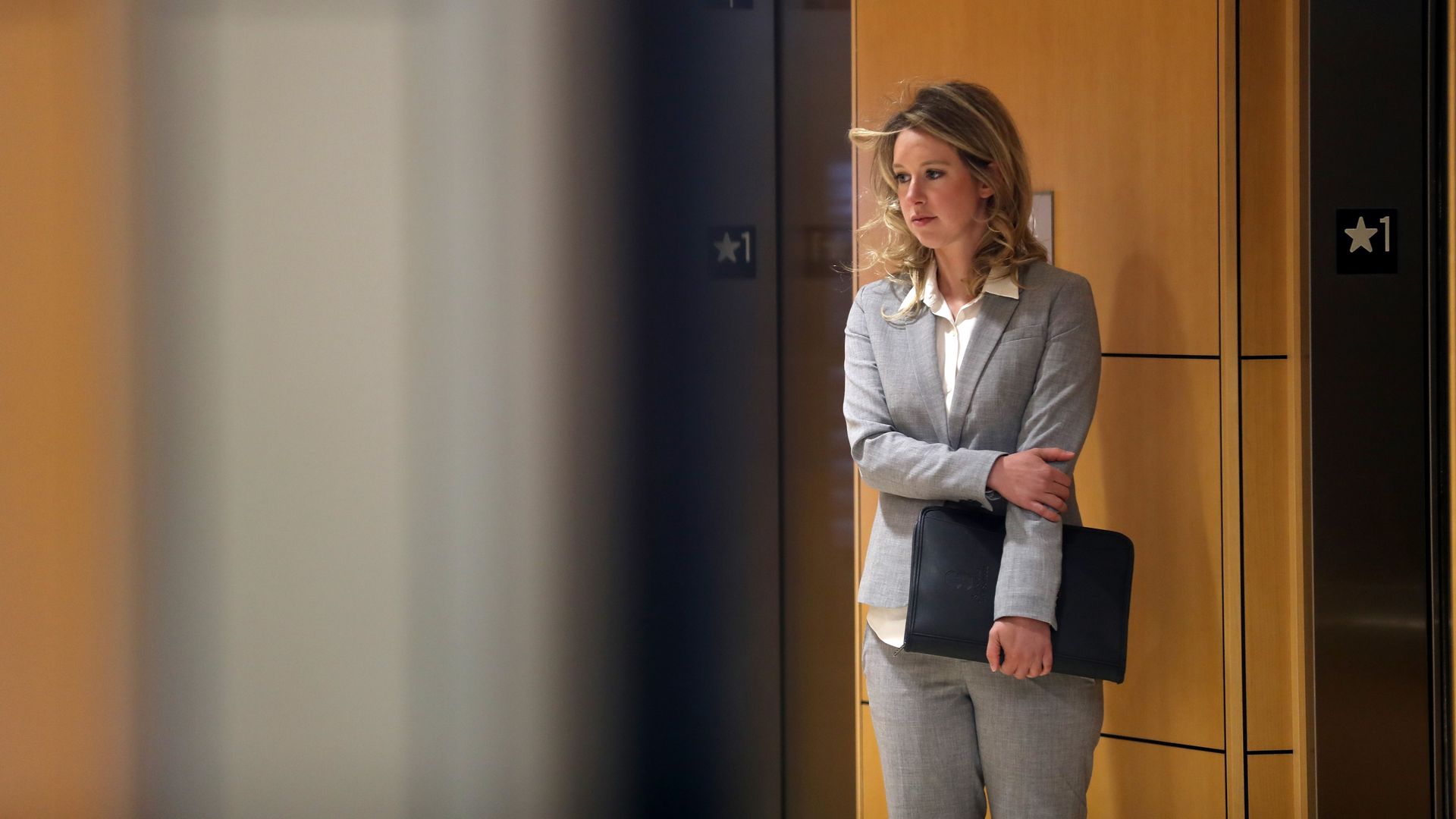 Theranos Inc. founder Elizabeth Holmes aims to "put investigative journalism on trial" to defend herself against "massive" criminal fraud charges, Bloomberg's Joel Rosenblatt reports.
What's happening, per Bloomberg: "Holmes contends Wall Street Journal reporter John Carreyrou had an undue influence on federal regulators who concluded her blood-testing startup's technology was a threat to patient health."
"As she prepares for a trial set for July 28, 2020, Holmes is trying to retrace the steps the reporter took to publish his 2015 scoop."
"Through pretrial information sharing with prosecutors, Holmes has unearthed Carreyrou's early contacts with New York state regulators and various federal agencies, as well as his interactions and emails with a doctor in Arizona."
The bottom line: Holmes and former Theranos president Ramesh "Sunny" Balwani were indicted last year on 11 counts of conspiracy and wire fraud and accused of criminally defrauding investors, patients and doctors. This is the "largest alleged fraud ever perpetrated in Silicon Valley," per Axios' Dan Primack.
Go deeper:
Go deeper