Judge orders immediate improvement to conditions at migrant centers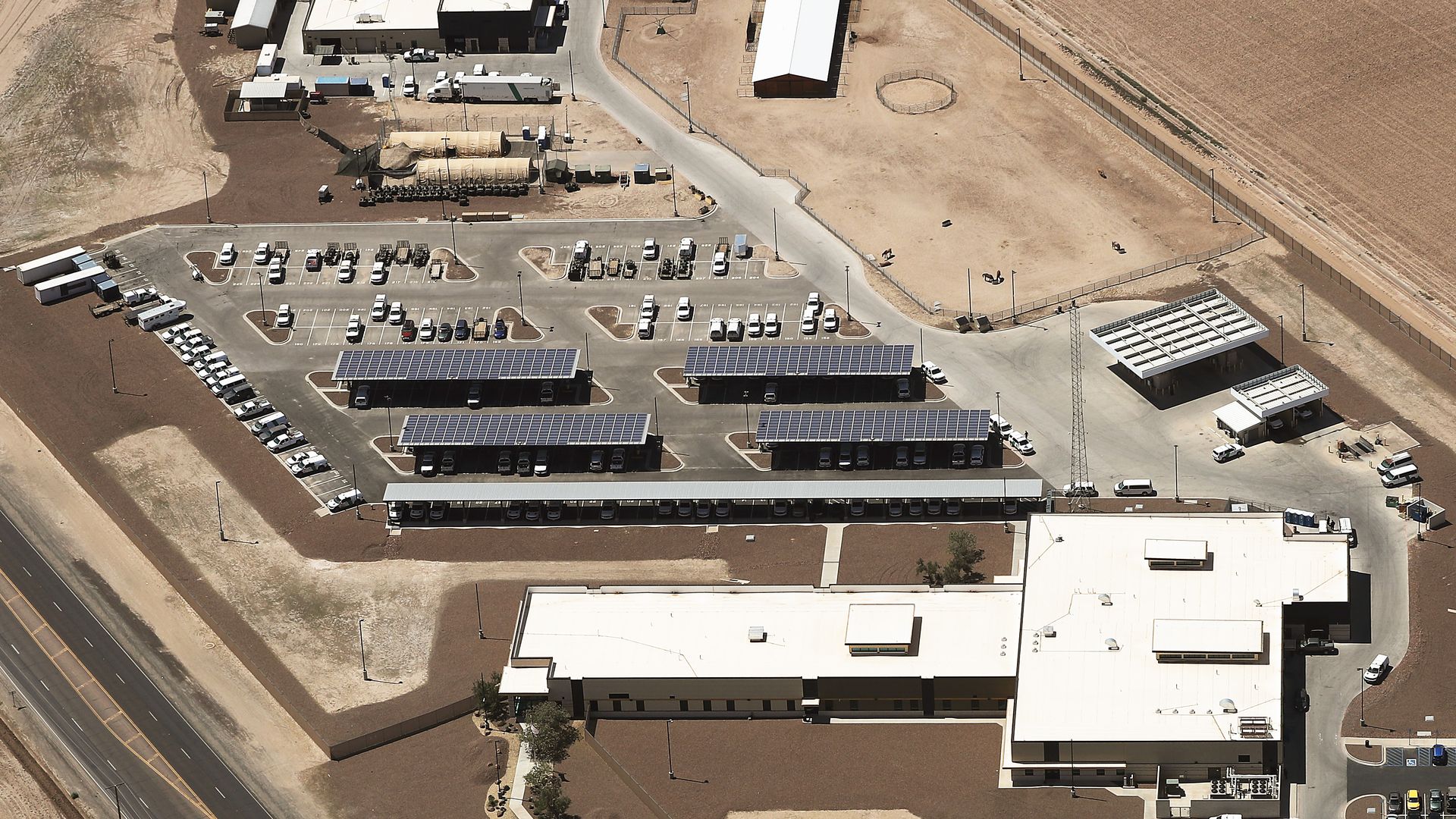 California Federal Judge Dolly M. Gee tasked an independent mediator with immediately improving conditions at Border Patrol facilities in Texas, reports the New York Times.
Why now: The order comes after reports detailed the conditions migrant children are being held in at a facility in Clint, Tex. The children were not provided adequate food and spent days in filthy clothes and diapers.
The federal judge set a July 12 deadline for the government to provide a progress report on the conditions.
Context:
Many of the migrant minors detained at the facility in Clint have since been been transferred.
The House passed a $4.5 billion emergency funding bill for humanitarian assistance for migrants and supplemental security measures on June 25. The bill specifies that children cannot be held for longer than 90 days, and shelter contractors will be barred if they fail to provide adequate accommodations.
Go deeper: Texas Republican says conditions in immigrant centers are worst he's ever seen
Go deeper