Big business becomes boogeyman at 1st Democratic debate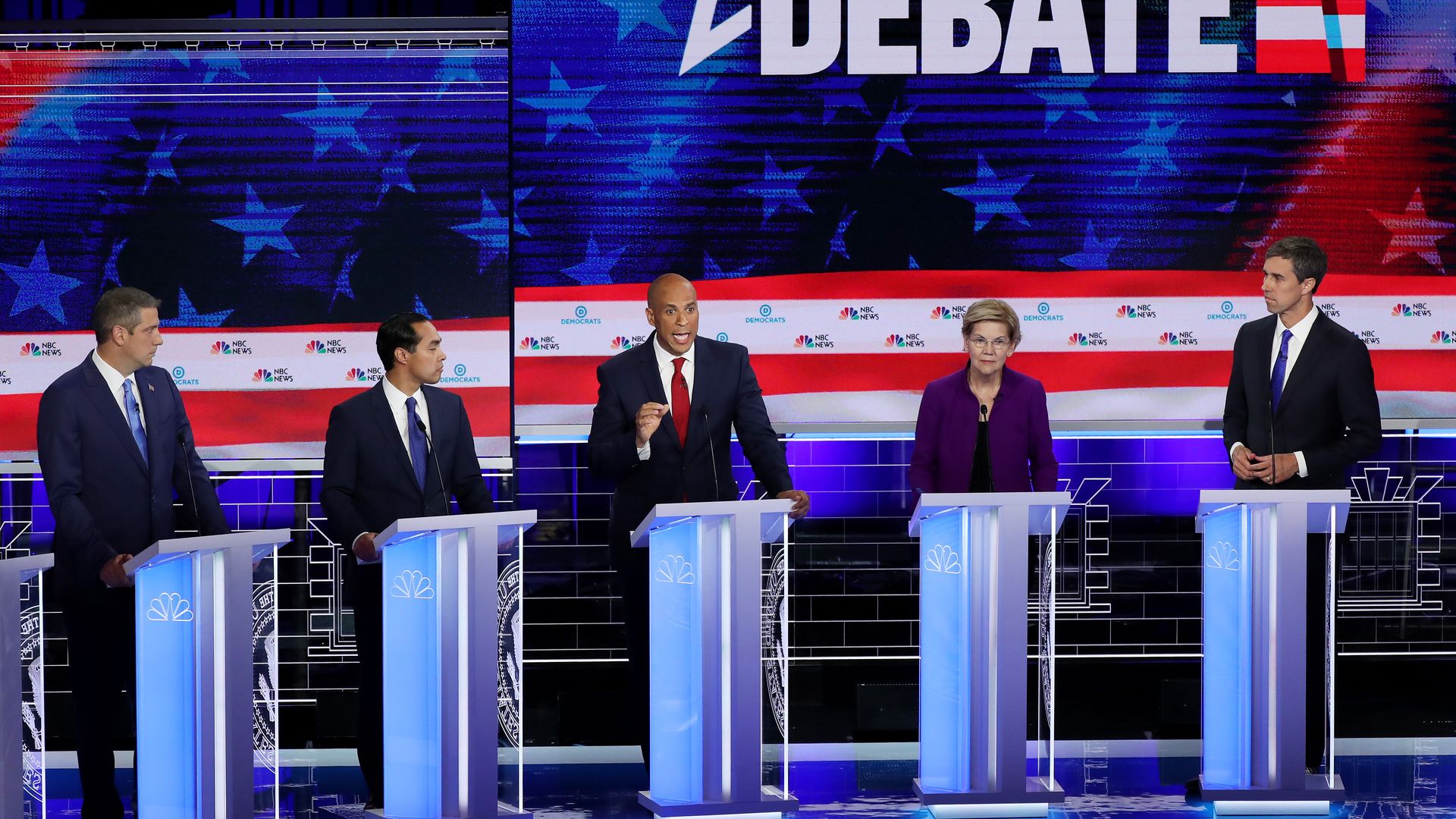 Candidates in the first 30 minutes of the first Democratic debate on Wednesday spent more time attacking big business than attacking President Trump.
Why it matters: Corporations such as pharmaceutical companies and Amazon are huge targets for progressives this campaign cycle. Candidates like Sen. Elizabeth Warren have proposed plans to hike tax rates on large corporations, while the Republican tax overhaul of 2017 looms over a potential Democratic administration.
What they're saying:
Warren: "Who is this economy really working for? It's doing great for thinner and thinner slices at the top. It's doing great for giant drug companies. It's just not doing great for people trying to get a prescription filled. It's great for people who want to invest in private prisons, just not for the African-Americans whose families are torn apart and lives are destroyed and whose communities are ruined."
Sen. Cory Booker: "We have a serious problem with corporate consolidation. You see the evidence in how dignity is stripped from labor and people who work full time jobs and still can't make a living wage. We see this because consumer prices are being raised by pharmaceutical companies that have holds on drugs,"
Former Rep. Beto O'Rourke: "Right now we have a system that favors those who can pay for access and outcomes. That's how you explain an economy that is rigged to corporations and the wealthiest."
NYC Mayor Bill de Blasio: "We are supposed to break up big corporations when they are not serving our democracy."
Go deeper:
Go deeper