Democrats team up on Beto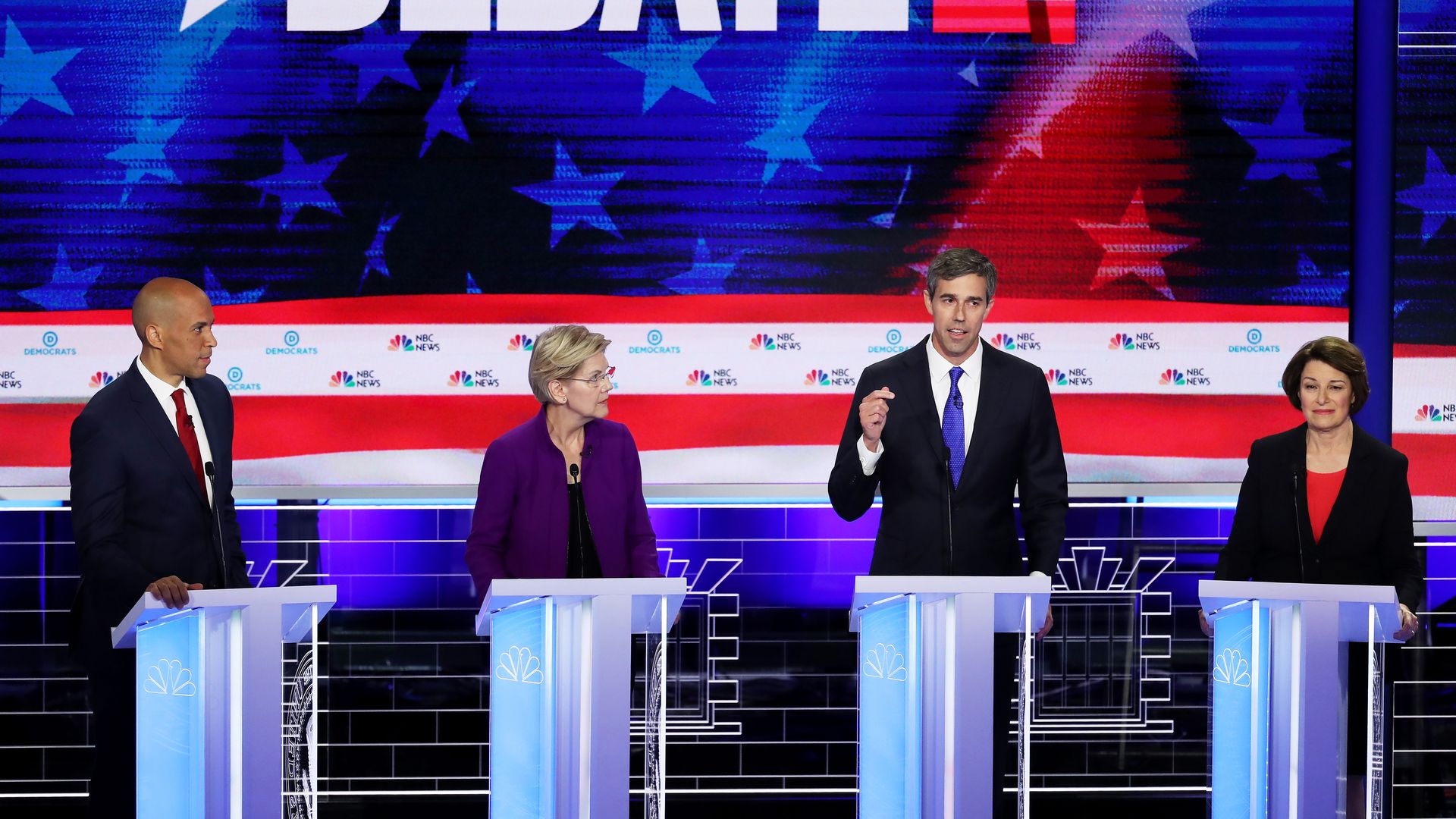 Former HUD Secretary Julián Castro and Mayor Bill de Blasio both took aim at former Rep. Beto O'Rourke in Wednesday's Democratic presidential debate, punching above their weight in polling and garnering head-turning exchanges.
Details: Castro, who shares the state of Texas with O'Rourke, took aim at him over decriminalizing undocumented immigration, while de Blasio targeted health care.
De Blasio took aim at O'Rourke's flip on a bill to replace private insurance. Previously, O'Rourke backed the bill, but has since said he would not replace private insurance, saying "the choice is fundamental to our ability."
De Blasio to Beto: "When you talk about the premiums and the out of pocket expenses, it's not working. How can you defend a system that is not working?" 
Castro attempted to cut off O'Rourke in debate as the congressman spoke about his goals to "spare no expense to reunite those separated already and not criminally prosecute."
The former Secretary of Housing and Urban Development criticized O'Rourke for not supporting an overhaul of Section 1325 — a provision that criminalizes illegal entry to the United States.
"The reason that they are separating these children from their families is they are using section 1325 of that act that criminalizes coming across the courter to incarcerate the parents and separate them. Some of us have called to end that and terminate it, some like Congressman O'Rourke have not, and I want to challenge all of the candidates to do that."
O'Rourke responded that he'd introduced legislation in Congress to ensure asylum seekers are not criminalized, arguing that Castro is looking to address one part of the problem while he was seeking a "comprehensive rewrite."
Go deeper: Beto O'Rourke's immigration plan
Go deeper