Perdue on climate change: "It rained yesterday, it's a nice pretty day today"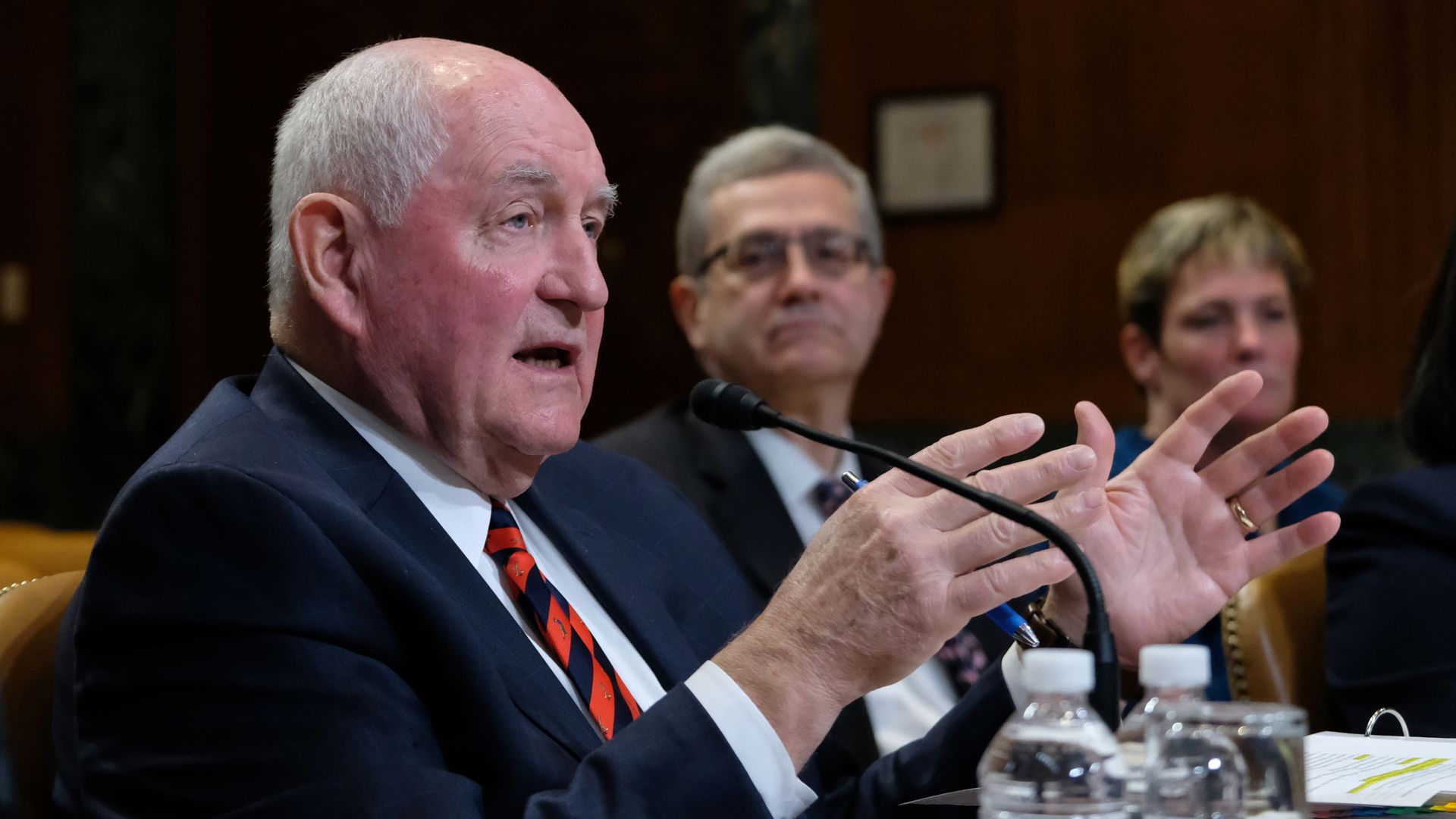 Agriculture Secretary Sonny Perdue told CNN that he believes human-caused climate change is just a result of changes in weather, stating: "You know, I think it's weather patterns. ... It rained yesterday, it's a nice pretty day today. So the climate does change in short increments and in long increments."
Why it matters: Climate change — which occurs over decades and influences extreme weather patterns — has tremendous effects on the agriculture industry, which Perdue oversees in his current role. Over the past year alone, record rainfall throughout the central U.S. has saturated farmers' fields to the point of no return, leaving large portions of land useless and resulting in stunted harvests. Such extreme weather events are symptomatic of climate change, studies show.
A Department of Agriculture that does not acknowledge the facts on human-caused global warming would be less-equipped to help farmers adapt to their increasingly challenging circumstances.
It was also revealed this week that the USDA has not been publicizing its own studies on the effects of climate change, despite being conducted by the nonpartisan Agricultural Research Service.
Of note: Vice President Mike Pence is also catching flack for his refusal to answer if climate change is a direct threat to the U.S., something a Trump administration report declared last year.
On CNN Sunday, Pence argued that the science on climate change is debatable, despite agencies in his own administration, such as NASA, conclusively showing otherwise.
Between the lines: Perdue's description of climate change hews closely to the views of his boss. "Is there climate change? Yeah. Will it go back like this, I mean will it change back? Probably," Trump said in an interview with "Axios on HBO" last year, making an ocean wave motion with his hand.
Go deeper:
Go deeper