Elizabeth Warren's 2020 plan to increase voting access and security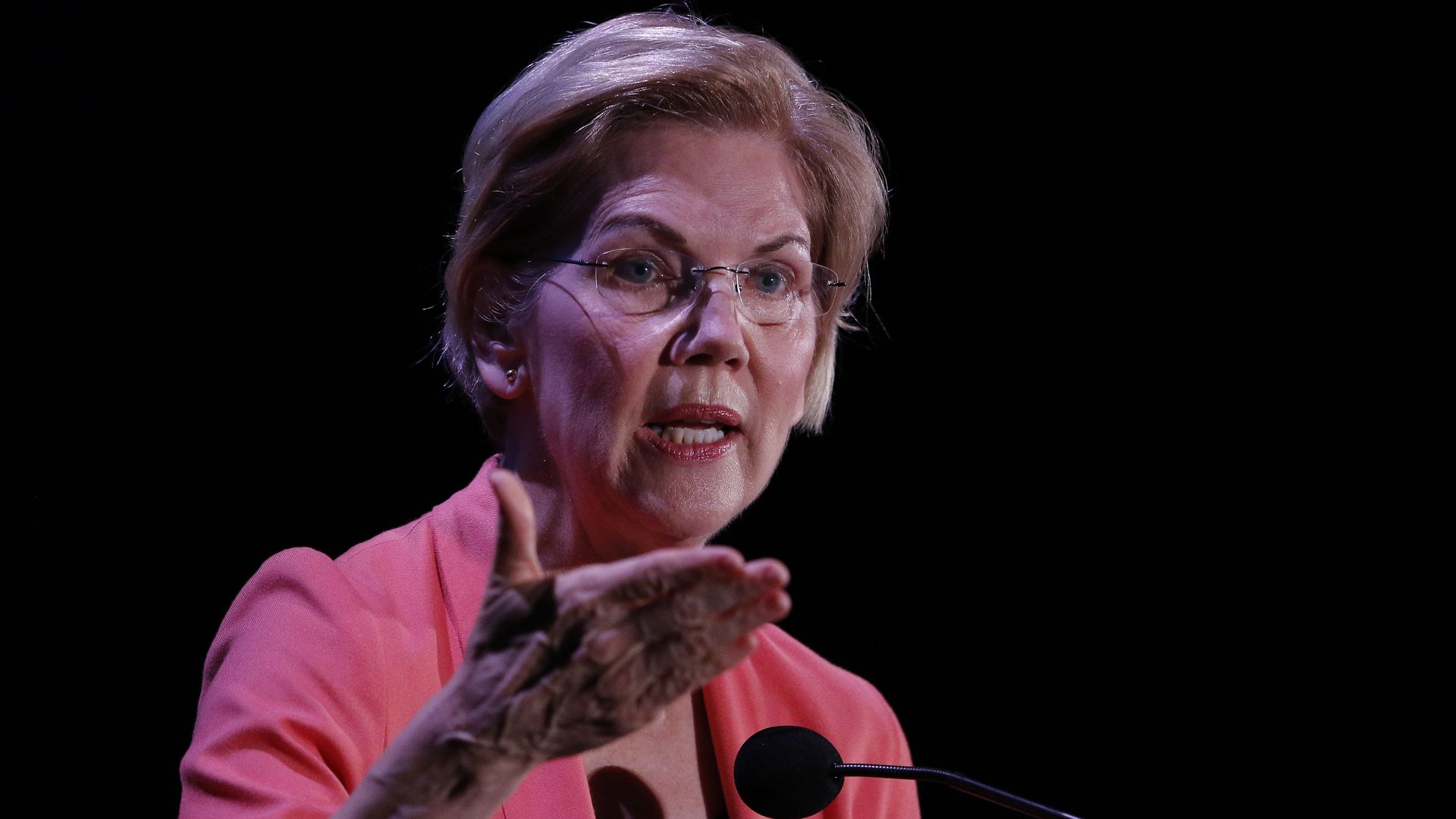 2020 Democratic candidate Sen. Elizabeth Warren released a policy proposal on Tuesday outlining her plan to reform and secure the voting process across the U.S.
The big picture: Democrats — both in the House and on the 2020 trail — have made election security a top priority, citing continued cyber threats from Russia and other foreign nations. They've also spoken out against voting restrictions, which have disproportionately affected African Americans' ability to vote, especially across the South.
Former Texas Rep. Beto O'Rourke previously released a proposal to increase voter access. And former Vice President Joe Biden criticized the Trump administration last month for allowing Jim Crow-era laws to once again affect voting rights.
Warren's proposal:
Federal elections would receive "state-of-the-art federal machines, federal ballots and federal security." (Prior to the 2018 midterms, 14 states couldn't guarantee accurate election results in the event of a security breach.)
It would mandate automatic and same-day registration, early voting and vote by mail.
States that acted to meet these standards for federal votes in their state elections could be fully funded by the federal government.
It also pledges to get rid of gerrymandering and make Election Day a federal holiday.
What she's saying: "Our elections should be as secure as Fort Knox. But instead, they're less secure than your Amazon account. ... Our democracy is too important for it to be under-resourced and insecure. We need to do everything we can to make sure our elections are convenient, professional, and secure — and we should be willing to pay for it."
Go deeper: Elizabeth Warren on the issues, in under 500 words
Go deeper