Migrant children moved from border facility after reports of unsafe conditions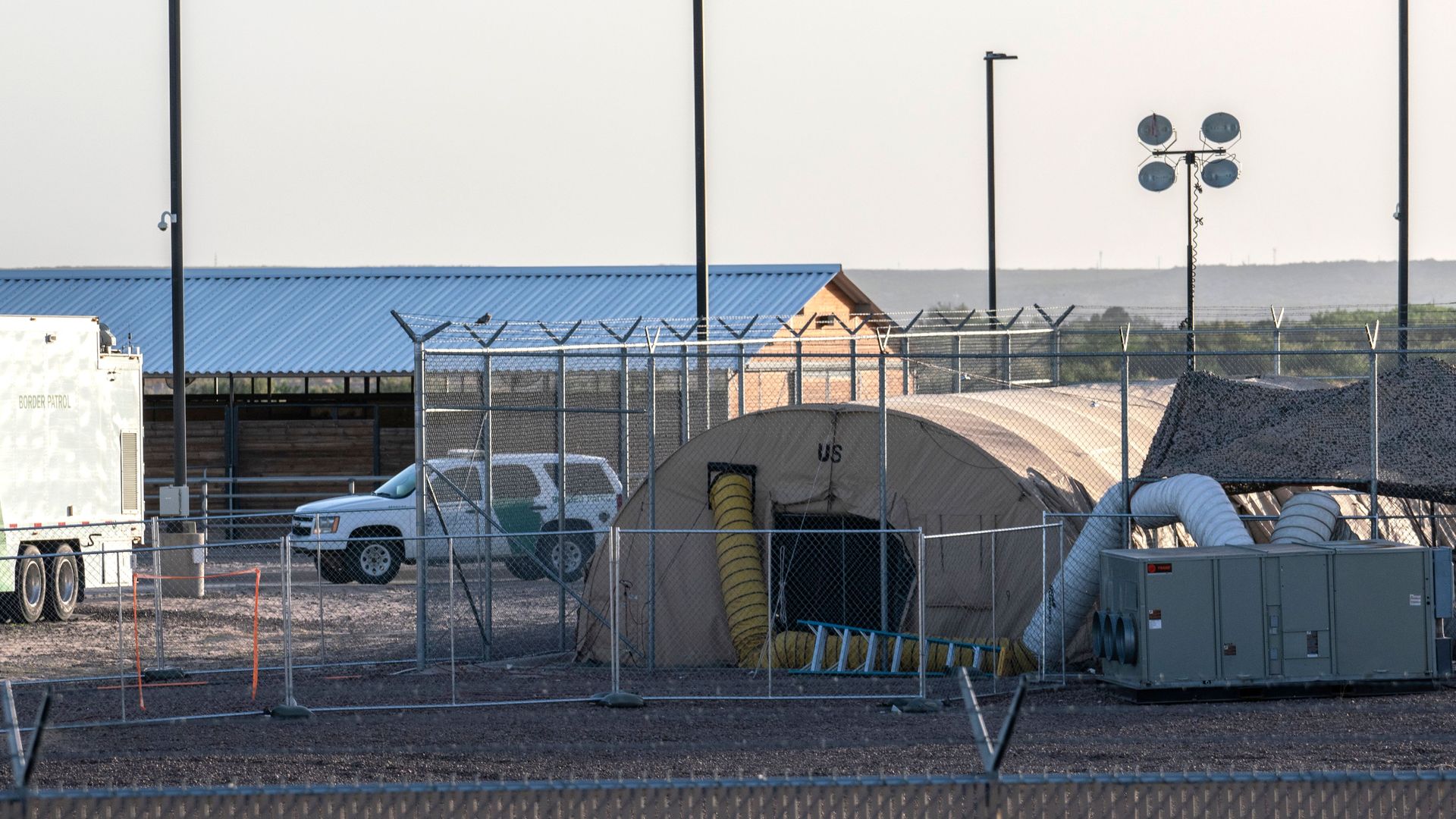 Most of the immigrant children detained by the U.S. government at a Border Patrol facility in Clint, Texas, have been relocated after reports exposed dangerous and unsanitary living conditions, according to AP.
The big picture: Attorneys visiting the facility last week found children suffering from a lack of nutrition and proper sanitation. Many were forced to sleep on cold floors and go days without access to toothbrushes and showers, while others were found to be suffering from flu or lice outbreaks, according to a New Yorker interview with one of the lawyers.
Rep. Veronica Escobar (D-Texas), who sent a letter to top border officials last Friday demanding accountability for the conditions, says only 30 out of the more than 300 children detained are left at the facility. It is unclear where all of the children have been relocated, but Escobar says a portion were sent to a temporary facility on the north side of El Paso.
Border Patrol told the AP in a statement: "Our short-term holding facilities were not designed to hold vulnerable populations and we urgently need additional humanitarian funding to manage this crisis."
Between the lines: The conversation surrounding the treatment of children has been reignited in the wake of the AP's reporting last week, with the Trump administration again facing criticism for its response to the massive influx of immigrants at the southern border.
President Trump and Vice President Mike Pence both acknowledged on Sunday that the conditions were "terrible," but blamed Democrats for not allocating additional funding for the Department of Homeland Security.
Rep. Michael McCaul (R-Texas), who said on Sunday that conditions at facilities in his state were the worst he's ever seen, called on Congress to put aside partisan bickering and pass humanitarian aid to "take care of these children."
Go deeper: Read the AP's original report on the facility in Clint, Texas
Go deeper