Bypassing traditional IPO, Slack to start trading via direct listing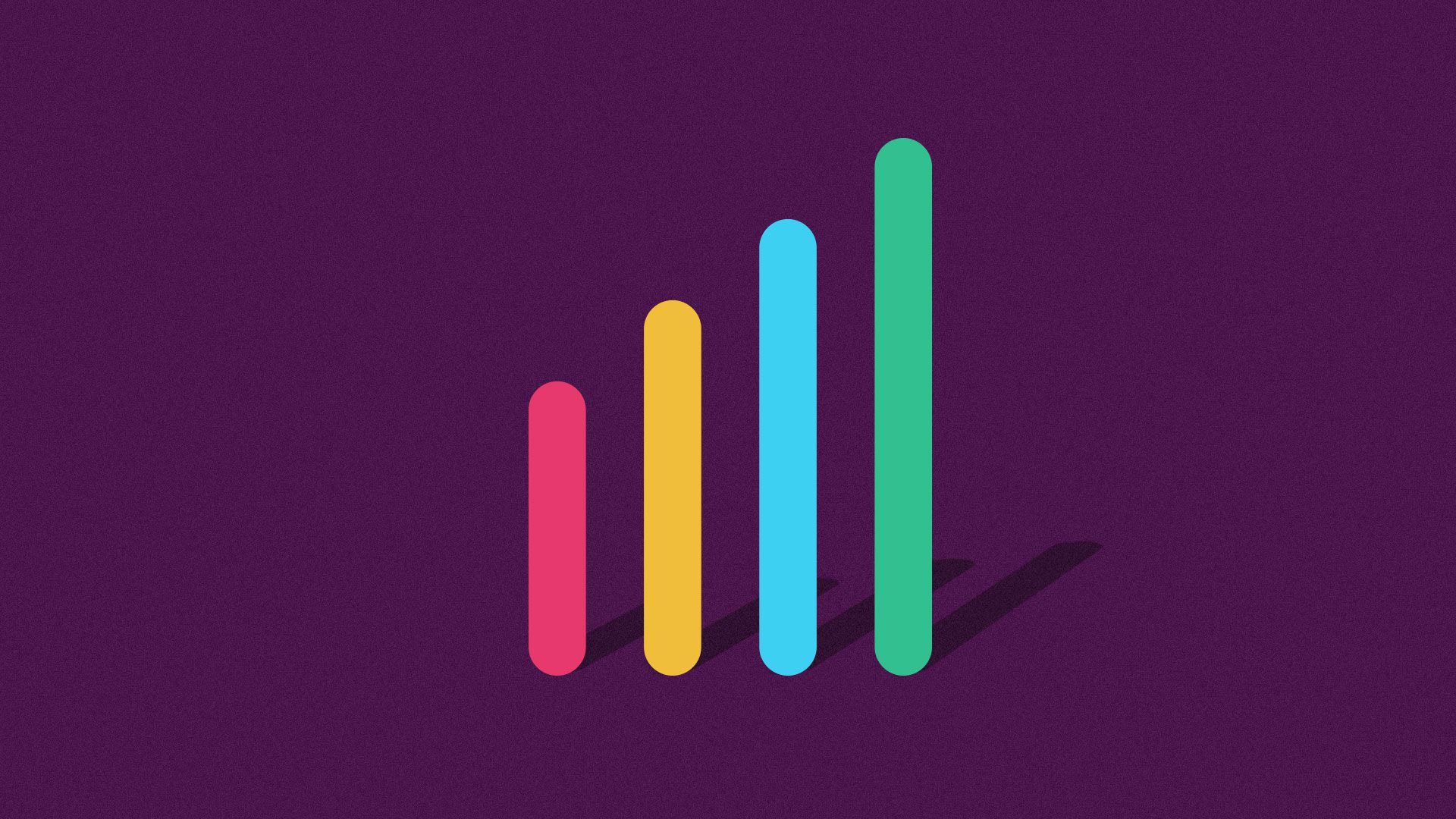 Slack Technologies, the workplace chat service, will go public on the New York Stock Exchange today via a direct listing.
Why it matters: It's only the second direct listing from a major tech company and the first from a non-consumer service (Spotify blazed the trail last year). And if it's a success, it could push Airbnb closer to taking the same path.
The NYSE issued a $26 per share reference price last night, which would give the company a valuation of $16 billion, though it's just a suggestion and could ultimately start trading at a lower or higher price.
What's happening: Slack isn't using underwriters, nor issuing new stock, in the manner of a traditional IPO.
That also means it's not raising new capital — and it doesn't really need to.  
Instead, it's effectively allowing existing stockholders to begin trading their shares on the public markets.
Slack's bankers, advisers, and market maker will figure out an initial price based on trade orders tomorrow — meaning, they will see how much demand there is.
Also, Slack stockholders are not subject to the usual lock-up periods, which means employees, for example, will get to cash out (if they want).
Be smart: Insiders will be watching the volatility of Slack's price. They will want to keep the ride smooth.
Go deeper: Direct listings challenge benefits of traditional IPOs for unicorns
Go deeper