Senate votes to block Saudi arm sales despite veto threat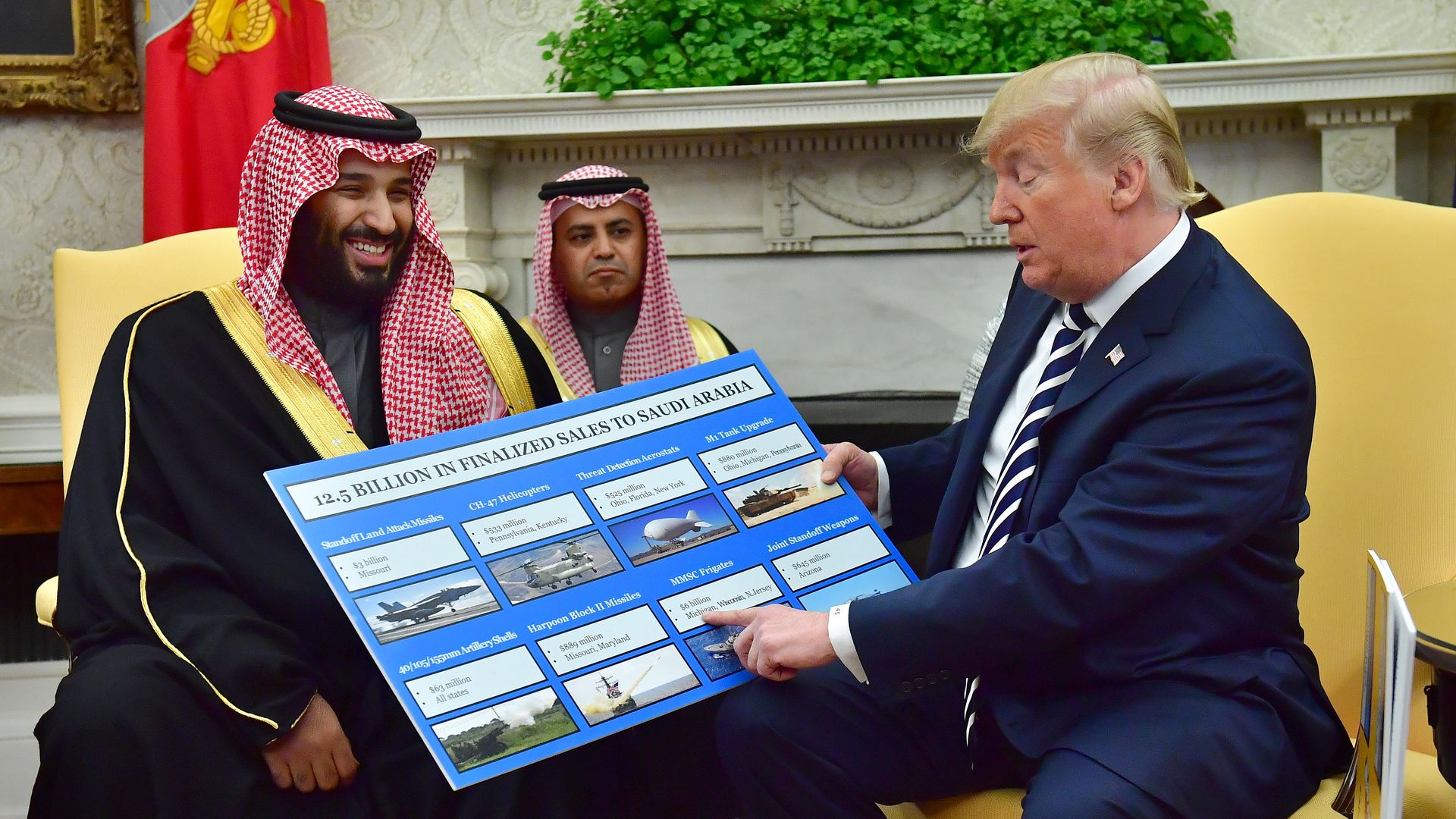 The Senate voted 53-45 on Thursday to pass 22 resolutions seeking to block the Trump administration's sale of weapons to Saudi Arabia, despite the White House threatening to veto the package moments before the vote.
Why it matters: This marks yet another bipartisan rebuke of the administration's close relationship with Saudi Arabia, which has come under increasing scrutiny in the months since the murder of journalist Jamal Khashoggi at the hands of the Saudi government. In March, the Senate voted to end U.S. support for the Saudi-led war in Yemen, a resolution that forced Trump to issue the second veto of his presidency.
The big picture: In May, Secretary of State Mike Pompeo confirmed that Trump would invoke an emergency provision allowing him to bypass Congress to sell nearly $8 billion worth of weapons — prompting fury from senators on both sides of the aisle. The administration and senators opposed to the resolutions believe the weapons sales are necessary to combat the growing threat from Iran.
The vote came the same hour that President Trump met national security adviser John Bolton, Defense Secretary Patrick Shanahan and Pompeo to discuss how to respond to Iran's attack on a U.S. drone last night.
The White House announced Thursday that Bolton will travel to Israel on June 23 to discuss the escalating situation with Israeli Prime Minister Benjamin Netanyahu.
What's next: In order to override Trump's expected vetoes, the Senate will need a two-thirds majority — 16 more senators than who voted for Thursday's resolutions.
Go deeper