Lawyers find migrant children in "dangerous situation" at border facility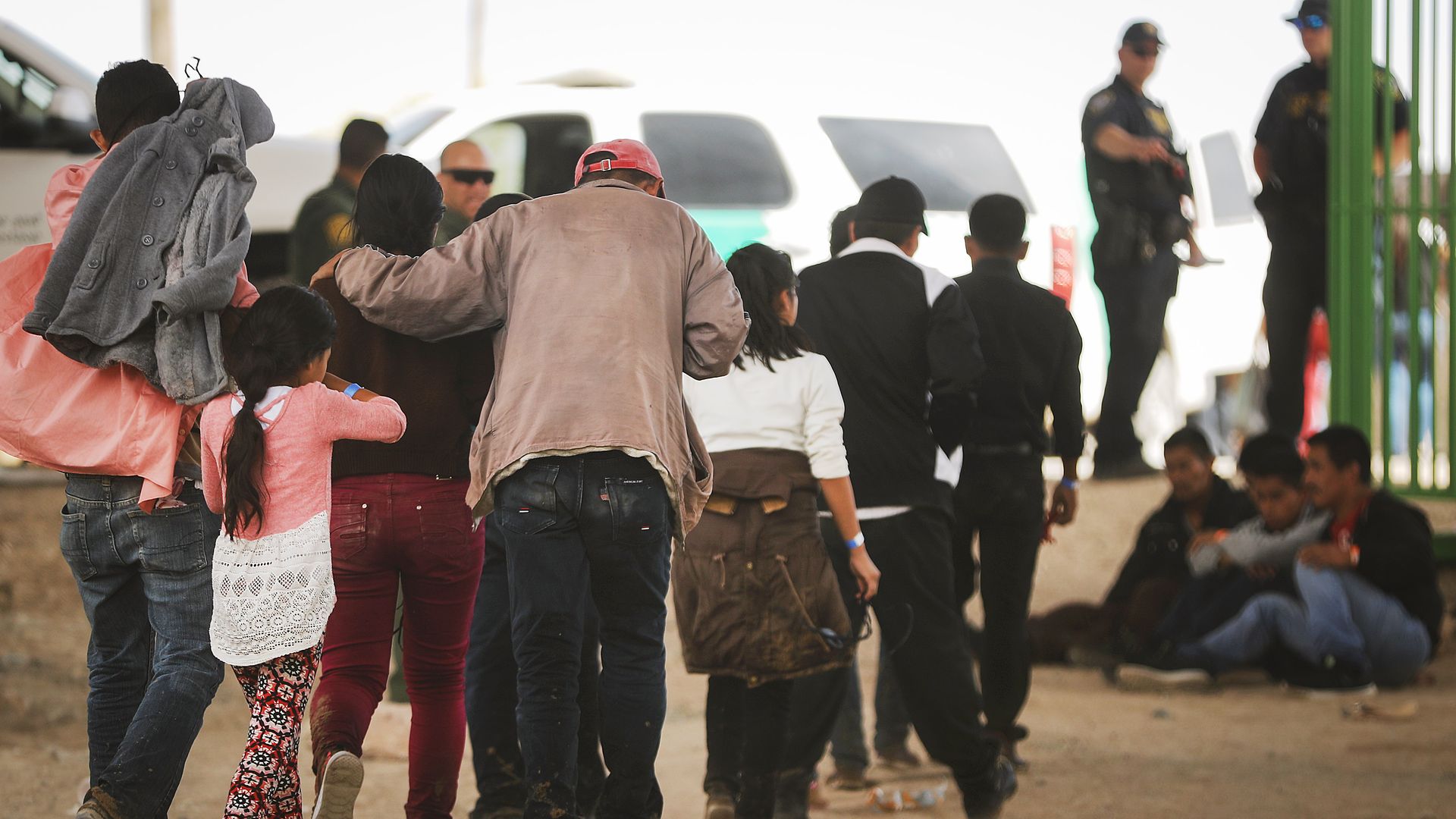 A team of lawyers interviewed nearly 60 children at a border patrol station in El Paso, Tex., finding that nearly 250 minors have been held for up to 27 days without enough food, water or sanitation, reports AP.
In my 22 years of doing visits with children in detention I have never heard of this level of inhumanity. Seeing our country at this crucible moment where we have forsaken children and failed to see them as human is hopefully a wake up for this country to move toward change."
— Holly Cooper, an attorney who represents detained youth, per AP
Why it matters: Border patrol is not allowed to hold children for more than 72 hours before transferring them to the Department of Health and Human Services, but many of the children the lawyers spoke with were held for longer, per AP. Border patrol centers are overwhelmed with migrants and have been struggling to find additional space to house them.
Go deeper:
Go deeper