Biden snaps back at Booker over race remarks backlash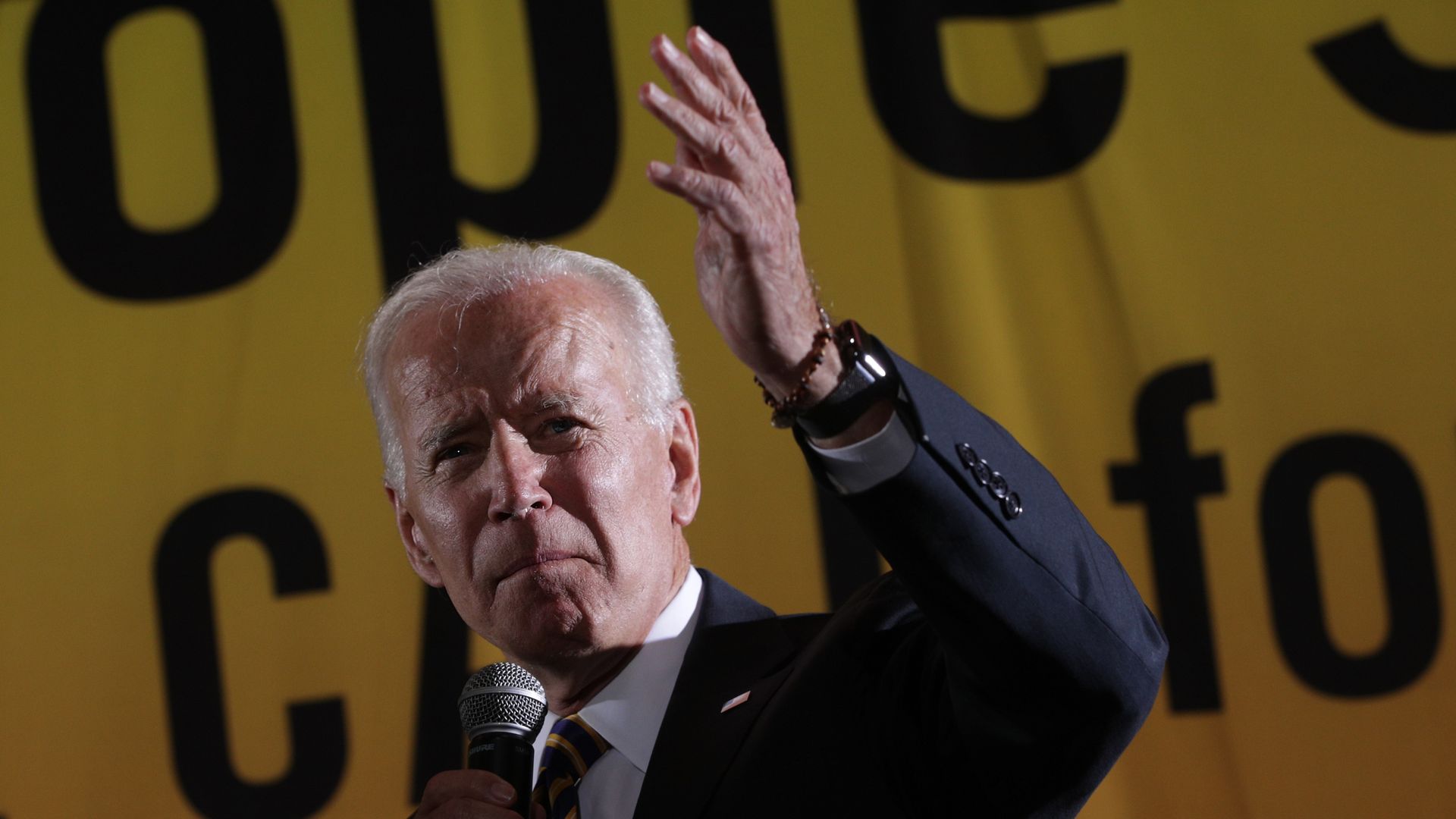 Former Vice President Joe Biden refused to apologize for comments he made on race at a fundraiser, suggesting Democratic presidential rival Sen. Cory Booker should do so instead, video captured by CBS News shows.
Catch up quick: Booker called Biden out for citing two former Democratic colleagues — the white supremacist segregationists James Eastland and Herman Talmadge — as examples of how the Senate used to be more civil.
"I was in a caucus with James O. Eastland," Biden said at a fundraiser. "He never called me 'boy,' he always called me 'son.'"
"[H]erman Talmadge, one of the meanest guys I ever knew ... Well guess what? At least there was some civility. We got things done. We got it finished."
What he's saying: Booker later told "CNN Tonight" Biden's comments were " deeply disappointing."
Go deeper