How on-site sportsbooks could transform stadiums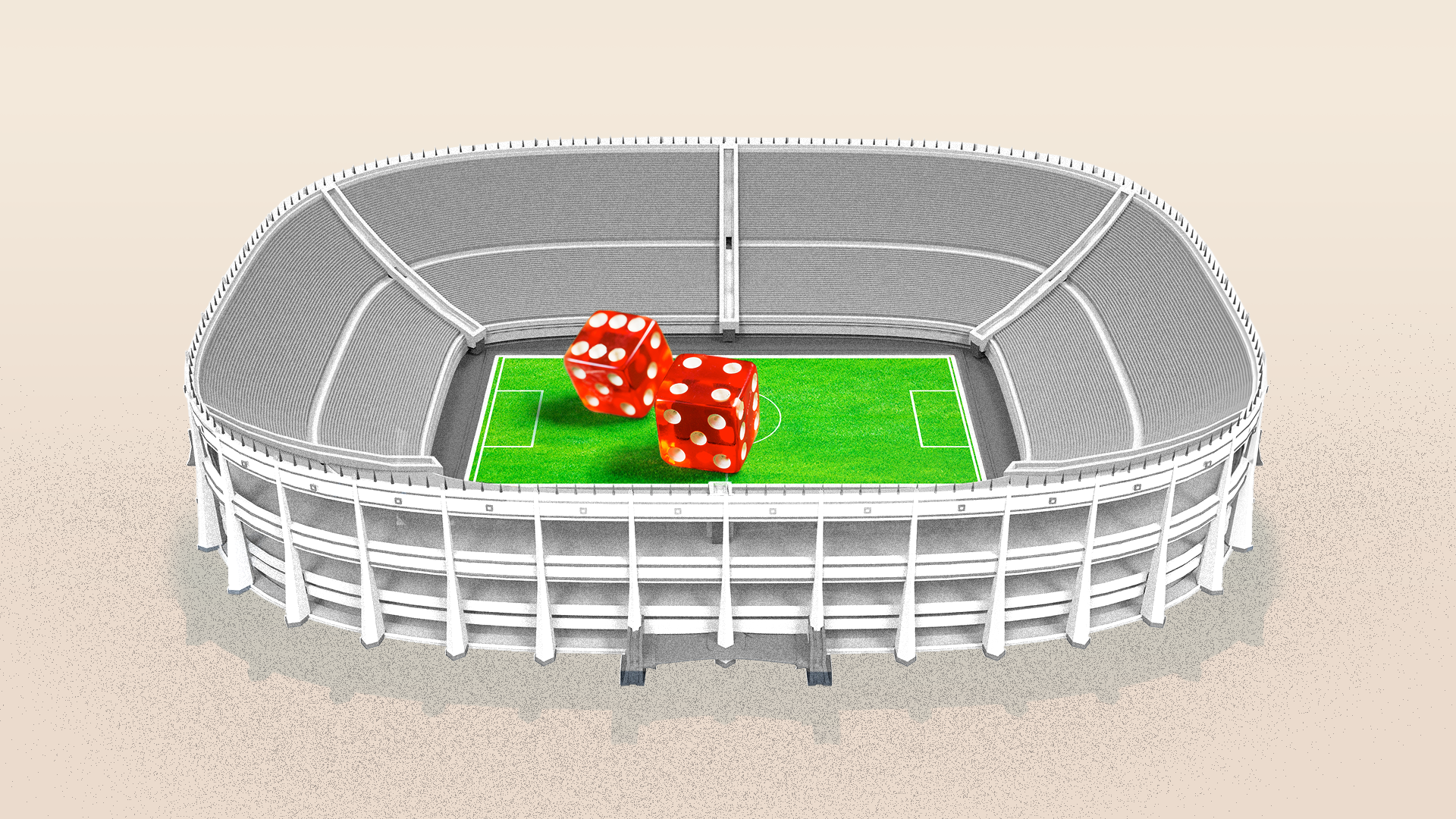 In recent weeks, Illinois and New York have introduced bills that would allow in-person sports betting at sports stadiums and arenas — and the Chicago Cubs are considering opening a sportsbook inside and outside of Wrigley Field.
Why it matters: Sports venues are among the most underutilized pieces of real estate on Earth. NBA teams play 41 home games per year, NFL teams play just eight, and when you go to those games, it's not like they let you hang out. Here you have this immaculate structure and they're ushering you out the door.
Once in-stadium betting arrives, it could transform the game-day experience, giving fans a place to congregate before and after the game as opposed to, say, the bar across the street.
Even those without tickets would likely be drawn to the on-site sports book, which would presumably be accessible from outside and could spawn additional investment in the surrounding area (restaurants, shopping).
Be smart: The teams would outsource the actual bookmaking, as that would be considered a conflict of interest. So they'd basically be operating sports betting lounges. Think TVs, couches and kiosks.
The bottom line: "Imagine Madison Square Garden — in the heart of midtown Manhattan and located atop the busiest railroad station in the Western Hemisphere — repurposed as the world's largest sportsbook," writes The Athletic's Daniel Wallach.
"The economic impact of such an arrangement could be a game-changer for states."
Go deeper ... Media companies' newest wager: Their commitment to sports betting
Go deeper