Biden to wealthy donors: "No one's standard of living will change"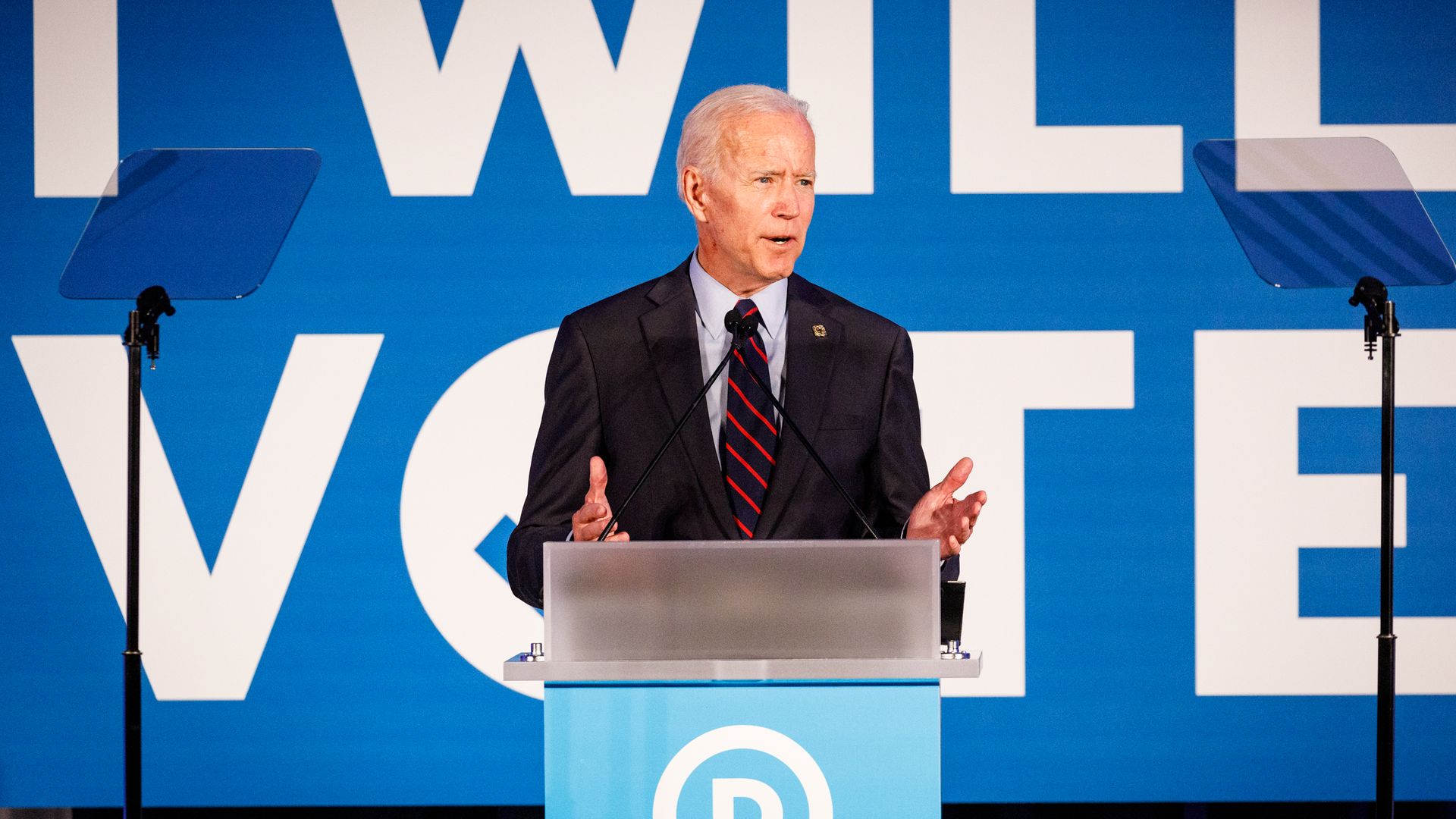 At a high-level fundraising event in New York Tuesday night, 2020 Democratic frontrunner Joe Biden said he wouldn't want to "demonize" the wealthy and that "no one's standard of living will change" if he's elected, according to a pool report.
Why it matters: Biden's position as an establishment Democrat has put him at odds with what he referred to in his remarks as the "New Left," a wing of the party in which candidates like Sens. Bernie Sanders and Elizabeth Warren have targeted the ultra-wealthy in their fight against income inequality.
What we know: The event was hosted at the Carlyle Hotel on the Upper East Side by Eric Mindich, CEO and founder of Eton Park Capital Management. It was Biden's third fundraiser of the day, with his first reportedly requiring a $2,800 contribution level for attendance, per another pool report.
Speaking about income inequality to approximately 100 donors, Biden said that he's found that "rich people are just as patriotic as poor people."
"We can disagree in the margins but the truth of the matter is it's all within our wheelhouse and nobody has to be punished. No one's standard of living will change, nothing would fundamentally change."
Of note: Earlier in his remarks, Biden did reference the need to rebuild what he dubbed the "backbone of America," arguing that ordinary people must be given pathways to success.
"You all are extremely successful people. But with all due respect, Wall Street didn't build America. The wealthy didn't build America."
Go deeper: Joe Biden on the issues, in under 500 words
Go deeper