Buttigieg issues police body camera direction after South Bend shooting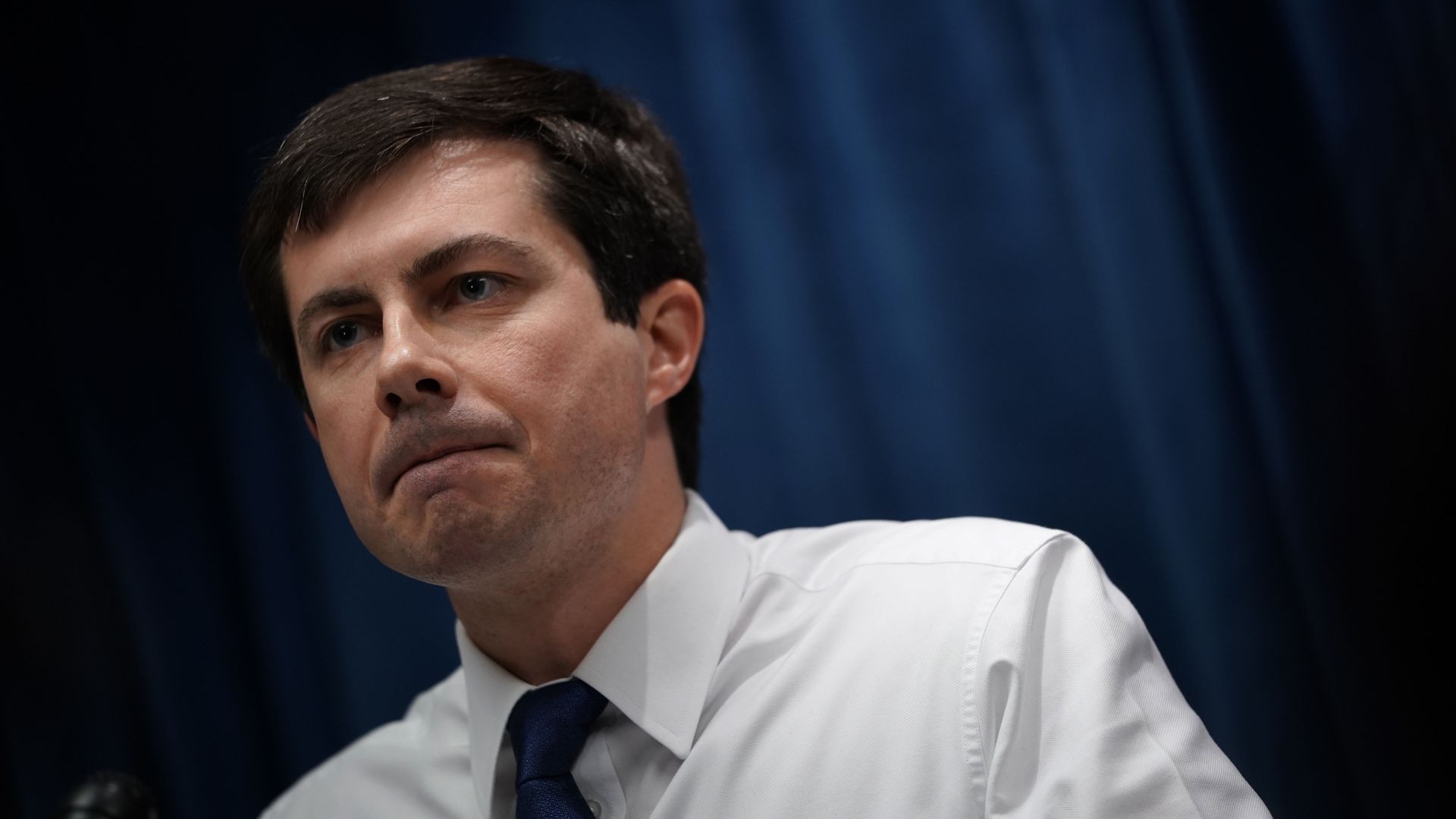 South Bend, Indiana, Mayor Pete Buttigeig said in a statement on Tuesday he's directed police to turn on their body cameras when interacting with civilians after an officer-involved fatal shooting in the city.
Why it matters: The 2020 Democratic candidate left the campaign trail to address what's seen as a test of his leadership in his hometown after a white police officer shot Eric Logan, a 53-year-old African-American, per the South Bend Tribune, which notes Buttigieg is trying to appeal to black voters. He's seen his campaign soar in recent weeks, but a June poll shows nearly half of black Americans surveyed don't know him.
The big picture: The officer involved in Sunday's shooting, Sgt. Ryan O'Neill, alleged Logan had refused police commands to drop a knife, but investigators found he didn't have his body camera on at the time of the shooting, according to WSBT. The shooting wasn't recorded because he was driving without emergency lights while responding to a call about a suspicious person going through vehicles, investigators said, per AP.
What he's saying: Buttigeig said in his statement South Bend Police Chief Scott Ruszkowski issued a general order that officers should activate their body cameras during all work-related interactions with civilians, including during traffic stops and other non-emergency call responses "and any time there is civilian contact in relation to a complaint." 
"In the wake of Sunday's shooting, we must acknowledge the hurt and honor the humanity of all involved in this loss of life. We also have a responsibility to take every step that can promote transparency and fairness, both in dealing with the recent incident and looking towards the future."
— Buttigeig statement
Go deeper