Biden defends working with Republicans to achieve consensus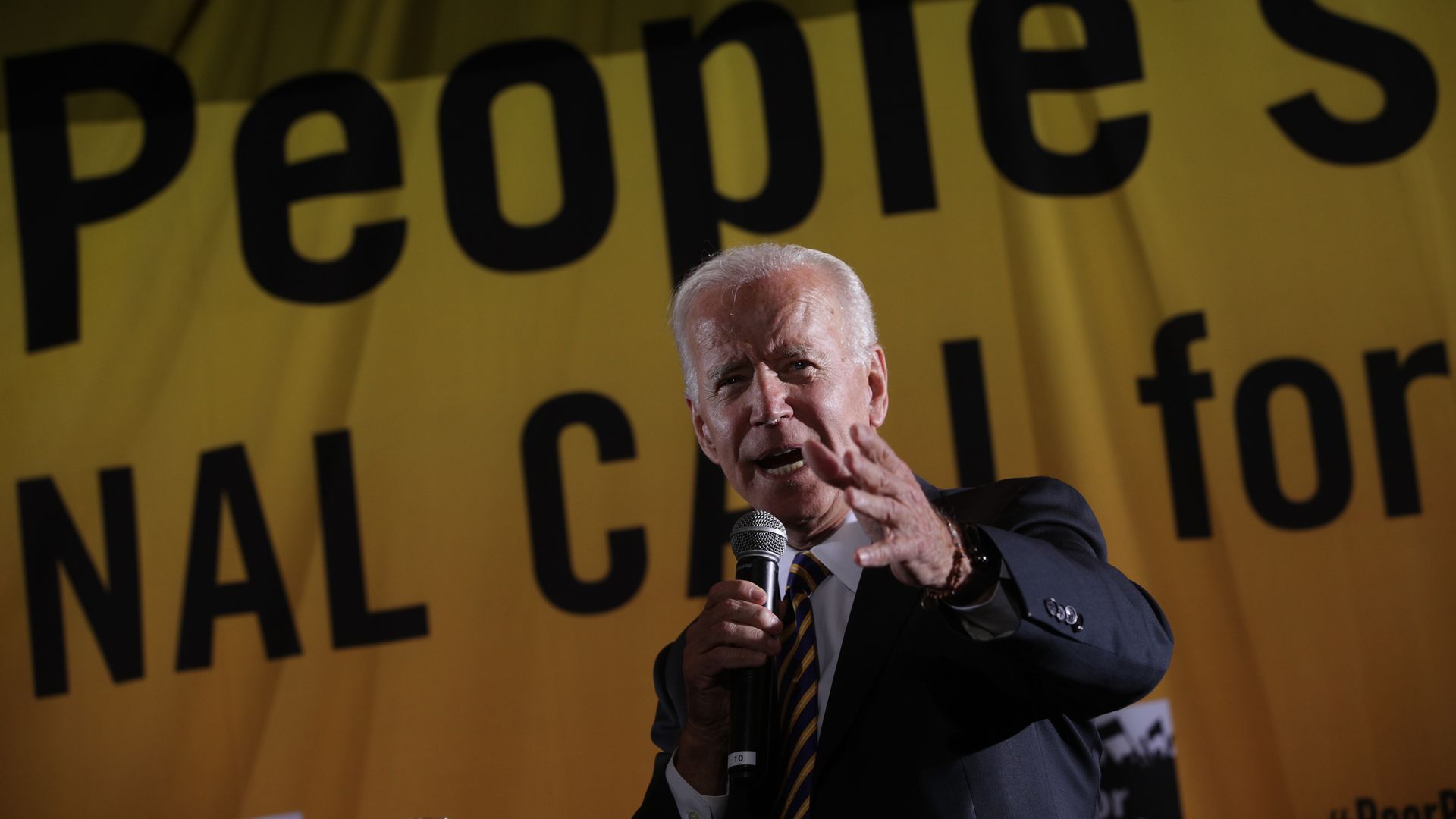 Democratic presidential candidate Joe Biden defended at the Poor People's Campaign Presidential Forum in Washington, D.C., Monday his approach of working with Republicans to achieve a consensus, CNN first reported.
Details: Biden said in response to a question from MSNBC's Joy Reid, "I know you're one of the ones who thinks it's naive to think we have to work together. The fact of the matter is, if we can't get a consensus, nothing happens except the abuse of power by the executive. Zero."
"If you start off with the notion there's nothing you can do, well why don't you all go home then, man? Or let's start a real physical revolution if you're talking about it. Because we have to be able to change what we're doing within our system."
Go deeper: Joe Biden on the issues, in under 500 words
Go deeper