Amy Klobuchar outlines vision for first 100 days as president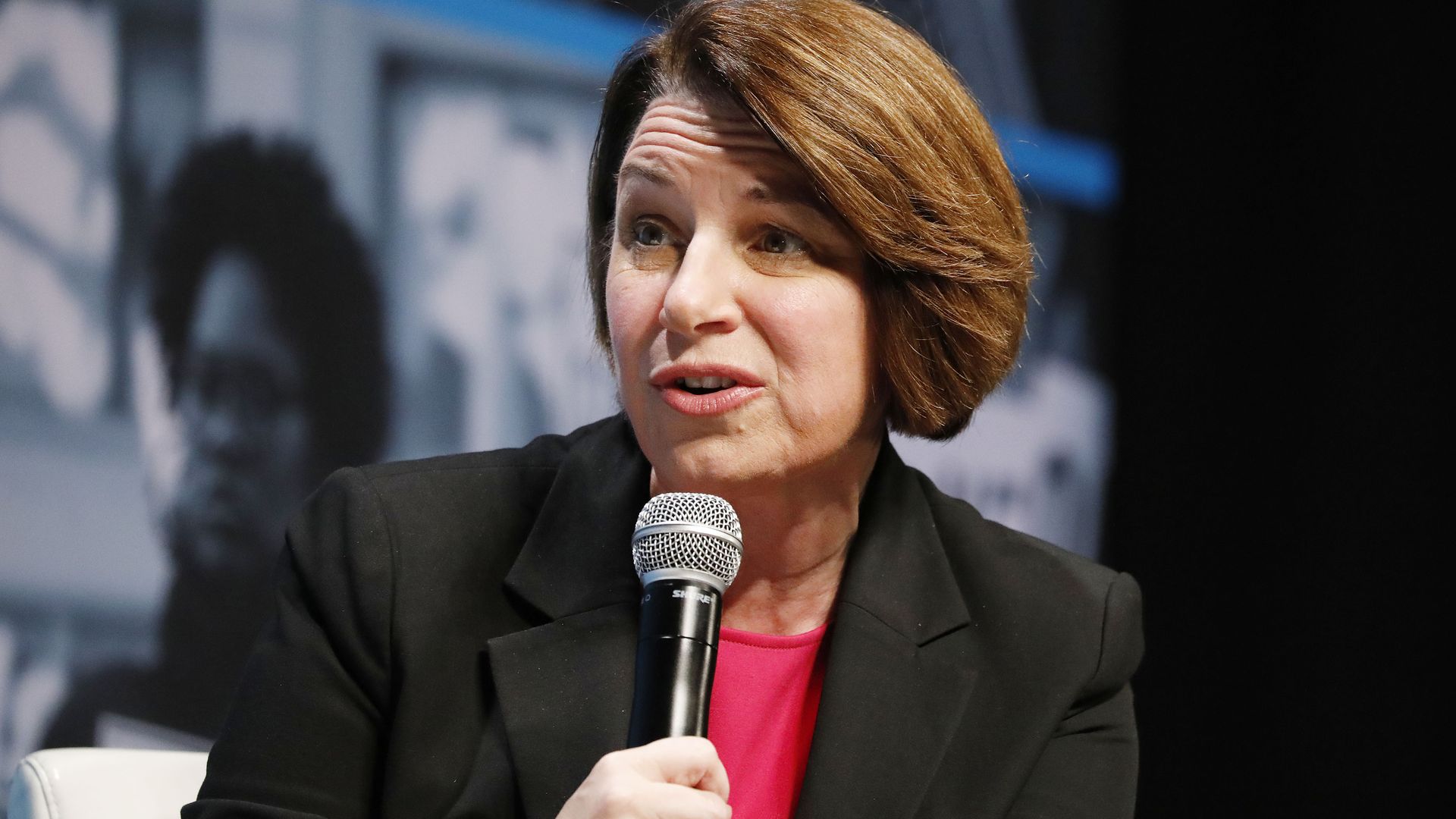 2020 Democratic candidate Sen. Amy Klobuchar outlined her priorities for the first 100 days of her potential presidency in a Medium post Tuesday.
The big picture: The Minnesota senator outlined a huge list of steps to enact her vision for America, encompassing a range of topics from climate change to manufacturing to foreign aid. The document, which is short on plans to execute her vision, differs from some of her 2020 opponents, who have tried to stand out from the pack by publishing lengthy single-issue proposals targeting hot-button issues.
Her "day one" priorities include keeping the U.S. in the Paris climate change agreement, which President Trump signaled his intention to withdraw from last year, and nominating "well-qualified" judges to fill vacancies.
Other priorities included in her post:
Suspending the Trump administration's efforts to dismantle protections for pre-existing conditions and introducing legislation geared towards universal health care.
Beginning legislative negotiations for immigration reform and protecting DACA and TPS recipients.
Introducing gun control legislation to enact universal background checks, close gun show loopholes, and ban assault weapons, bump stocks and high-capacity magazines.
Introducing legislation that "builds on the framework of the Green New Deal."
Ending family separation at the border.
Addressing LGBTQ anti-discrimination policies and reversing the ban on transgender troops in the military.
Go deeper