Jon Stewart blasts Mitch McConnell over 9/11 Victim Compensation Fund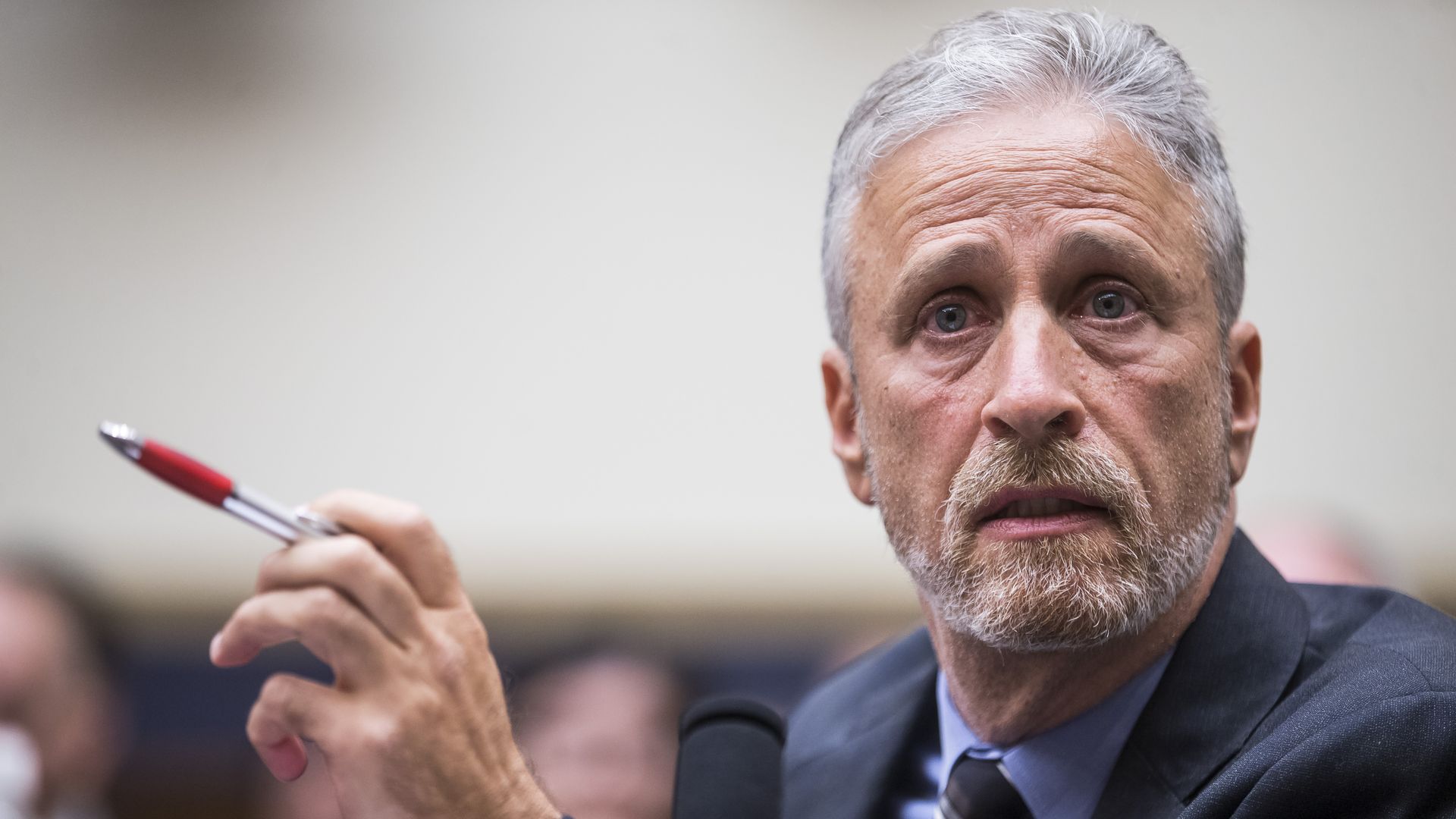 Jon Stewart slammed Senate Majority Leader Mitch McConnell (R-Ky.) on CBS' "The Late Show with Stephen Colbert" Monday for saying he didn't know why the comedian was "all bent out of shape" over the 9/11 Victim Compensation Fund.
Catch up quick: The former host of "The Daily Show" told "'Fox News Sunday" first responders were "at the end of their rope" with Congress. Stewart said Republicans as well as Democrats had supported the 9/11 funding issue, which he said has it "has never been dealt with compassionately by Sen. McConnell."
"This is not a Republican-Democrat issue. ... Not all Republicans oppose this, but everyone who has opposed it is a Republican."
The other side: McConnell responded to the remarks of on "Fox & Friends" earlier Monday. "We never failed to address this issue and we will address it again," he said. "I don't know why he's all bent out of shape, but we will take care of the 9/11 victims compensation fund."
McConnell also took issue with Stewart's criticism of Congressional members' low attendance at a House Judiciary Committee meeting on Tuesday, as he spoke as an advocate for 9/11 responders and survivors on reauthorizing the compensation fund.
"That frequently happens because members have a lot of things going on at the same time. It sounds to me like he's looking for some way to take offense."
The big picture: The House Judiciary Committee unanimously voted on Thursday to advance the compensation fund, a day after Stewart made a passionate speech in Congress in which he criticized lawmakers' low attendance.
What's next? The bill will now go to the House floor, where it is likely to pass.
Go deeper: The 9/11 Victims Compensation Fund is running out
Go deeper