Updated Jun 17, 2019 -

World
Iran says it will top nuclear deal's uranium stockpile limit in 10 days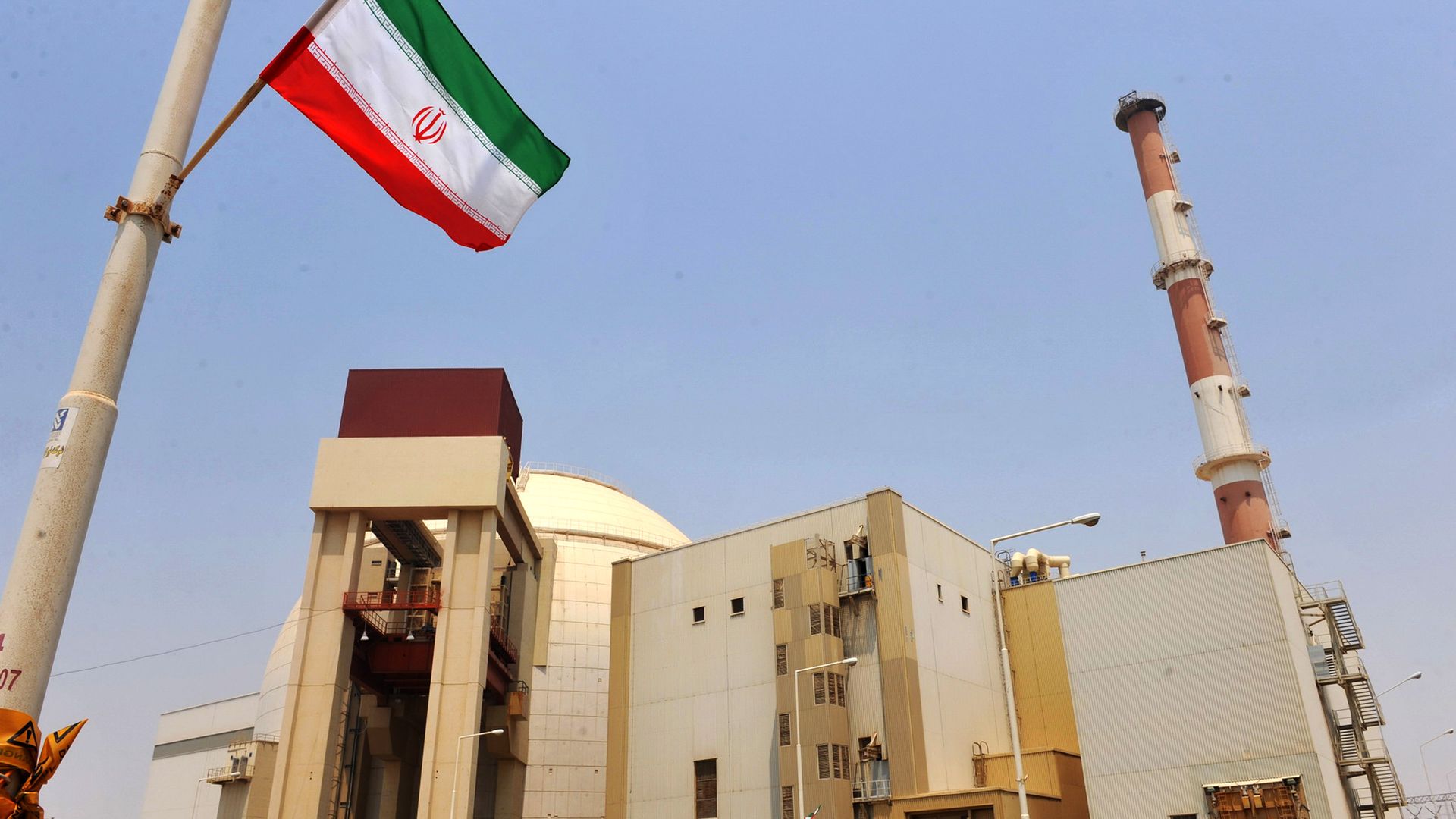 Iran announced Monday that it will break uranium stockpile limits set under the 2015 nuclear deal within the next 10 days, the AP reports.
Why it matters: The move, coming at a time of escalating tensions with the U.S., further jeopardizes a deal that European nations have worked to save after President Trump's decision last year to pull the U.S. out and impose economic sanctions that threw Iran's economy into a tailspin. President Hassan Rouhani has warned Europe that Iran will continue to increase its enrichment unless a new deal is reached by July 7, per the AP.
The state of play: Iran is also planning to boost the purity of its uranium enrichment to 20%, a step closer to achieving weapons-grade material.
The deal limits Iran's enrichment to 3.67%, which the AP notes "is enough for power plants and peaceful purposes."
Go deeper: U.S. doubles down as more nations point fingers at Iran for oil tanker attacks
Go deeper