Hong Kong protester leaves prison, calls on leader Carrie Lam to resign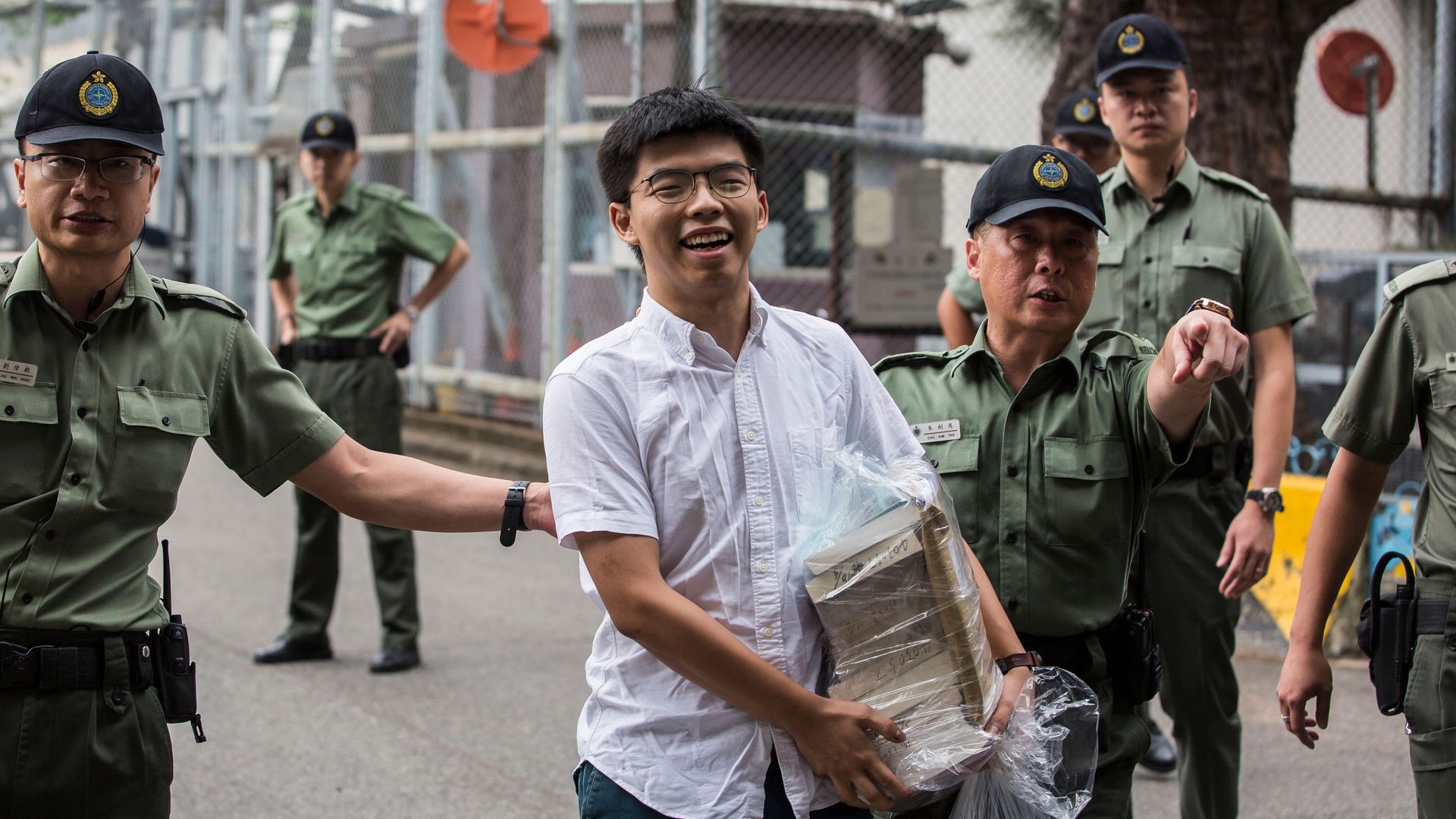 Hong Kong's most prominent student activist Joshua Wong walked free from prison Monday and called for the resignation of leader Carrie Lam, vowing to join the protest movement against the controversial extradition bill, the BBC reports.
Why it matters: The 22-year-old became the face of the 2014 pro-democracy demonstrations in which thousands of people protested in Hong Kong's streets for China's decision to only allow candidates pre-approved by Beijing in elections. He spent 5 weeks in prison related to the "Umbrella Movement" protests, according to Reuters. His presence will rally crowds and increase pressure on Lam to resign, per the BBC.
Go deeper: Hong Kong's people stand up to China
Go deeper