Trump says he'll name Thomas Homan as "border czar"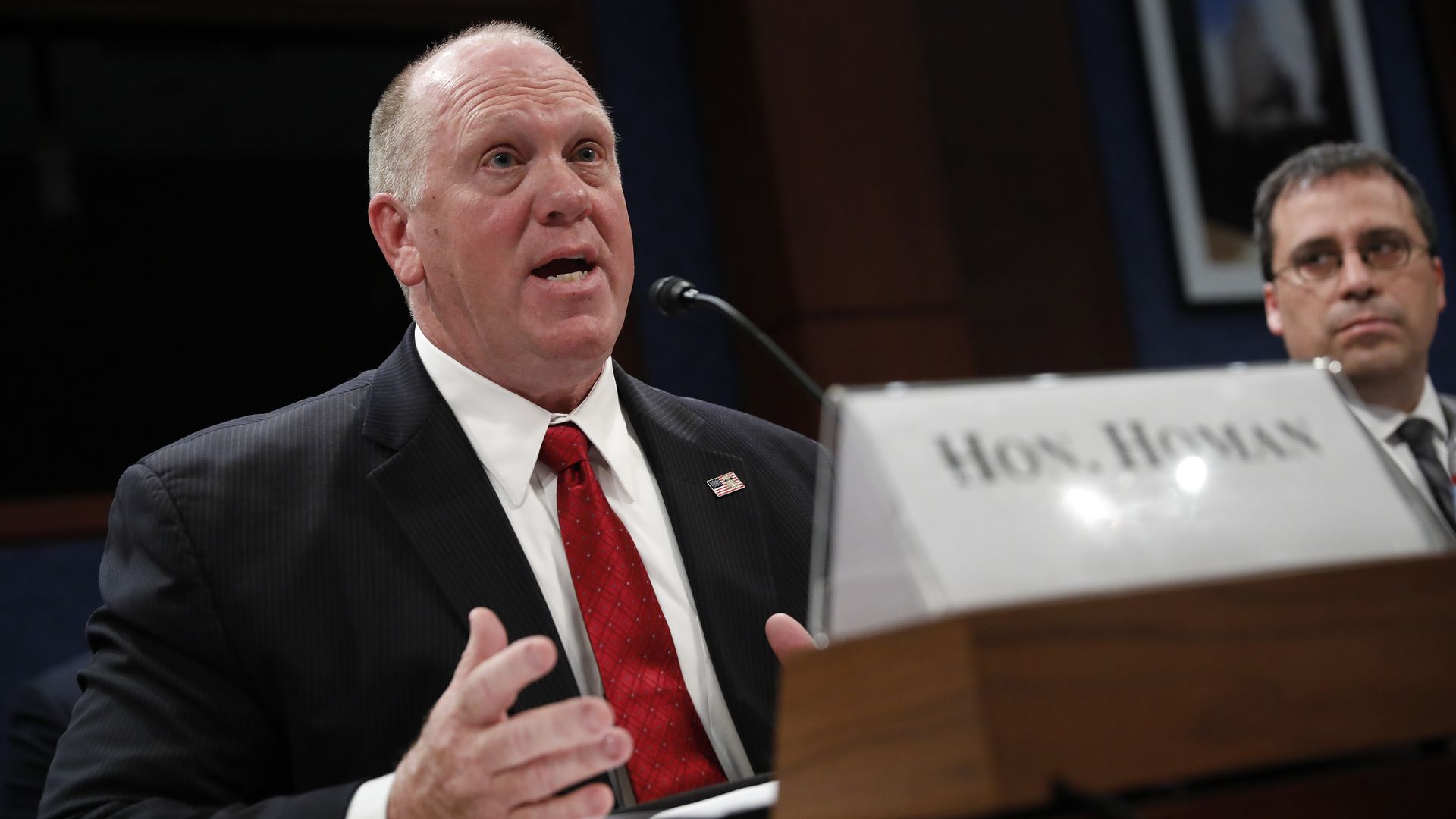 Thomas Homan, a Fox News contributor who served as acting Immigration and Customs Enforcement director at the start of President Trump's tenure, will work as an administration "border czar," the president announced on "Fox & Friends" Friday.
Why it matters: It's the latest of a string of new appointments to top immigration-linked positions, including Ken Cuccinelli as director of U.S. Citizenship and Immigration Services and Mark Morgan as head of ICE. All have been loud proponents of Trump's tough immigration policies — often defending his moves on network television.
Homan's latest op-ed published earlier this week on Fox News' site is titled "Trump deserves our thanks for migrant agreement with Mexico."
After Trump threatened to send immigrants who crossed the border illegally to sanctuary cities, Homan called it an "ingenious" idea on Fox.
Last year, as thousands of migrant children were separated from their parents under the "zero-tolerance" policy, Homan he defended the policy.
Go deeper: Most unauthorized immigrants in the U.S. are not Mexican
Go deeper