Wilbur Ross accuses House Committee of trying to blur separation of powers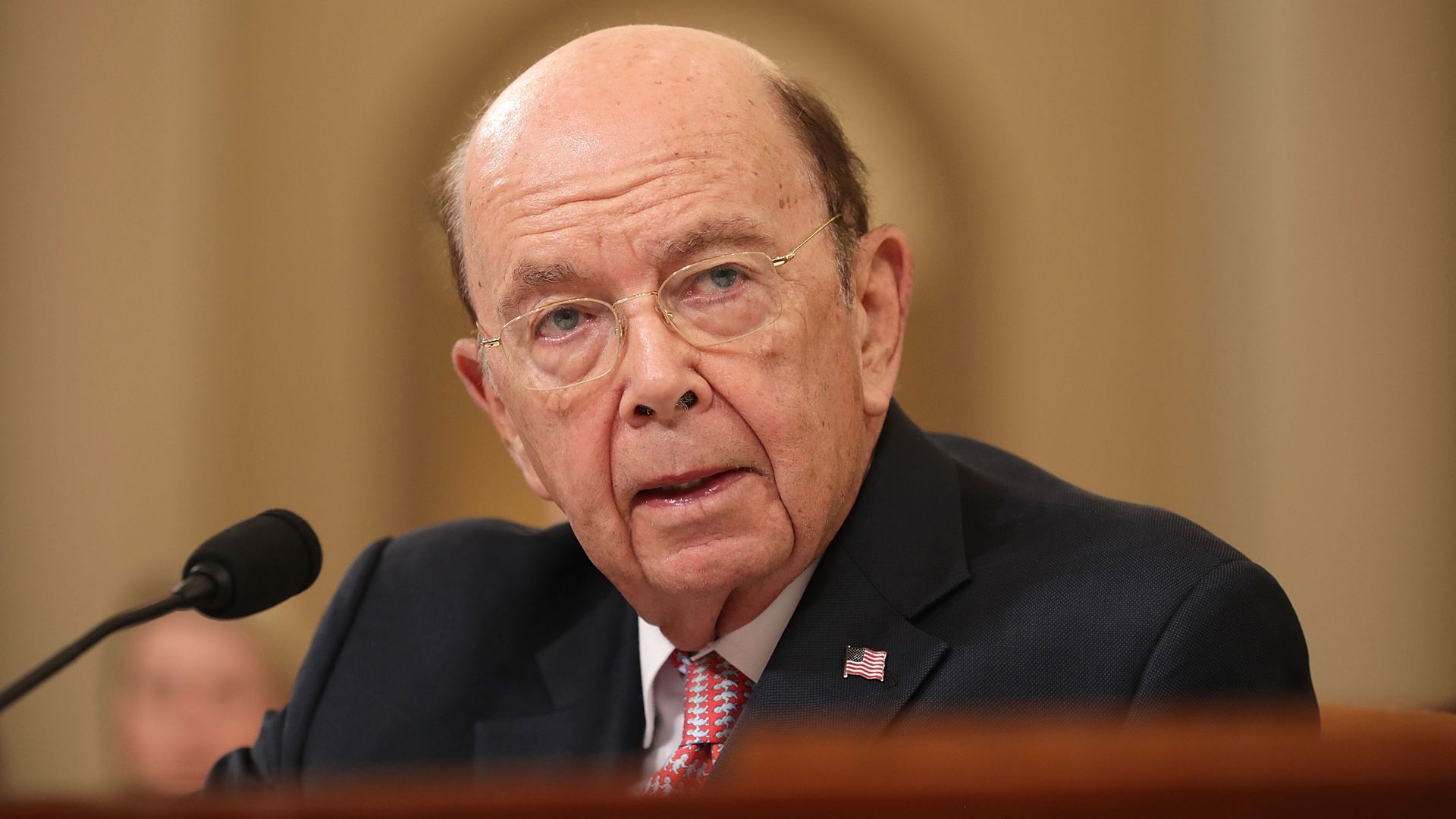 Commerce Secretary Wilbur Ross suggested on FOX Business' "Lou Dobbs Tonight" Wednesday the House Oversight Committee wants more power than the Supreme Court and executive branch combined after holding him and Attorney General William Barr in contempt.
Details: It acted after they refused to turn over subpoenaed materials concerning the Census citizenship question. Ross told Fox Business there's "no reason" for it to want documents "whose redaction was agreed to by three Federal Court judges, not disagreed with by two Appellate Courts and certainly not disagreed with by the Supreme Court."
The big picture: The committee is investigating whether the Trump administration's decision to add a citizenship question to the 2020 Census was politically motivated, a controversy that could have major implications for future federal funding and redistricting.
President Trump asserted executive privilege earlier Wednesday over the subpoenaed documents on the advice of the Justice Department.
On the Census citizenship question, Ross told Fox Business host Lou Dobbs it was asked in one form or another until fairly recently.
"But the important thing is the right venue for making the decision is the Supreme Cour. They will make a decision and the Democrats and we — everybody — will have to abide by whatever's their decision."
Go deeper: 2020 Census could be worst undercount of black and Latinx people since 1990
Go deeper