Pompeo blames Iran for attacks on oil tankers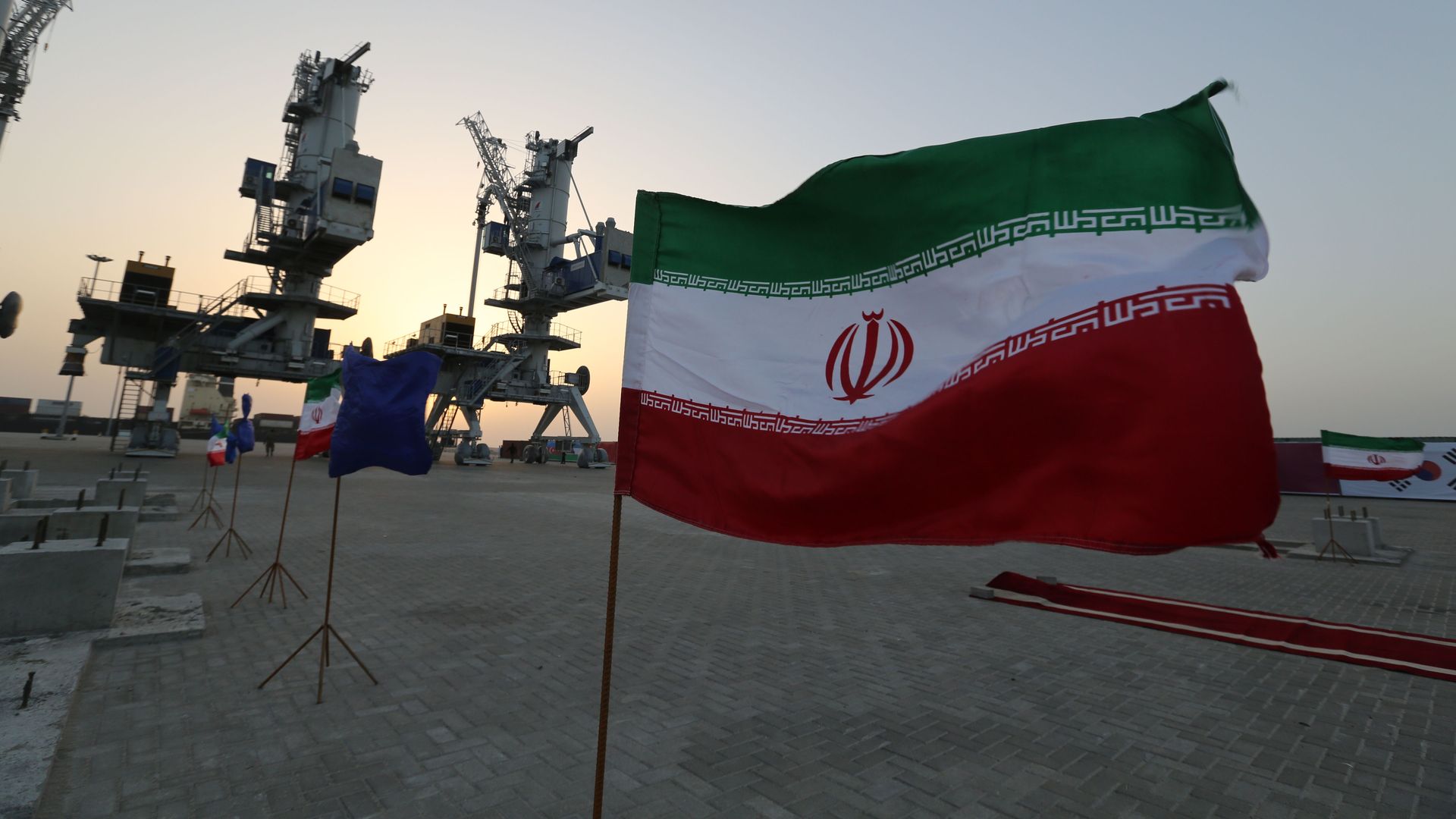 Secretary of State Mike Pompeo on Thursday accused Iran of being responsible for attacks on oil tankers near the Strait of Hormuz and a string of other incidents, saying the regime was engaged in "an unacceptable campaign of escalating tensions."
Why it matters: Fears that the U.S. was on course for war with Iran had been reduced in recent days, with Japanese Prime Minister Shinzo Abe traveling to Tehran on a Trump-endorsed mission to reduce tensions. But Pompeo's tone was hawkish today in declaring Iran "a clear threat to international peace and security."
Pompeo did not present any evidence that Iran was responsible, but said that the U.S. would raise the attacks at the UN Security Council today.
Javad Zarif, Iran's foreign minister, denied responsibility for the attacks and said the timing was ""suspicious." Meanwhile Iran's supreme leader, Ali Khamenei, told Abe that Iran would not engage in negotiations with President Trump.
Pompeo said Iran was attempting to follow through on its threat to "disrupt the flow of oil through the Strait of Hormuz," and was "lashing out" in the face of the Trump administration's "successful maximum pressure campaign."
Between the lines: "If Iran was behind it, it is very clear the maximum pressure policy of the Trump administration is rendering Iran more aggressive, not less," Ali Vaez of the International Crisis Group told the Washington Post.
A U.S. defense official had previously said it was "highly likely" that Iran caused Thursday's attack on two oil tankers in the Gulf of Oman, CBS reported.
Catch up quick: Japan's Trade Ministry said the oil tankers had "Japan-related cargo." Prime Minister Shinzo Abe wrapped up a high-stakes visit in Iran on Thursday, which sought to ease tensions between Tehran and Washington, the AP reports.
Go deeper: U.S. Navy assists 2 oil tankers in Oman Sea after reports of explosion
Go deeper