The Trump White House has a record of violating the Hatch Act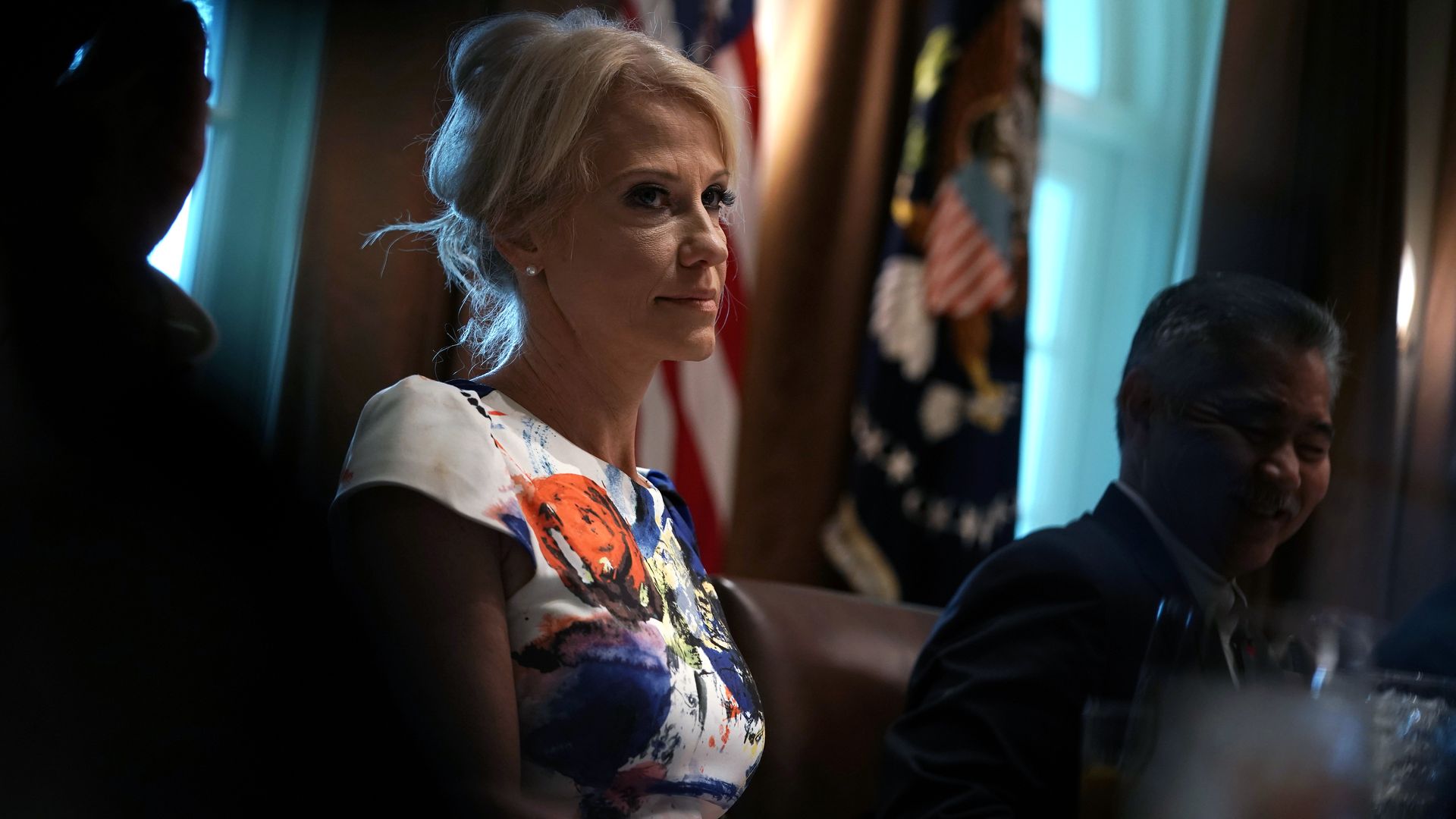 In the wake of the Office of the Special Counsel recommending that White House counselor Kellyanne Conway be fired for violations of the Hatch Act, it's worth noting that she's not the first Trump administration to be censured as a result of the law.
The big picture: In 2018, six White House staffers were found to have violated the Hatch Act which prohibits specific political activities while serving as a federal employee. The law, established in 1939, is meant to ensure that the federal government does not exert influence on elections. All of the individuals were officially warned that continued violations could be subject to further action, but no official punishments were enforced.
Details: The following White House officials were accused of violations last winter...
Raj Shah, principal deputy press secretary
Jessica Ditto, deputy director of communications
Madeleine Westerhout, executive assistant to the president
Helen Aguirre Ferré, former special assistant to the president and director of media affairs
Alyssa Farah, press secretary for the vice president
Jacob Wood, Office of Management and Budget deputy communications director
All of the individuals violated the rule by using Twitter accounts designated for official business to tweet partisan material, including #MAGA and "Make America Great Again."
The bottom line: In comparison, the call to fire Conway is unprecedented in its tone and ultimate recommendation. In response to the report, the White House argued that the "actions against Kellyanne Conway are deeply flawed and violate her constitutional rights to free speech and due process."
Go deeper