McDonald's sexual harassment claims: 2020 candidates urge firm to act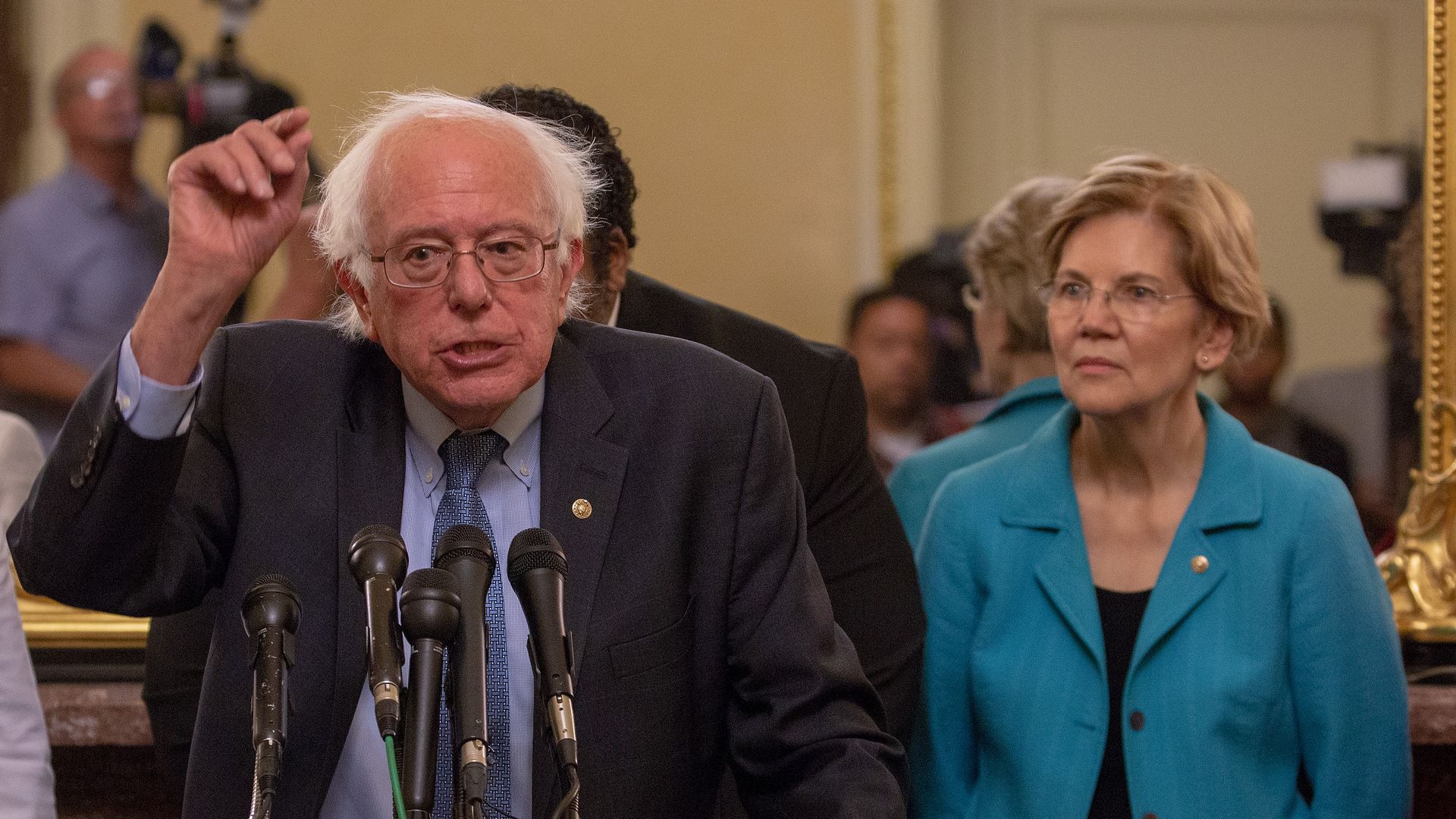 Four 2020 Democratic presidential hopefuls signed a letter on Tuesday calling on McDonald's to do more to address sexual harassment allegations.
Details: Sens. Bernie Sanders (I-Vt.), Elizabeth Warren (D-Mass.), Kamala D. Harris (D-Calif.) and Amy Klobuchar (D-Minn.) are among 8 senators, led by Sen. Tammy Duckworth (D-Ill.), who signed the letter to McDonald's CEO Steve Easterbrook expressing concern about "unsafe and intolerable work conditions" at the company.
The big picture: 25 McDonald's employees filed sexual harassment charges against their employer last month. McDonald's claims it is developing anti-harassment measures, but employees at last month's announcement said they had seen no evidence of any changes, and the senators say they "remain troubled" that procedures may fall short.
Go deeper: McDonald's workers say #MeToo in nationwide strike
Go deeper