Kamala Harris: My DOJ "would have no choice" but to prosecute Trump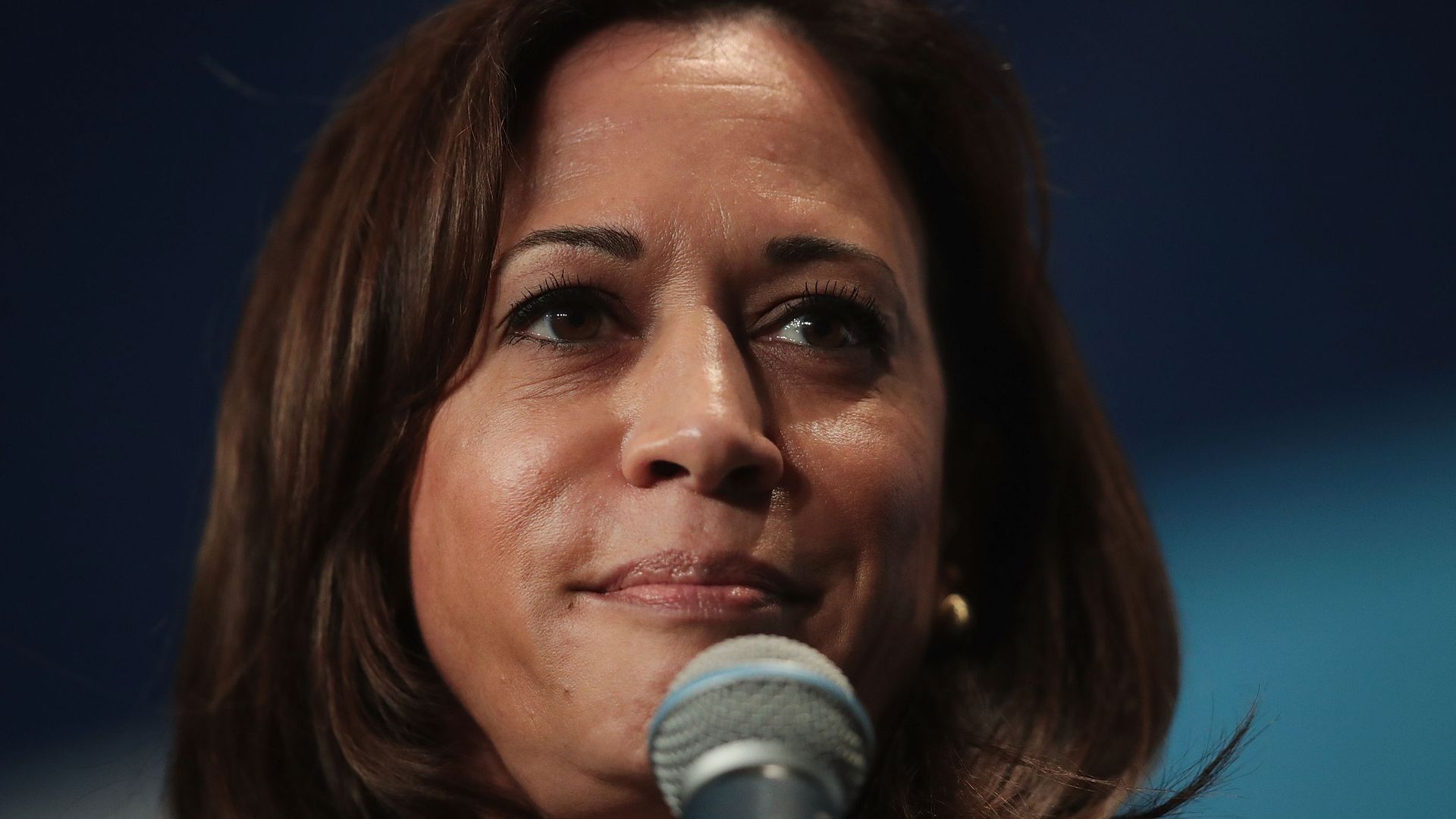 2020 Democratic candidate Sen. Kamala Harris told NPR's Politics Podcast Wednesday that she believes her administration's Justice Department "would have no choice" but to prosecute President Trump after his term in office.
Why it matters: As calls to impeach Trump stall in the House, Harris' statement aligns with Sen. Elizabeth Warren's proposal last month to allow the DOJ to indict a sitting president as Democrats target 2020 voters who want to find an alternative method to hold the president legally accountable for his actions as outlined in the Mueller report.
Harris also discussed special counsel Robert Mueller's public statement last month, where he once again said that a long-standing DOJ provision prevents him from being able to indict a sitting president:
"People might, you know, question why I became a prosecutor. Well, I'll tell you one of the reasons — I believe there should be accountability. Everyone should be held accountable, and the president is not above the law."
Go deeper:
Go deeper