Lyft-owned bike-share company debuts new Bay Area branding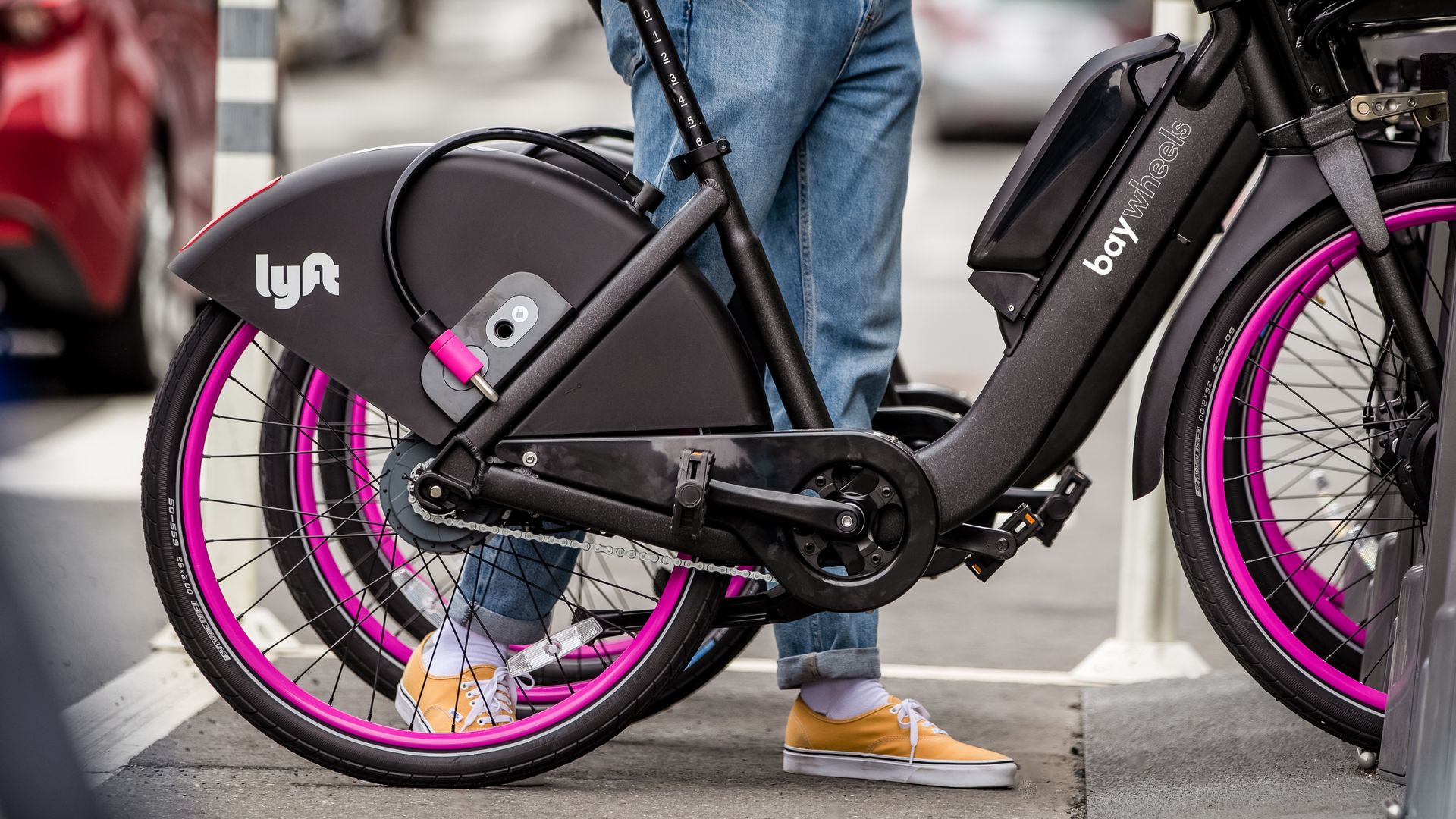 Starting today, the Bay Area bike-share system formerly known as Ford GoBikes will a debut a new brand: Bay Wheels.
Its parent company, Motivate, is also rolling out new e-bikes, first in San Jose, that will only be accessible via Lyft's mobile app for now.
Why it matters: Lyft acquired Motivate last year and within months decided to part ways with longtime Bay Area sponsor Ford, as Axios first reported. These sponsorships have been lucrative for the company.
Details: Motivate's new electric bikes in the Bay Area (the company pulled a previous model off the streets in April because of brake problems) can be parked in street docks or left anywhere, making them so-called "dockless bikes."
Go deeper