Axios Login
January 31, 2018
They say laughter is the best medicine, but I went to two comedy shows at Upright Citizens Brigade last night and I'm still sick. Oh well. Hi again from LA.
Apple still aiming to let Macs run iPad apps this year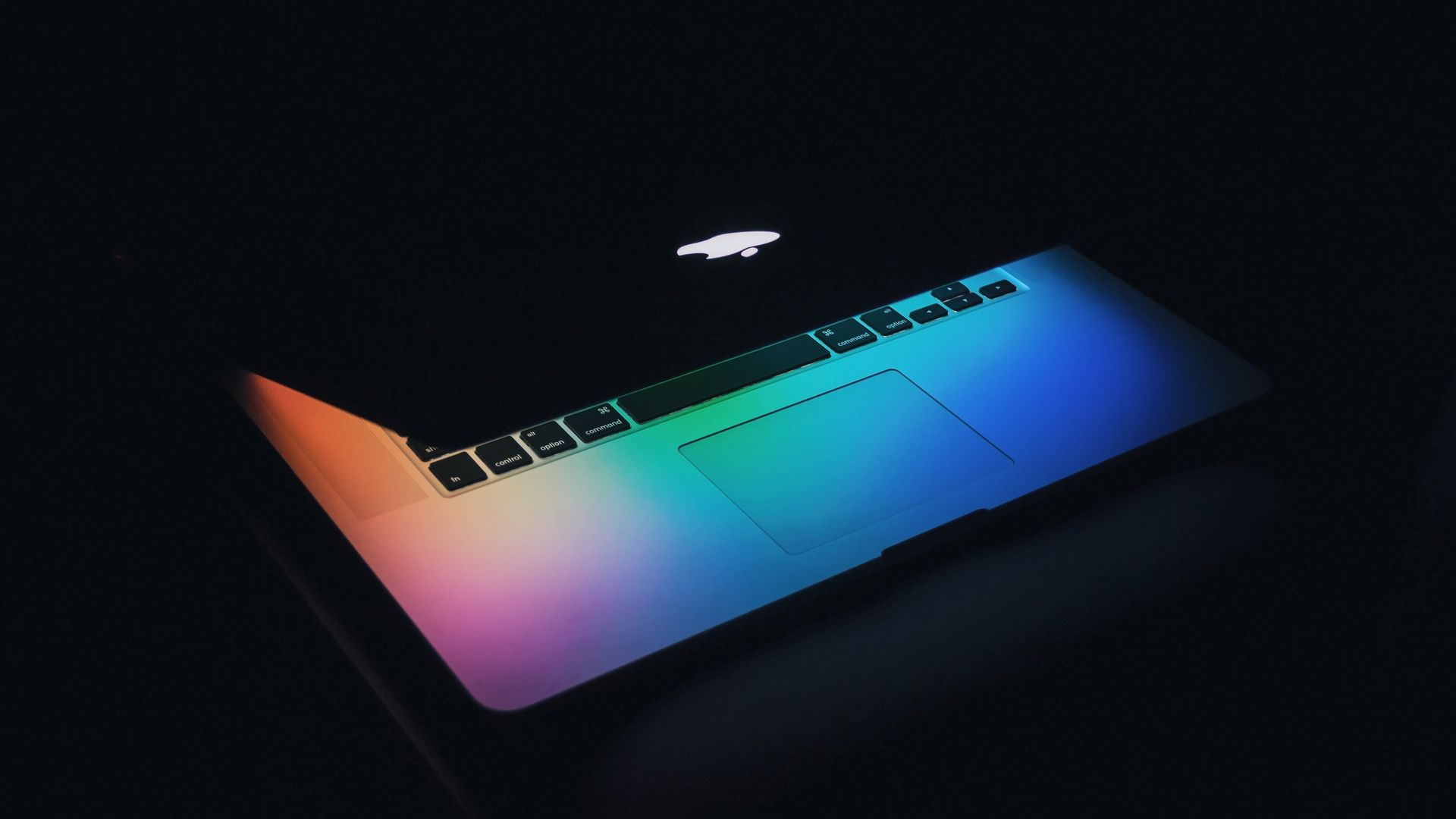 Apple's push for performance and security improvements over new features will also apply to this year's Mac software, but one key feature remains on the roadmap for 2018: The ability for Macs to run iPad apps.
What's happening: As first reported by Axios, Apple's move to delay some features was announced to employees at a meeting earlier this month by software chief Craig Federighi. The company is looking to address criticisms that it has put new products and features ahead of ensuring quality.
On the Mac side, this is taking the form of a new project around security as well as improvements in performance when waking and unlocking the system, Axios has learned.
Tricky balance: While users would certainly welcome changes that make their systems run better and more securely, customers tend to be more motivated to make purchases based on new features rather than promised improvements around security or performance, which can be tough to judge.
But, but, but: The signature new feature for the Mac — the ability to run iPad apps — is a significant undertaking that adds a high degree of complexity to this year's OS release. Bloomberg reported last year that Apple had an internal project to allow apps to run across iOS and Mac devices.
Timely move: Apple's push to improve quality comes as the tech giant is under increasing scrutiny. Bloomberg reported Tuesday that two federal agencies — the DOJ and SEC — have launched inquiries into Apple's handling of performance on older phones.
The bottom line: Apple is trying to shift more energy to improving the quality, performance and reliability of its software, while introducing enough new features to satisfy its customer base.
Apple declined to comment.
A tech take on Trump's State of the Union
If you opted to skip President Trump's State of the Union speech last night (as I did), Login still has you covered. Here's what he said that matters to the tech world, according to Axios' Kim Hart, who watched it.
Apple shout-out: Trump used Apple to tout his tax cuts, highlighting that the company announced "plans to invest a total of $350 billion in America, and hire another 20,000 workers."
Yes, Apple made that announcement, but its press release did not credit the tax reform bill for those investments. Most of that investment probably would have happened even without the tax changes, as Slate pointed out.
Still, as we noted before, this is why many on the left were upset with the timing of Apple's announcement, which they say played right into Trump's hands. That said, Apple angered some Republicans by not actually giving them credit.
Infrastructure: Trump called on Congress to draft a bill generating at least $1.5 trillion to invest in new roads, bridges, highways, railways and waterways.
Broadband wasn't mentioned, even though that's been considered a crucial piece of U.S. infrastructure that would benefit from federal funding for expansion in rural areas.
Intel's policy chief Peter Cleveland put out a statement urging the administration to include digital infrastructure "that could yield higher returns on public investments."
Immigration: Trump called to end the visa lottery for green cards. "It is time to begin moving towards a merit-based immigration system — one that admits people who are skilled, who want to work, who will contribute to our society, and who will love and respect our country."
This is nothing new and aligns with his "Americans first" philosophy. Tech firms are generally OK with a merit-based approach (since they tend to hire workers on the higher end of the skill scale) as long as H-1B visa numbers aren't dramatically slashed.
Axios' Stef Kight writes about companies that employ "Dreamers" panicking about what kind of legal trouble they'll face if DACA isn't renewed by the March 5 deadline.
Trade: He pledged to protect American "intellectual property, through strong enforcement of our trade rules."
This follows remarks he made at Davos in which he said the administration would not tolerate trade abuses or forced technology transfers — particularly when it comes to China.
This is a big deal for software and hardware companies often forced to hand over IP as a cost of doing business in China. Still, there remains a wariness about taking retaliatory action against China (as Reuters reported is under consideration) out of fear of starting some sort of trade war.
Thought bubble: Long gone are the shout-outs to Silicon Valley for its innovation and moon-shots that often made it into the speeches of the past 8 years. Still, Trump's speech could have been a whole lot worse for the tech industry. 
FCC chairman: U.S. is already winning race to 5G
FCC chairman Ajit Pai told reporters on Tuesday that he believes — contrary to the position articulated in a National Security Council memo published by Axios — the U.S. is winning the race to the next generation of wireless systems.
What we're hearing: Pai says the U.S. already is leading the world in 5G and that the telecom industry has invested heavily in 5G, Axios' David McCabe reports.
"There is no easy way to quantify this, but I will say if you judge it by the priority we placed on this issue as well as the activity that we have conducted in order to meet that priority, then I think we are doing what we can to assert U.S. leadership in 5G."
— Pai
Flashback: The NSC memo made the case that the government needs to step in and build a nationwide 5G network in order to fend off security threats from China and elsewhere.
Yes, but: The fear that America is lagging behind China is widespread. Even those who disagree with the proposal say they agree with the fundamental threat posed by China and other countries trying to lead the race.
Korea, Japan and other countries have also been pushing to be first with 5G.
And, as we've noted, China's Huawei is winning the battle to supply much of the gear that underlies such networks, heightening U.S. fears about China.
Asked about a letter lawmakers sent Pai worried about Huawei's (seemingly foiled, for now) entrance into the U.S. phone market, he said that he'd received the message and that the agency worked with "federal partners" on national security issues on a continued basis.
Clean up effort: Politico reported on a White House meeting with telecom industry representatives where administration officials tried to clean up the fallout from the memo. In the room were NEC's Grace Koh and infrastructure adviser D.J. Gribbin, per Politico.
Uber is getting in the bike-share game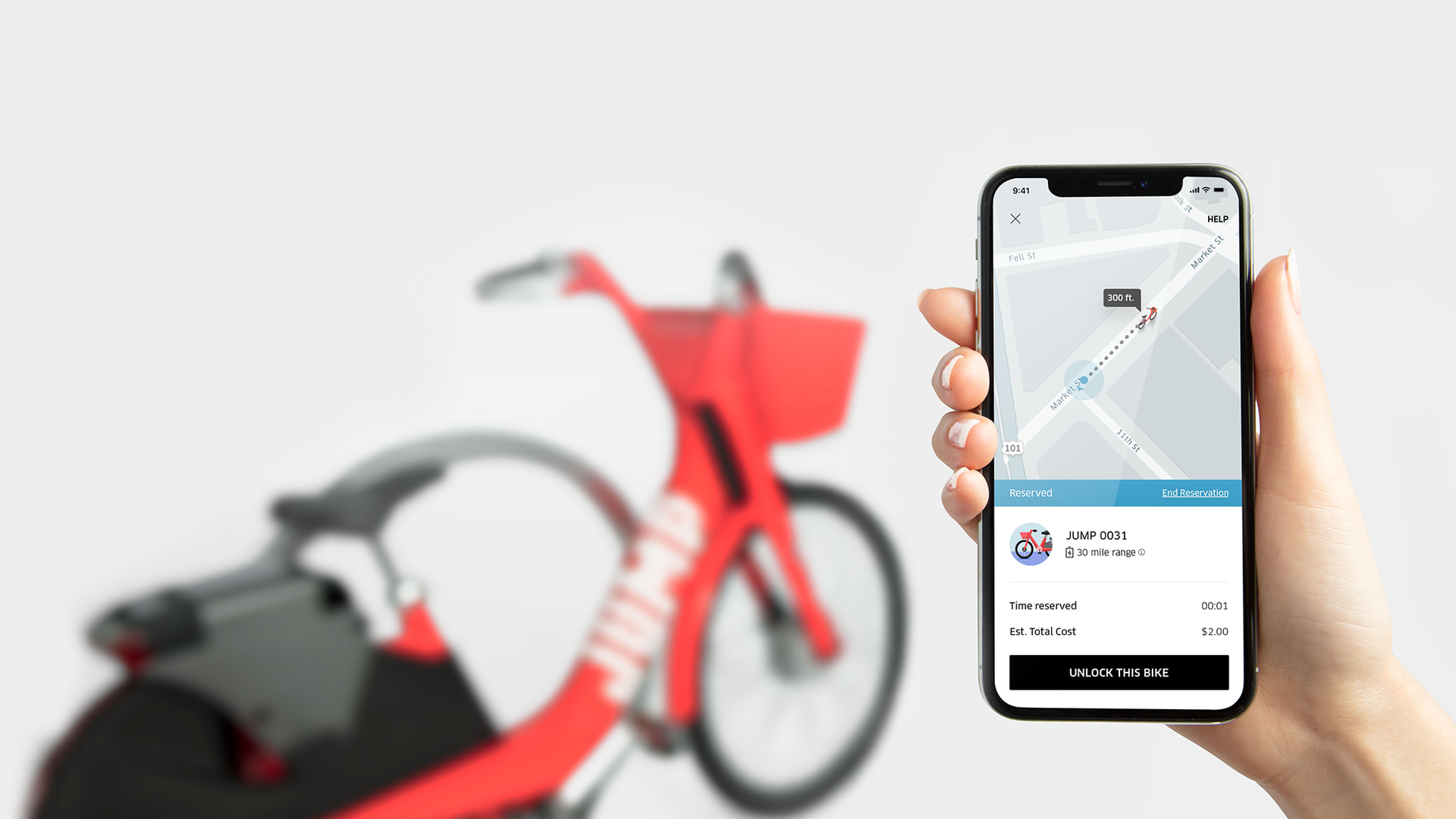 Starting next week, Uber users in San Francisco will be able to book dockless electric bikes via a partnership with JUMP, the only such company currently with a permit to operate in the city, Axios' Kia Kokalitcheva reports.
Hot trend: Bike-sharing is booming, Kia notes, with companies in both the U.S. and Asia cropping up and raising shocking amounts of funding. Some are even hailing it as "the next ride-hailing," referring to the transportation model's global takeover in the last few years.
Take Note
On Tap
Jury selection begins in the long-awaited Waymo-Uber trial.
A slew of earnings reports are due out, including Microsoft, Facebook, Qualcomm, eBay, Paypal and AT&T.
It's Investor Day at Upfront Summit in LA.
Trading Places
Dog-walking startup Wag has hired former LifeLock CEO Hillary Schneider (and nabbed $300 million in new funding).
ICYMI
After you Login
Two Toronto police officers have been suspended after allegedly getting high on edible marijuana while on duty, then hallucinating and calling for backup.