House votes to allow committees to enforce subpoenas in court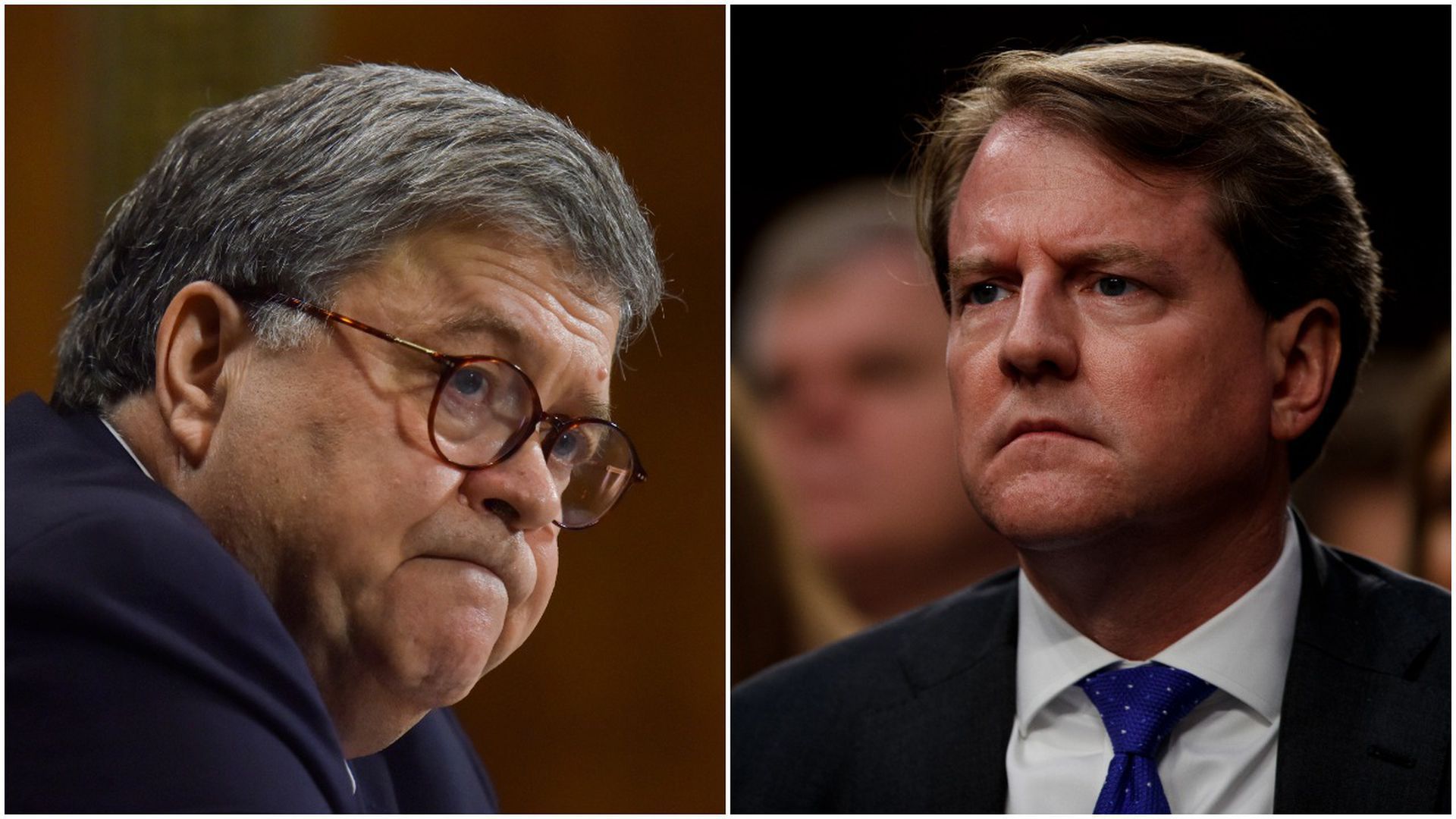 The House voted 229-191 on a resolution Tuesday allowing the Judiciary Committee and other panels investigating the Trump administration to go to court to enforce their subpoenas.
Why it matters: The resolution is the House Democrats' most aggressive step yet against Trump's stonewalling of investigations in the post-Mueller world. It also comes as House Speaker Nancy Pelosi continues to swat away growing calls for impeachment from within her caucus, pointing to a string of Democratic victories in court as vindication of her oversight strategy.
Details: The resolution authorizes House Judiciary Chairman Jerry Nadler to "initiate or intervene in judicial proceedings to enforce certain subpoenas and for other purposes." That includes...
A subpoena for Attorney General Bill Barr to turn over the full, unredacted Mueller report and its underlying materials.
A subpoena for former White House counsel Don McGahn, who has been blocked by the White House from cooperating, to turn over documents related to Trump's potential obstruction of justice.
A petition asking the court to release the 6(e) grand jury material redacted in the Mueller report.
Yes, but: As a result of a deal that the House Judiciary Committee reached with the Justice Department on Monday, it's unlikely that Nadler will immediately go to court to enforce his subpoena of Barr — even though he has been granted authorization.
The big picture: The resolution allows the chair of each "standing and permanent select committee" in the House to seek civil enforcement of their subpoenas in court. This newfound power is likely to be a factor as Democrats seek to obtain Trump's financial records, documents related to the Census citizenship question, White House security clearances and more.
Oversight Chairman Elijah Cummings made a point of emphasizing the scale of the Trump administration's non-cooperation during his remarks on the House floor.
"In the Oversight Committee, we have issued eight subpoenas.  Six of them are bipartisan.  And none of them is about Russia.  They involve issues like the Census, immigrant children separated from their families, and the President's finances.
This entire year, the White House has not produced one document to the Oversight Committee.  Let me say that again—in all of our investigations, the White House has not turned over one single shred of paper in response to any of our requests."
Read the full resolution:
Go deeper