Democrats buzz about AOC primarying Chuck Schumer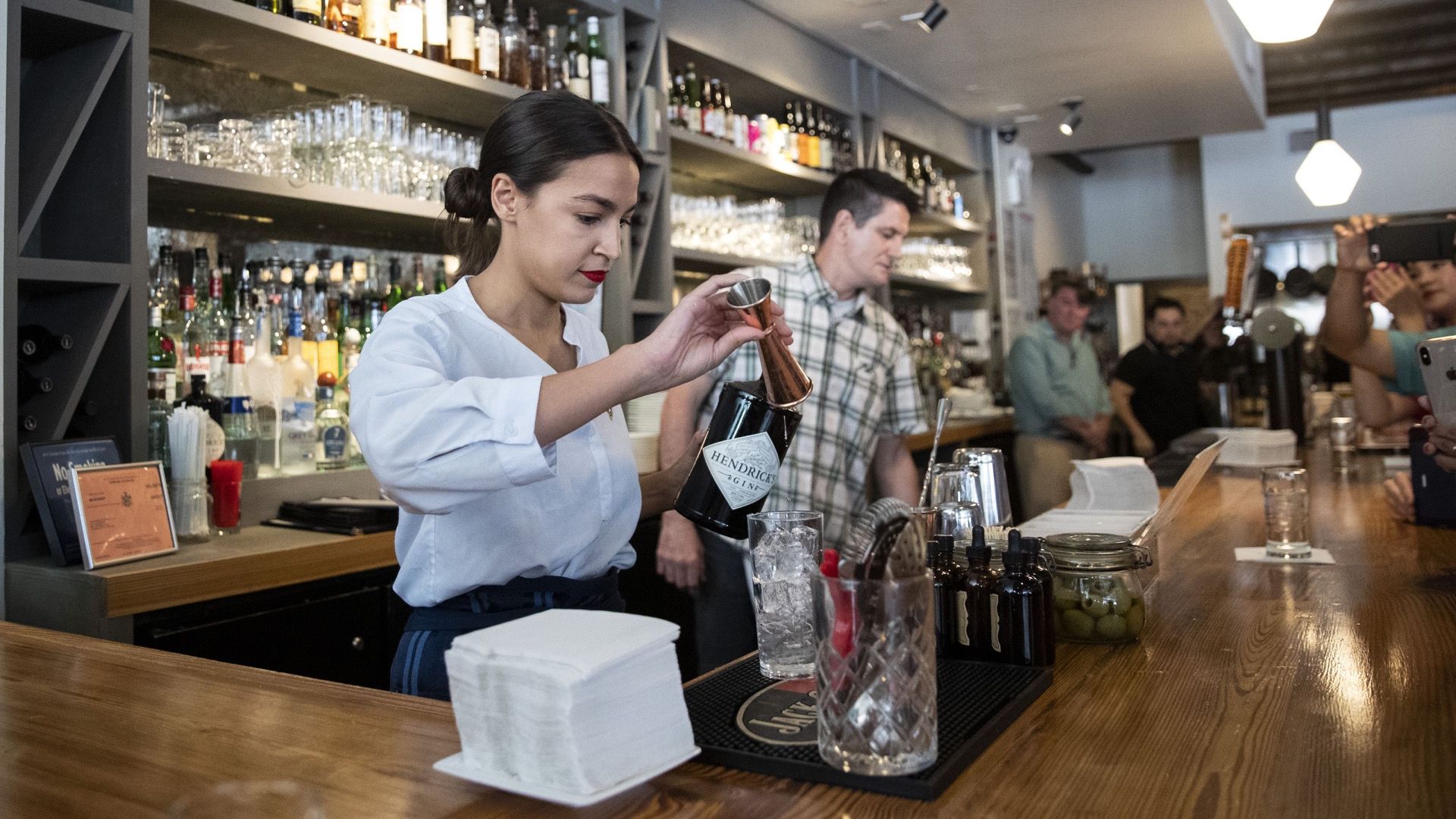 Top Democrats tell "Axios on HBO" they expect Rep. Alexandria Ocasio-Cortez may eventually primary one of the two New York senators — Senate Minority Leader Chuck Schumer in 2022, or Sen. Kirsten Gillibrand in 2024.
Why it matters: AOC has instantly become one of the party's most coveted endorsers (up there with Clintons and Obamas) — and has recently made common cause with Sen. Elizabeth Warren, a pairing that could take off.
A Harris poll for "Axios on HBO" shows socialism is soaring in popularity, especially with women ages 18 to 54 (55%) and younger Americans.
Corbin Trent, Ocasio-Cortez's communications director, said that when she thinks down the road, she thinks in terms of transitioning Democrats to a party that's unified around progressive policies.
As to eventually challenging one of the New York senators, Trent said: "Having worked on her campaign, I don't think we're going to be moving to a different role any time soon."
Be smart: AOC fits great downstate and thrives nationally, but a New York poll by Siena College in March showed she could struggle statewide.
Go deeper ... "Axios on HBO" poll: 55% of women prefer socialism
Go deeper