North Carolina GOP attempt to override anti-abortion bill veto fails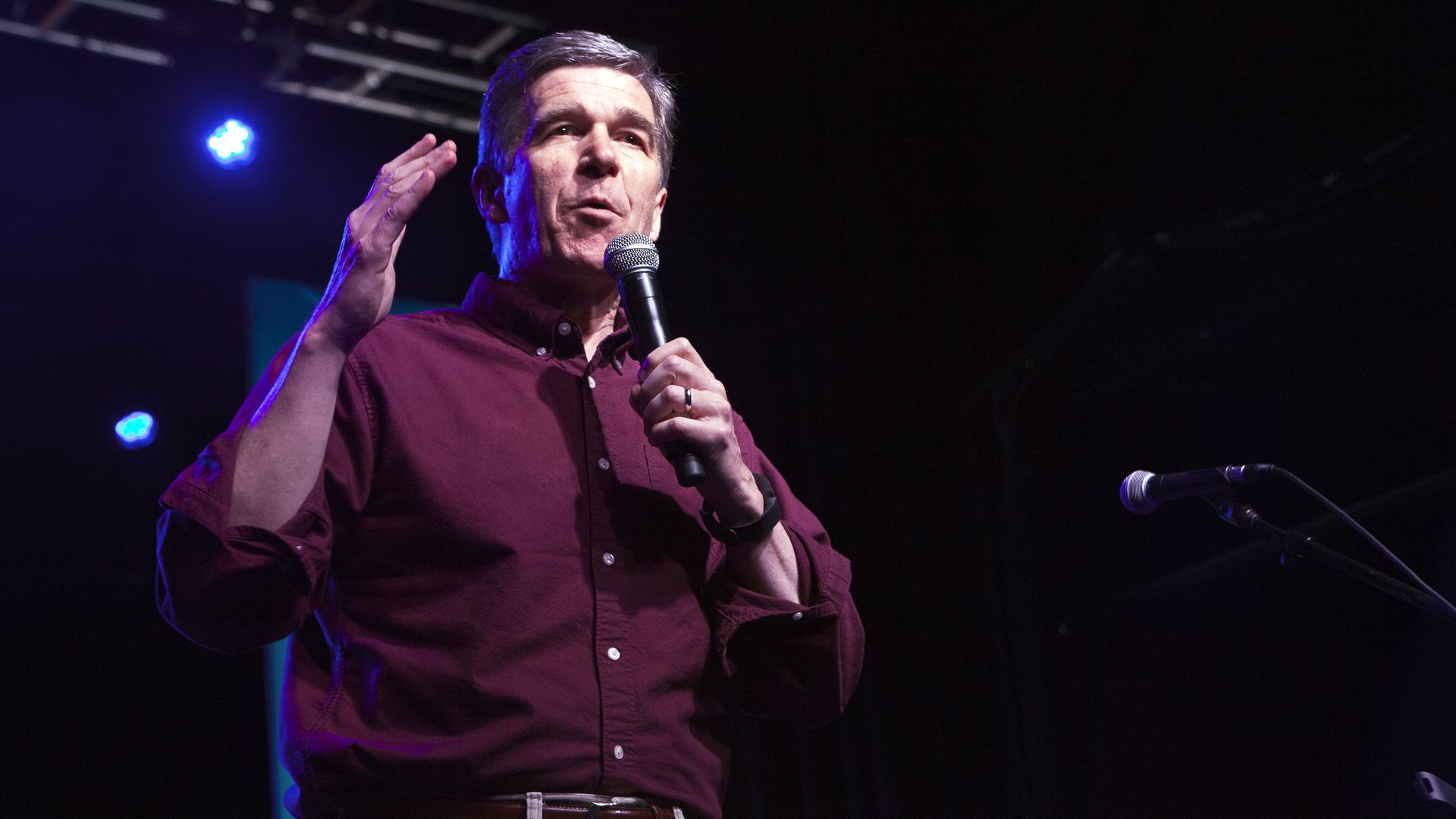 North Carolina's Republican-led state House of Representatives fell 5 votes short of a required majority to overturn a veto by Gov. Roy Cooper (D) of an abortion-related bill Wednesday.
Details: Cooper vetoed SB 359, known as the "born alive bill," which would have criminalized doctors and nurses who failed to care for an infant delivered during an unsuccessful abortion.
The big picture: The bill passed in the state Senate in April. It required 72 votes to pass in the house. Representatives voted 67-53 in favor of the override. Following Democratic gains in November's state elections, Republicans have needed the assistance of several Democrats since January to override Cooper's vetoes, per AP.
What he's saying: Cooper said in a statement announcing the veto, "Laws already protect newborn babies and this bill is an unnecessary interference between doctors and their patients."
Why it matters: It's a rare victory for many Democrats, who have expressed concern at conservative states passing abortion restrictions.
Go deeper