Senate draft resolution challenges Netanyahu on West Bank annexation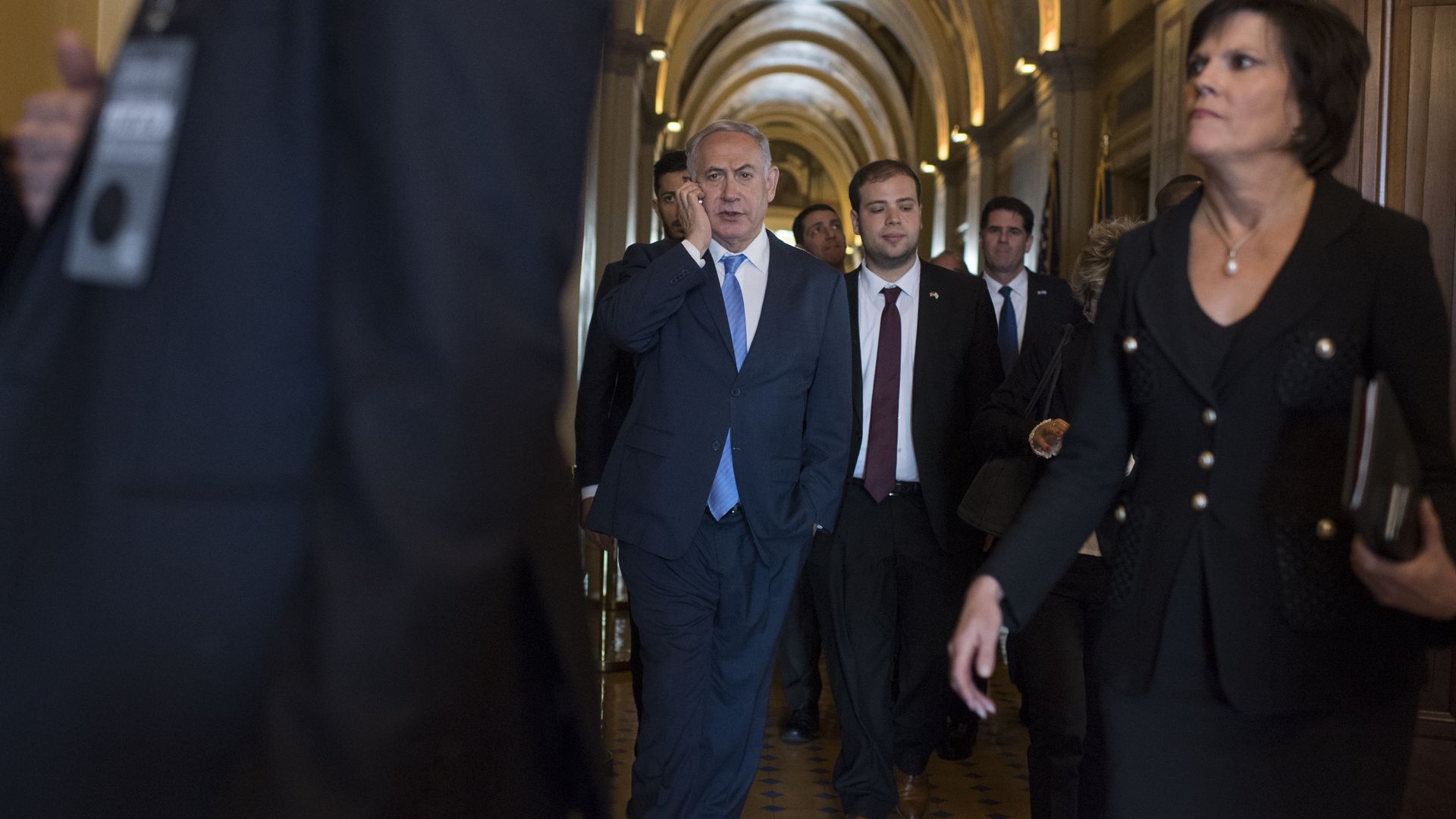 A group of Democratic senators today introduced a draft resolution opposing possible Israeli annexation of the West Bank and affirming U.S. support for a two-state solution to the Israeli-Palestinian conflict.
Why it matters: This is an attempt to deter Prime Minister Benjamin Netanyahu from putting his rhetoric on annexation into action. The resolution has no Republican backers and is unlikely to pass, but will nonetheless send a message to the Israeli government. It comes as the Trump administration prepares to launch its Middle East peace plan.
The draft resolution was introduced by Democratic Sen. Jeff Merkley, who was joined by Senators Bernie Sanders, Elizabeth Warren, Dianne Feinstein, Dick Durbin, Tammy Duckworth, Tammy Baldwin and Tom Udall.
The draft resolution is also supported by J Street, the Israel Policy Forum, and Mercy Corp.
What they're saying: "Unilateral annexation of portions of the West Bank would jeopardize prospects for a two-state solution, harm Israel's relationship with its Arab neighbors, threaten Israel's Jewish and democratic identity and undermine Israel's security."
The resolution also says the Trump administration's efforts to promote peace between the Israelis and Palestinians "should explicitly endorse a two-state solution as the goal of any process to resolve the conflict's core issues."
Meanwhile, we reported yesterday on another draft resolution, pushed by Senators Lindsey Graham and Chris Van Hollen, that also supports the two state solution.
Another bipartisan draft resolution was introduced yesterday in the House of Representatives by Democrat Nita Lowey and Republican Jeff Fortenberry. It would create a $50 million dollar fund for joint Israeli-Palestinian economic projects and people-to-people activities.

Go deeper