AOC calls for $10 trillion to address climate crisis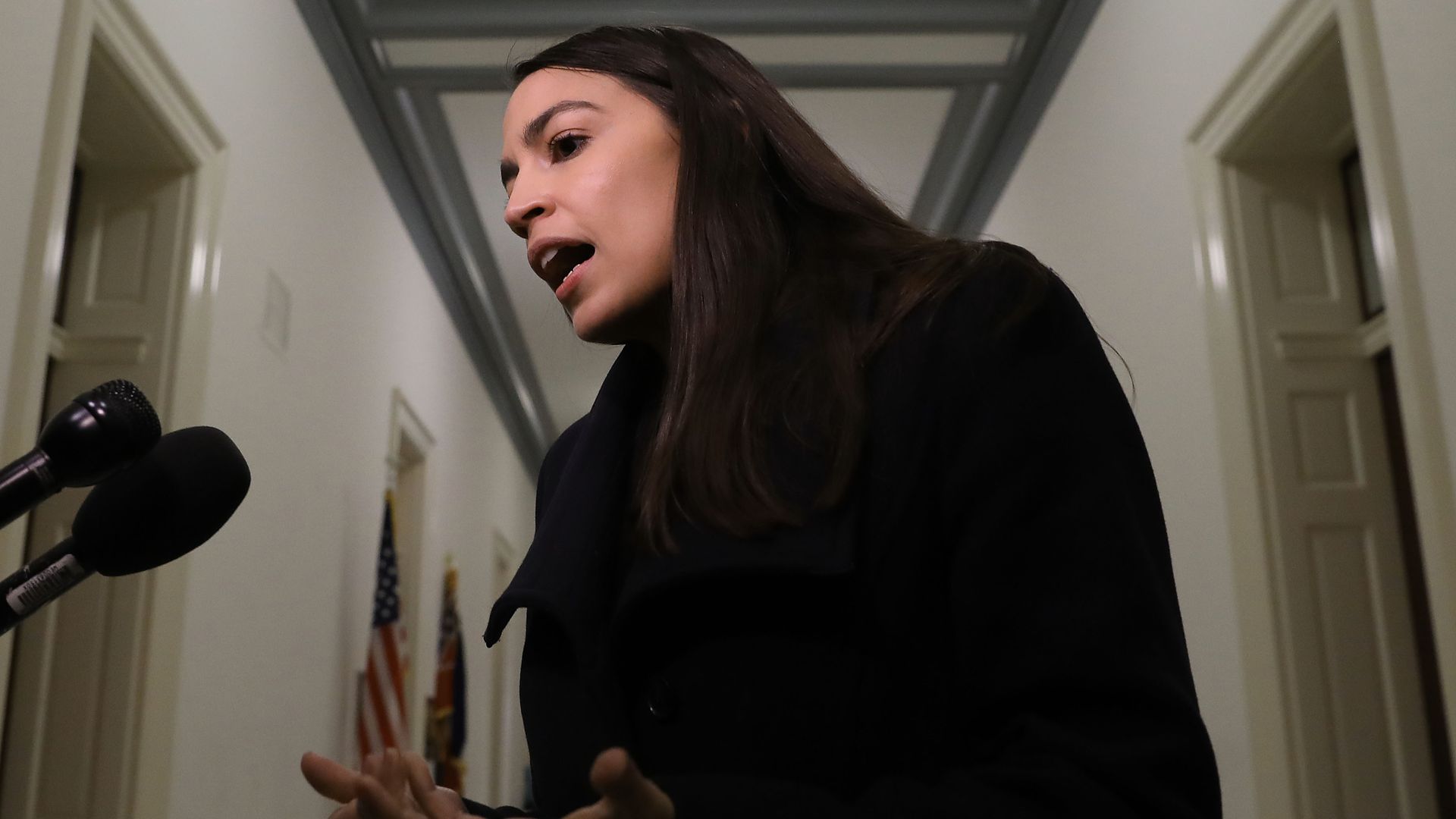 In an interview with The Hill on Wednesday, Rep. Alexandria Ocasio-Cortez (D-N.Y.) said that a plan to address climate change would have to come with a $10 trillion price tag "to have a shot."
Why it matters: Ocasio-Cortez catalyzed climate talks with her Green New Deal, which called for ambitious goals such as net-zero U.S. greenhouse gas emissions and de-carbonizing the economy. As 2020 approaches, most Democrats have had to answer to the Green New Deal's stances. Of the existing plans presented by presidential contenders, AOC says she likes Gov. Jay Inslee's plan for more than $5 trillion and Sen. Elizabeth Warren's $2 trillion proposal.
"It's not popular, it's not politically popular, people are going to call it unrealistic, and I just don't think people understand how bad the problem is."
— Ocasio-Cortez said to The Hill
The freshman Democrat also said she likes Joe Biden's plan, but said his goals and timeline were not up to par.
Go deeper: The big corporate shift on climate change
Go deeper