House to hold contempt vote for AG Bill Barr, Don McGahn next week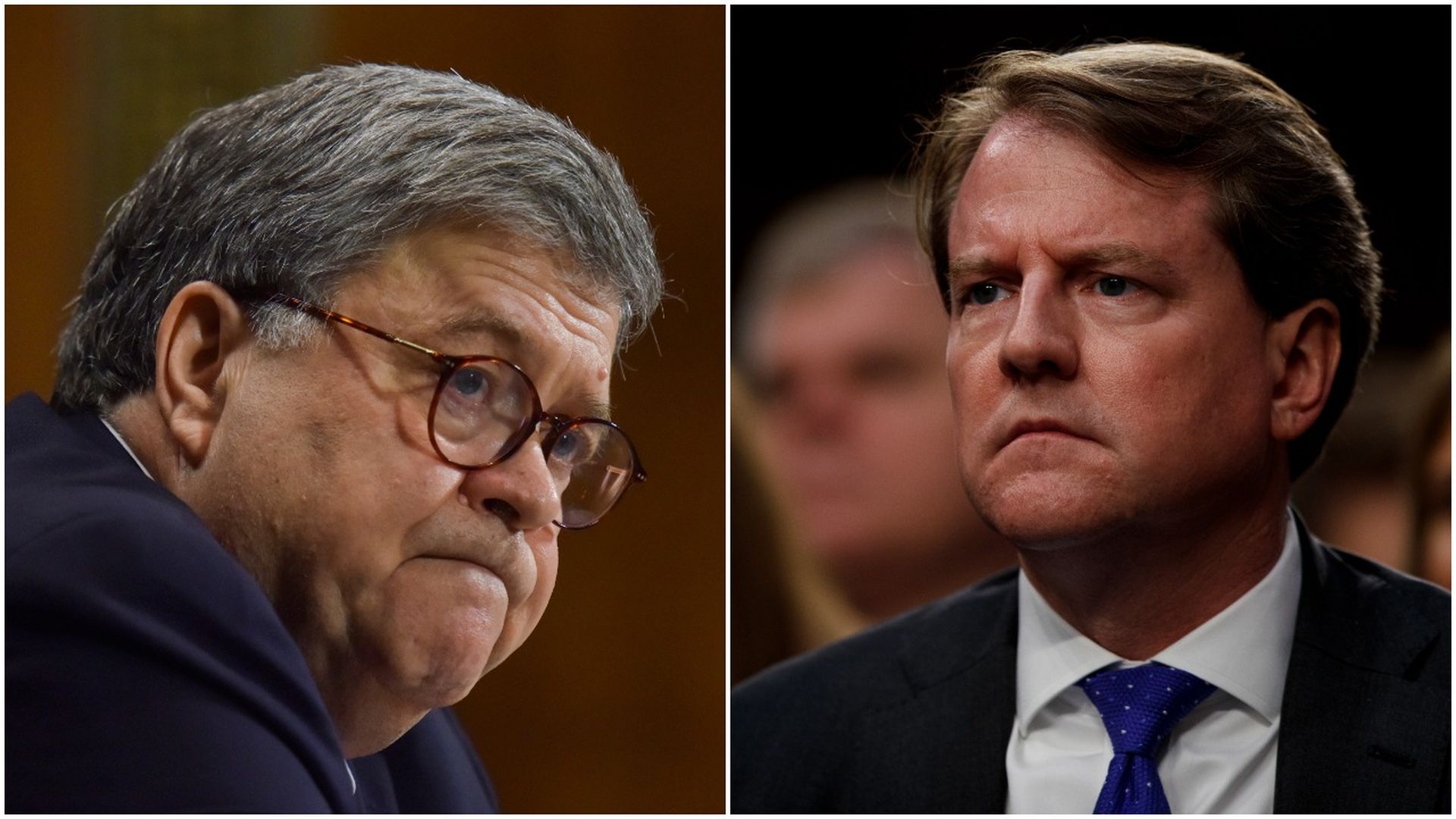 The House is expected to vote on June 11 on whether to hold Attorney General Bill Barr and former White House counsel Don McGahn in contempt of Congress for refusing to comply with subpoenas, Majority Leader Steny Hoyer said Monday.
"The resolution will authorize the Judiciary Committee to pursue civil action to seek enforcement of its subpoenas in federal court. It also authorizes House Committees that have issued subpoenas as part of their oversight and investigation responsibilities to seek civil enforcement of those subpoenas when they are ignored."
The big picture: The House Judiciary Committee authorized a contempt citation for Barr along party lines on May 8 for missing a deadline to turn over the full, unredacted Mueller report. Earlier Monday, the House Oversight Committee announced it would schedule a contempt vote for Barr and Commerce Secretary Wilbur Ross for an entirely different matter — the administration's refusal to cooperate with House Democrats' investigation into the Census citizenship question.
Top Democratic officials have hinted that they may package together a series of contempt citations for Trump officials in a single vote. Barr and McGahn will both be included, but it's unclear whether other officials who have rejected subpoenas — such as Treasury Secretary Steven Mnuchin and Wilbur Ross — will be cited as well.
Assuming the contempt votes pass, House Democrats will take the officials to court in an effort to enforce the subpoenas.
Go deeper