Global hotspots: North Korea and Iran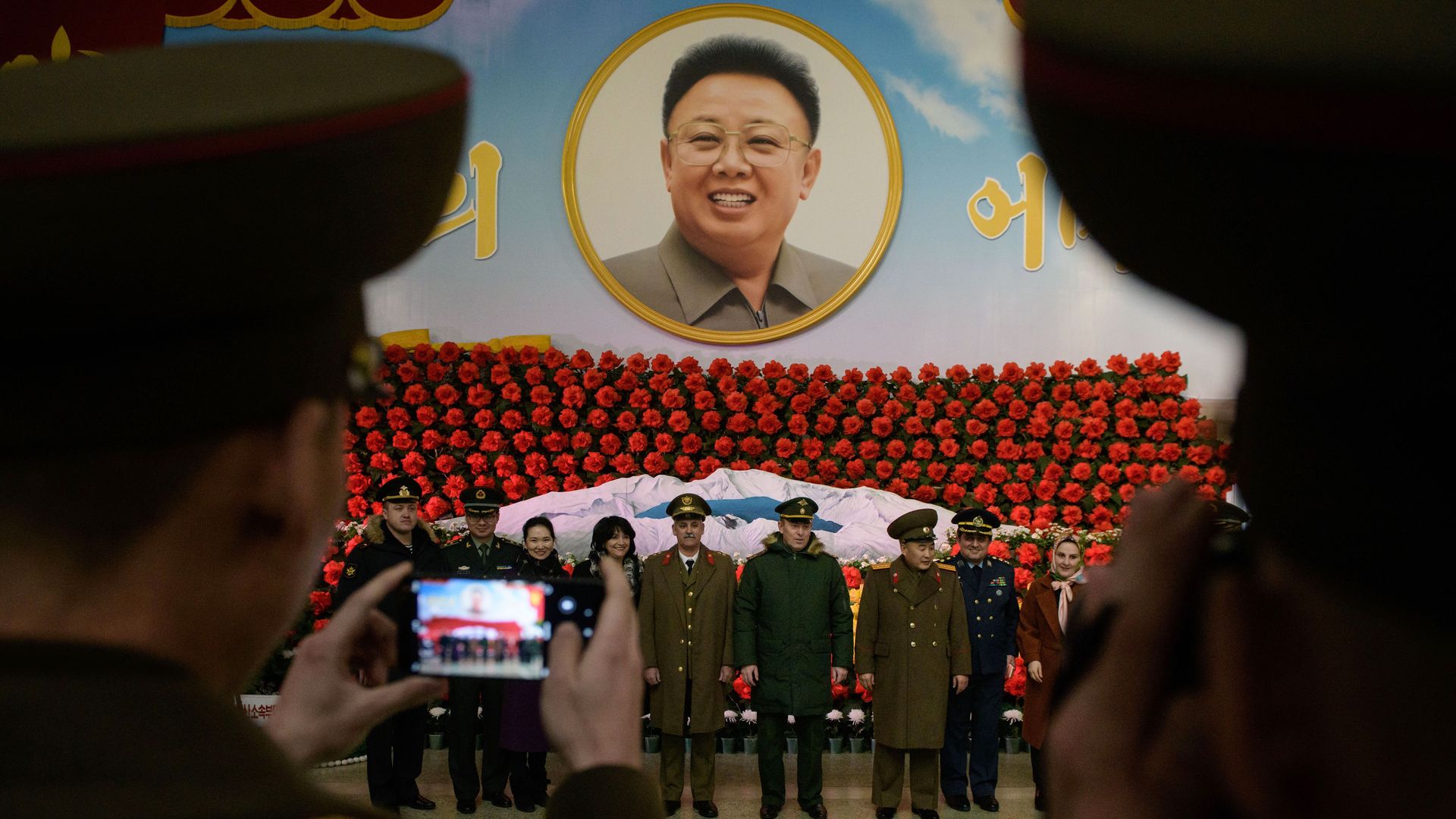 Two of the countries where the threat of direct military conflict with the U.S. is greatest are Iran and North Korea.
Threat level: Former national security adviser H.R. McMaster, who until last April was involved in the most sensitive discussions on those countries with President Trump, warns it's "difficult to overstate the threat from a nuclear North Korea."
The big picture: In an interview with "Axios on HBO," McMaster argues North Korea could directly threaten "the United States, China, Japan, the world" with its nuclear arsenal and could also engage in "nuclear blackmail."
"This regime could say [if U.S. forces] don't go off the Korean peninsula, we're going to threaten the use of nuclear weapons, for example."
McMaster also raises the prospect of North Korea selling its nuclear secrets, or even weapons, noting Pyongyang "was developing a nuclear weapons program for the Assad regime in Syria."
He also points to the risk of wider nuclear proliferation in Japan, South Korea and beyond, asking: "If North Korea gets a weapon, who doesn't?"
Between the lines: North Korea already has a nuclear arsenal, and many experts doubt that leader Kim Jong-un will ever give it up.
McMaster says the U.S. needs to "prepare for at least the option of the use of military force" to convince Kim to denuclearize.
The Trump administration has sidelined the so-called "bloody nose strategy," though, and the president speaks warmly of Kim and his intentions.
Meanwhile, the administration has focused its ire on Tehran.
McMaster places Iran on the list of the greatest global threats because of its support for groups the U.S. has designated as violent proxies and terror groups.
His successor as national security adviser, John Bolton, has increased the pressure on Iran further still, warning of "unrelenting force" if Iran or its proxies strike U.S. interests.
That has led to a fear that tensions could spill over into military conflict, even though Trump and Iranian leaders have both said they don't want a war.
Go deeper:
Go deeper