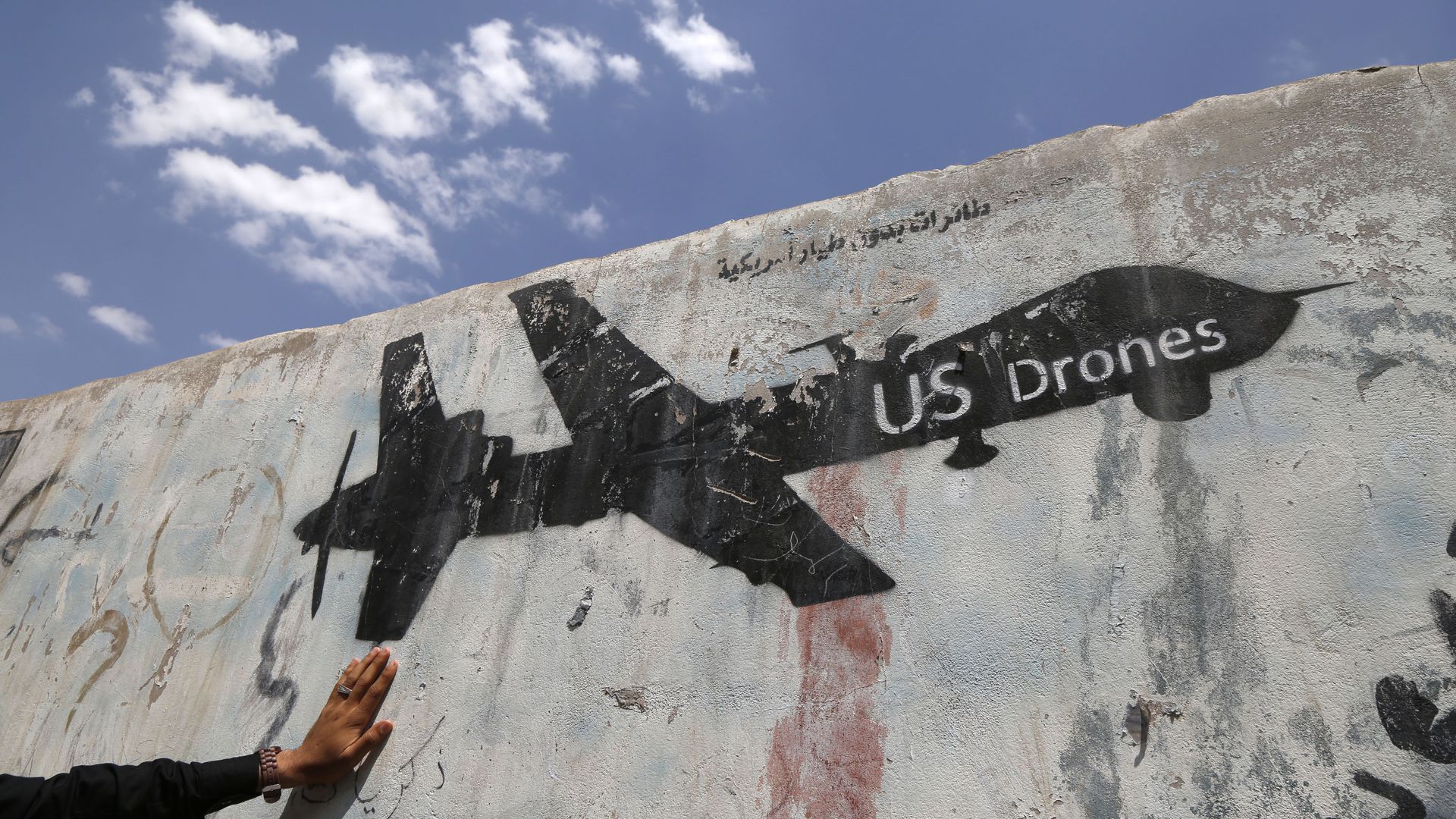 A new era where weapons of war are becoming more intelligent and more enabled by data — such as unmanned ships, submarines or drones — raises complex challenges for national and global security.
Threat level: If technology is allowed "to start making big decisions on its own ... we might be doomed by technological advances," David Petraeus, former CIA director and retired four-star general, tells "Axios on HBO."
Driving the news: Experts are grappling with the ethics of developing autonomous weapons, which suggest the possibility of a computer deciding on its own to take human life.
UN Secretary-General António Guterres has urged AI experts to ban autonomous weapons, calling them "morally repugnant."
Drones — low profile and easily preprogrammed with GPS routes — are just the beginning of warfare with AI. Recently, a drone blast killed several people in Yemen, including the Yemeni government's head of military intelligence.
Fully autonomous weapons don't exist today, but Petraeus warns even a world of semi-autonomous weapons could create a frightening future for humankind.
"All of this is advancing so rapidly that it's literally difficult to keep up with it intellectually conceptually."
Our thought bubble, per Axios AI reporter Kaveh Waddell: The big challenge now is to slow the world's slide toward an automated weapons race fueled by mutual distrust and a lack of information.
As international efforts to ban autonomous weapons stall — in part thanks to the U.S. — look for the Pentagon to update its policies on automation late this year.
Go deeper:
Go deeper