The busiest tornado seasons in the U.S.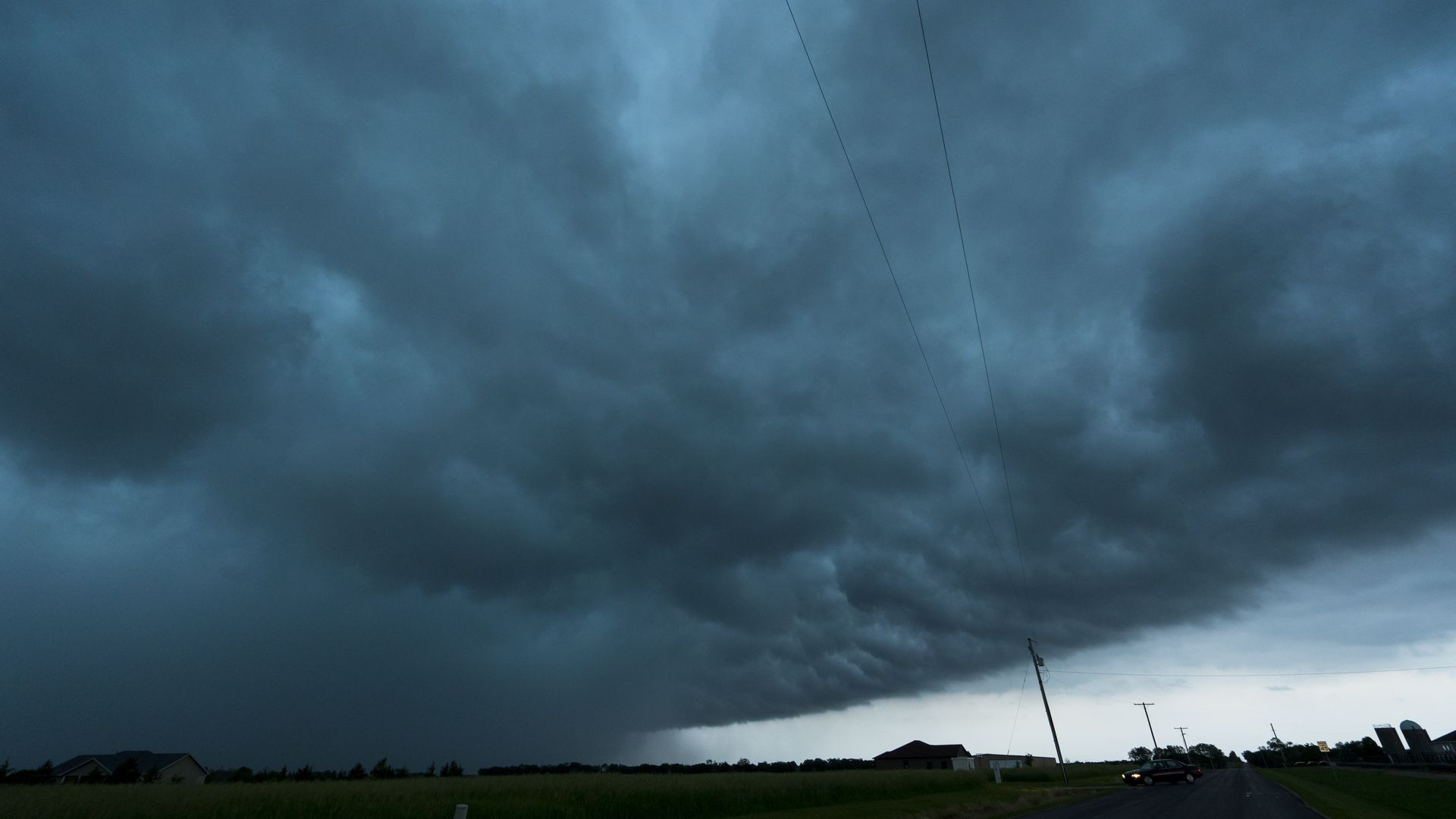 2011 was the busiest year for tornadoes in the U.S. since recording began in 1950, when 1,894 tornadoes were reported, according to NOAA's Storm Prediction Center (SPC).
Driving the news: It's been a busy tornado season so far in 2019. In terms of the most tornadoes in a single period of time, 2019 has ranked 4th in both the 8-to-14-day and 28-to-30 day categories, per NOAA data.
As of May 29, there were 549 tornadoes reported in the past 30 days. The SPC had a preliminary count of 935 tornadoes this year as of May 27, though many of these reports were likely duplicates — sightings of the same tornado.

422 tornadoes were reported in March and April, which is well above the 272 three-year average and 273 20-year average, per weather.com.

2019 also has the longest streak of days with 8+ tornadoes and days with 16+ tornadoes.
The busiest years, per data from the SPC:
2011: 1,894 tornadoes
2004: 1,820 tornadoes
2008: 1,685 tornadoes
2010: 1,543 tornadoes
2017: 1,522 tornadoes
1998: 1,440 tornadoes
2003: 1,374 tornadoes
1999: 1,364 tornadoes
1992: 1,312 tornadoes
2009: 1,305 tornadoes
Go deeper:
Go deeper