Roy Moore defends potential 2020 Senate run after Trump pushback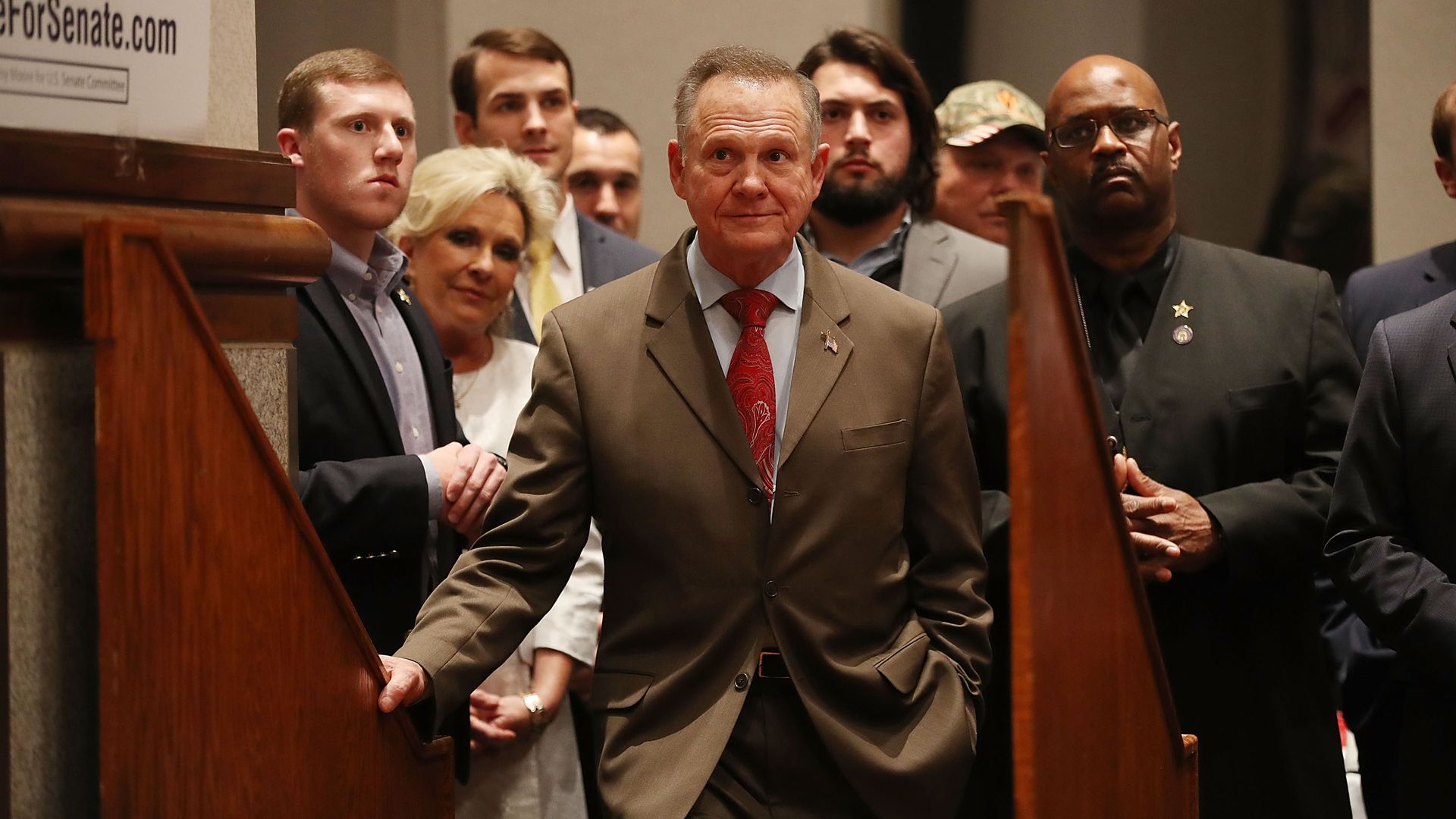 Roy Moore pushed back against President Trump's warning to not make another bid for the Senate next year, telling Politico Wednesday that the president "doesn't control who votes for the United States Senate in Alabama."
The backdrop: The former Alabama Supreme Court chief justice fell to Democratic Sen. Doug Jones in a 2017 special election following numerous allegations of sexual misconduct. After Moore announced that he is eyeing another run, Trump, despite having previously campaigned on Moore's behalf, tweeted earlier this week that he "cannot win" and that "the consequences will be devastating."
Between the lines: GOP power players are worried about another Moore run as Jones is one of the most vulnerable incumbent senators — and they fear once again losing control of the seat for another six years in 2020.
What's next: Moore says he plans to make a decision about his run in the next few weeks.
Flashback to 2017: How the Republican Party came back to Roy Moore
Go deeper