Barr: "I personally felt" Mueller could have made a decision on obstruction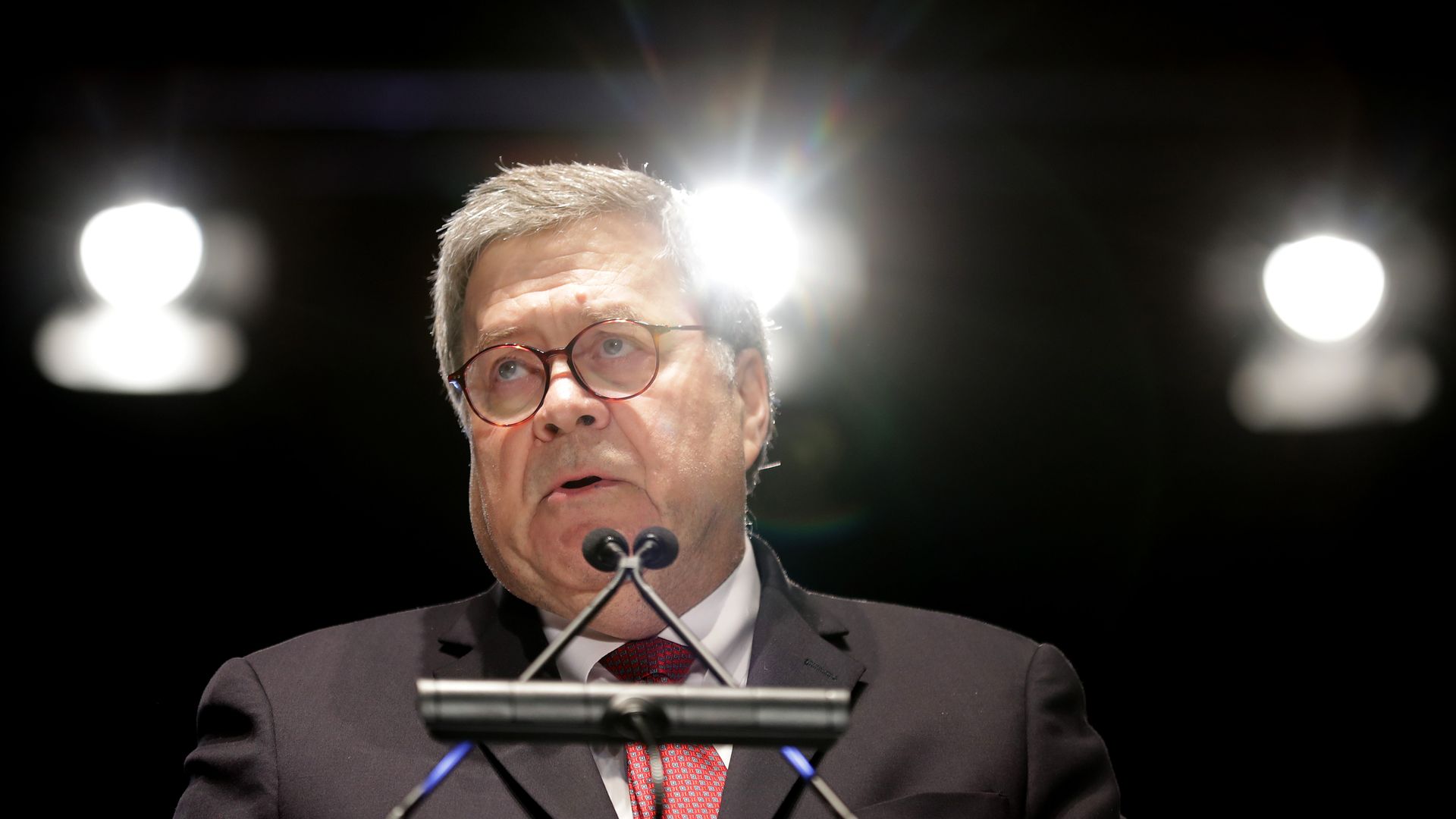 Attorney General Bill Barr told CBS News in an interview that he "personally felt" special counsel Robert Mueller could have reached a decision on whether or not President Trump obstructed justice, despite the Justice Department policy that a sitting president cannot be indicted.
"The opinion says you cannot indict a president while he is in office, but he could've reached a decision as to whether it was criminal activity. But he had his reasons for not doing it, which he explained, and I'm not going to argue about those reasons. But when he didn't make a decision, the Deputy Attorney General Rod Rosenstein and I felt it was necessary for us as the heads of the department to reach that decision."
Context: On Wednesday, Mueller gave his first on-camera public statement since he was appointed special counsel. He largely reiterated what he wrote in his report, stating: "[U]nder long-standing department policy, a president cannot be charged with a federal crime while he is in office. That is unconstitutional. Even if the charge is kept under seal and hidden from public view, that too is prohibited."
Mueller added: "The Special Counsel's Office is part of the Department of Justice and, by regulation, it was bound by that Department policy. Charging the President with a crime was therefore not an option we could consider."
Barr, whose full interview with CBS airs on Friday, also addressed Mueller's claim that ""the Constitution requires a process other than the criminal justice system to formally accuse a sitting president of wrongdoing." Many have viewed that as an implication that Mueller's 400-page report was essentially an impeachment referral.
Barr told interviewer Jan Crawford: "I'm not sure what he was suggesting, but the Department of Justice doesn't use our powers of investigating crimes as an adjunct to Congress."
Go deeper: Washington reacts to Mueller's first public statement
Go deeper