Massive tornado hits eastern Kansas, including Kansas City metro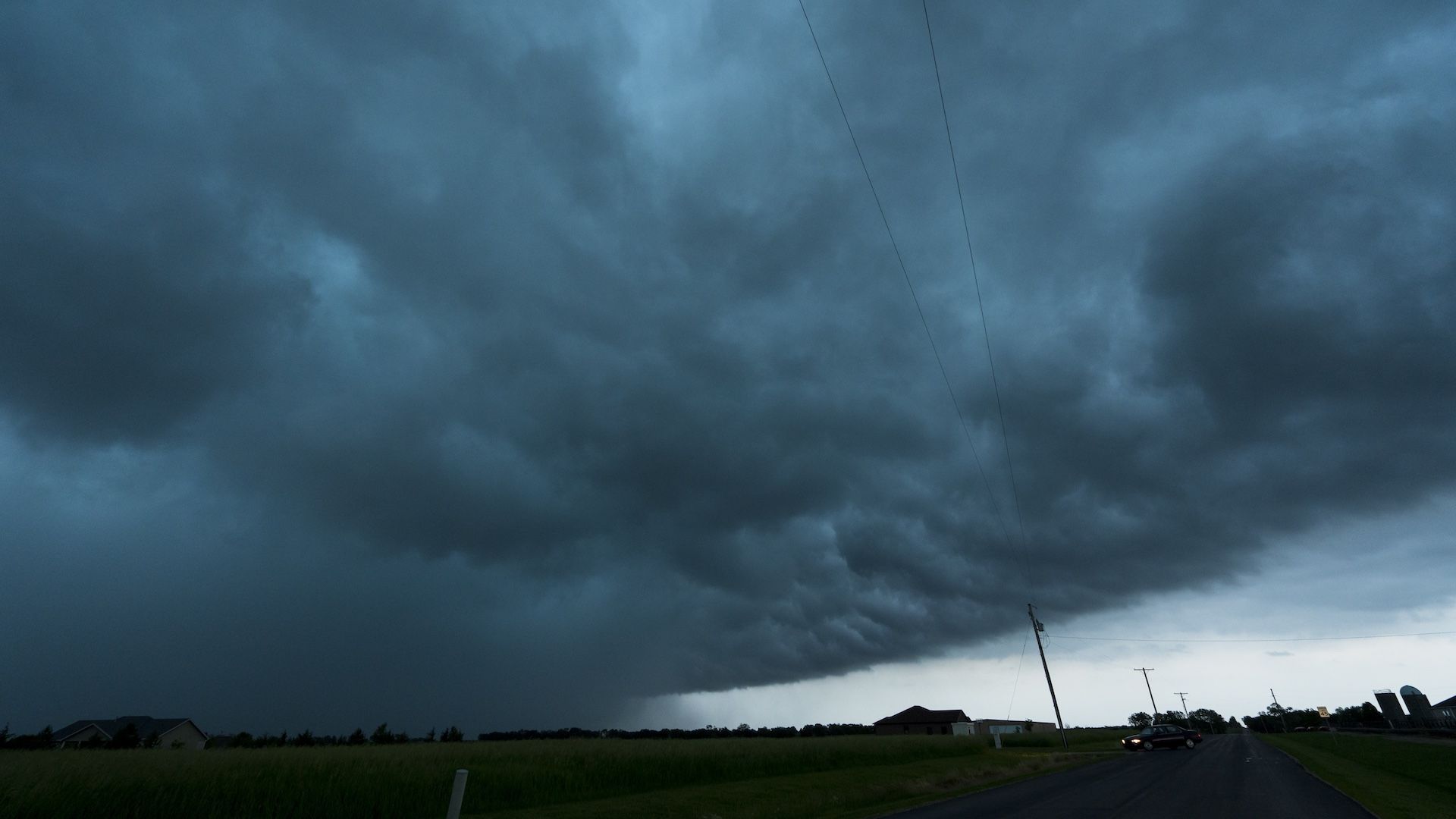 A massive EF-4 tornado touched down south of Lawrence, Kansas about 6:15 pm local time and carved a 32-mile path of destruction toward Kansas City, causing heavy damage and prompting the National Weather Service to declare a "tornado emergency" for several counties in the Kansas City metro area.
Details: The NWS reported debris from the tornado fell from the sky ahead of the storm along I-70 to the north and northeast of Edwardsville. LMH Health said 12 people were being treated in hospital in Douglas County for injuries after the tornado hit, with 1 person in surgery Tuesday night. The tornado caused Kansas City International Airport to temporarily suspend flights and send workers and travelers into shelter.
The latest: Kansas Gov. Laura Kelly (D) said President Trump granted the state's request for an emergency federal disaster declaration for 18 Kansas counties affected by the severe weather.
Two vans with the storm chasing tour operator Silver Lining Tours were overturned by the tornado as it passed south of Lawrence, resulting in minor injuries, according to the company.
The storm crossed into Missouri, where more tornado warnings were issued at about 7:30 pm local time and a new tornado from the same thunderstorm touched down near Kearney, Missouri.
Based on a storm damage survey, that tornado was rated as an EF-2 on the Enhanced Fujita scale, with top winds of 135 mph.
Flash flood warnings stretched across northeast Kansas, Southern Iowa and northern Missouri.
The Red Cross has opened a shelter for people affected by the tornado, with the Kansas City Star reporting homes and other structures were destroyed in Linwood.
The big picture: Using Doppler radar imagery, meteorologists were able to pinpoint the tornado's location as well as confirm the damage left in its wake, as debris was lofted tens of thousands of feet into the air.
These storms are just part of a broader arc of severe thunderstorms causing flooding, hail and tornadoes stretching from Texas to Pennsylvania on Tuesday night.
Context: It's been 13 consecutive days where a tornado has touched down, the longest stretch since 1980.
Go deeper