Where Beto O'Rourke stands on climate change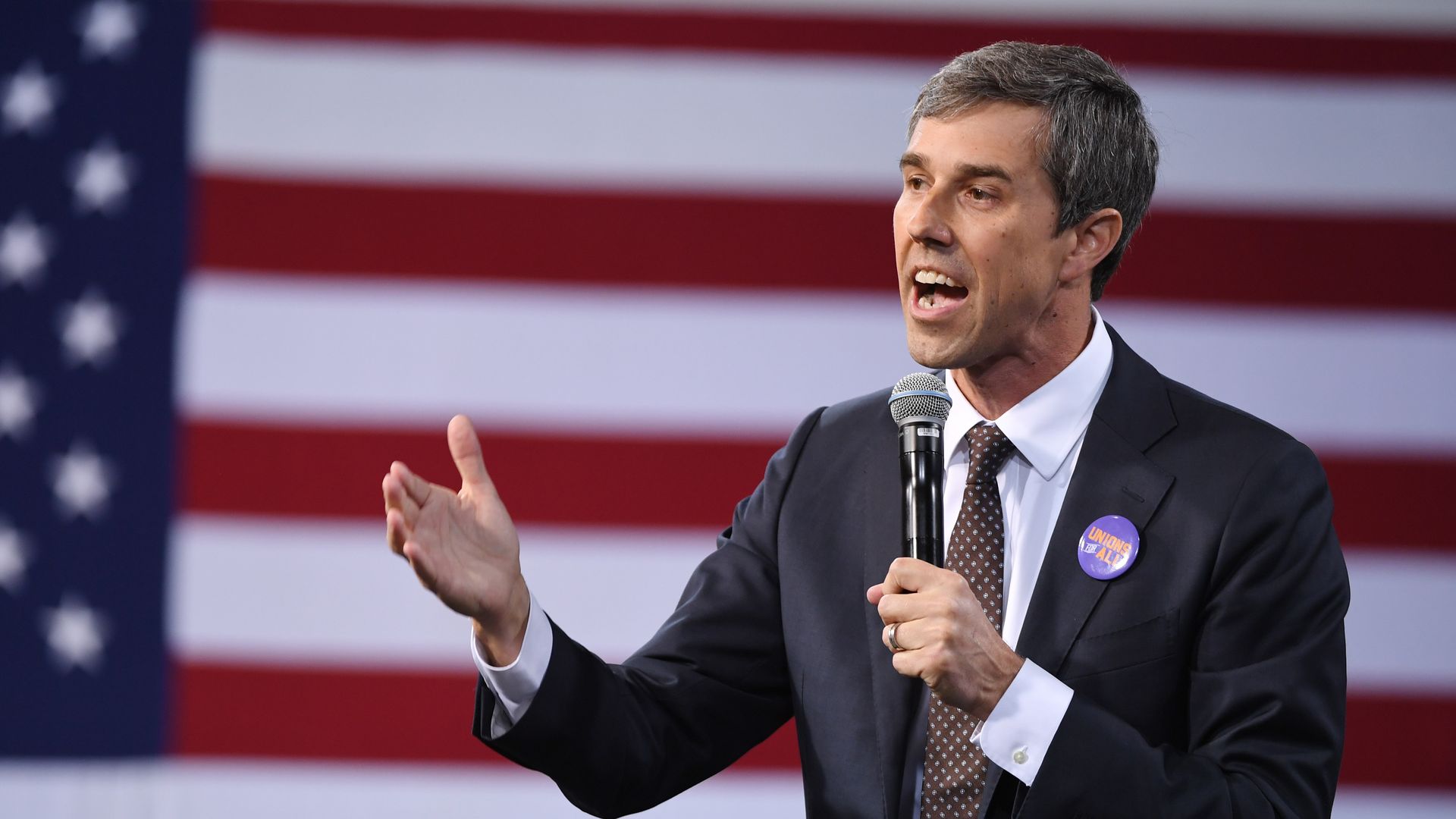 2020 presidential candidate Beto O'Rourke has outlined a highly detailed strategy for tackling climate change. At the crux of his $5 trillion proposal is the goal to achieve net-zero carbon emissions by 2050.
The big picture: This is O'Rourke's first major policy proposal. It takes an aggressive position on tackling global warming through executive action and legislation. His plan calls climate change the "greatest threat we face."
Why it matters, per Axios' Ben Geman: O'Rourke's plan suggests that he sees moving left on emissions as a way to attract younger and more progressive voters — and that he wants to compete directly for the climate candidate mantle in the 2020 elections.
Key points of O'Rourke climate plan:
Fossil fuels: End fossil fuel leasing on federal lands.
Permitting: Require federal permitting decisions "fully account for climate costs and community impacts," per the plan.
Carbon emissions: "Reduce methane leakage from existing sources in the oil and natural gas industry for the first time and rapidly phase-out hydrofluorocarbons."
Paris Agreement: Remain in.
Funding: O'Rourke plans to fund the plan with changes to the tax code to "ensure corporations and the wealthiest among us pay their fair share." He also wants to end incentives for fossil fuel companies.

He also pledged to reject donations from fossil fuel companies and said he would return funds he'd already raised that were greater than $200.
Tax incentives: He wants to put in place "limited-duration, performance-focused" tax incentives to speed up deployment of climate-friendly tech.
Extreme weather: O'Rourke also proposes preparing communities to fight against extreme weather.

This includes increasing spending for pre-disaster grants, expanding the federal crop insurance program and investing in climate readiness.
Yes, but: Much of O'Rourke's plan would require new legislation and relies heavily on Capitol Hill.
Go deeper:
Go deeper