Michael Bennet: Steep campaign hurdles aren't "trivial"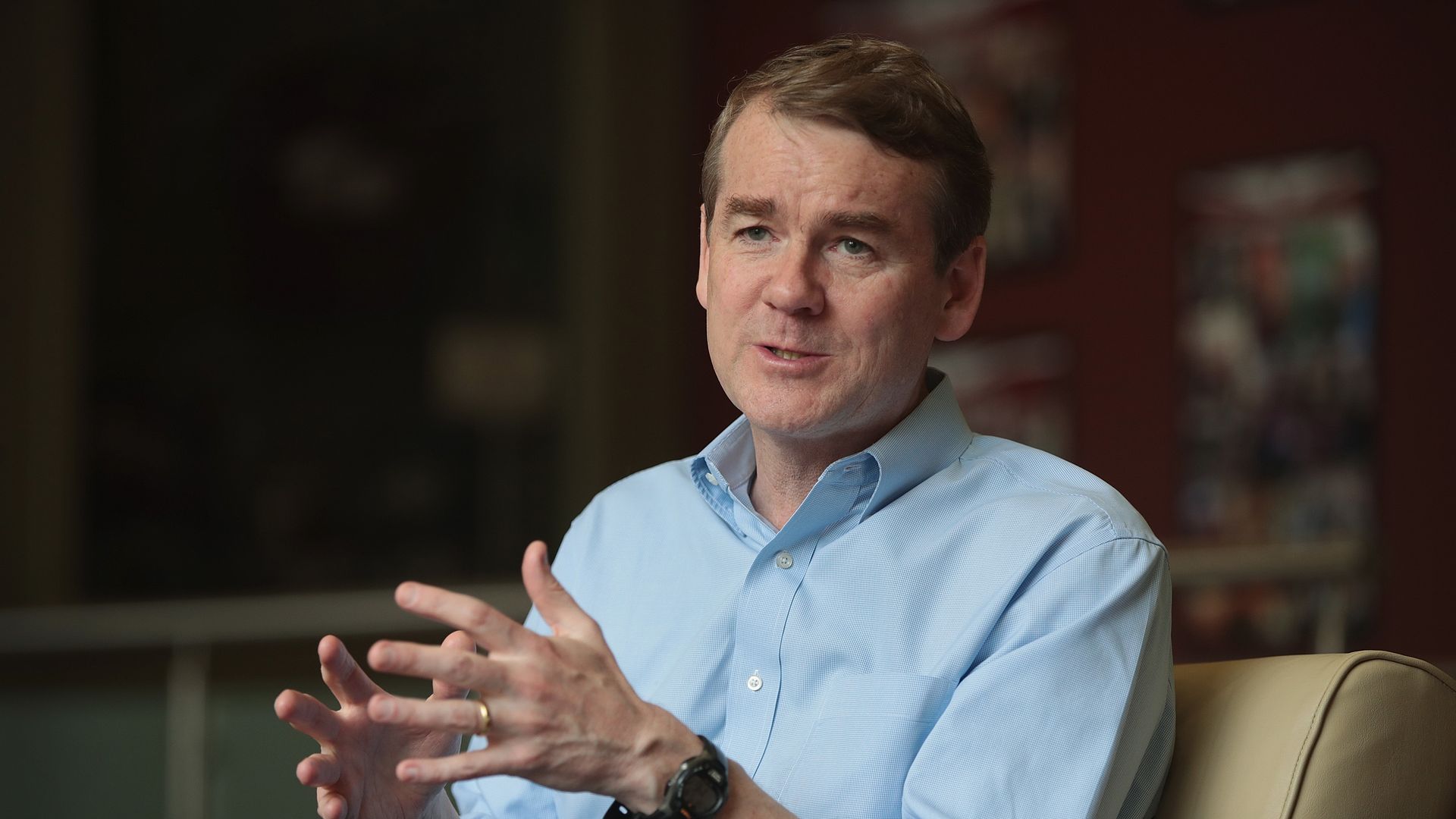 Sen. Michael Bennet (D-Colo.) knows he's struggling in the crowded 2020 Democratic field and probably isn't likely to qualify for the first primary debate, but he plans to stay in the race until the first primaries in Iowa and New Hampshire next year, reports Politico.
Why it matters: Bennet joined the presidential race nearly 3 weeks ago, and he hasn't yet had a major breakout, especially in competing with big names like former Vice President Joe Biden and Sen. Bernie Sanders. His profile also matches that of a few of the other lesser-known candidates: a centrist, middle-aged white male.
"[The challenges are] not trivial. A lot of people in America don't know me and that's something I have to overcome … I may not be able to overcome that between now and the first debate."
— Sen. Michael Bennet to Politico
Bennet does say if his presidential run doesn't result in his nomination, he doesn't think it'll be "fatal" for him, per Politico.
The big picture: Bennet isn't the only candidate struggling. Former Rep. Beto O'Rourke (D-Texas) had a strong campaign kickoff, but has seemingly lost momentum. Other candidates including Rep. Tim Ryan (D-Ohio) and Rep. Seth Moulton (D-Mass.) aren't polling with most voters.
Go deeper