More filmmakers build momentum in protest against Georgia's abortion ban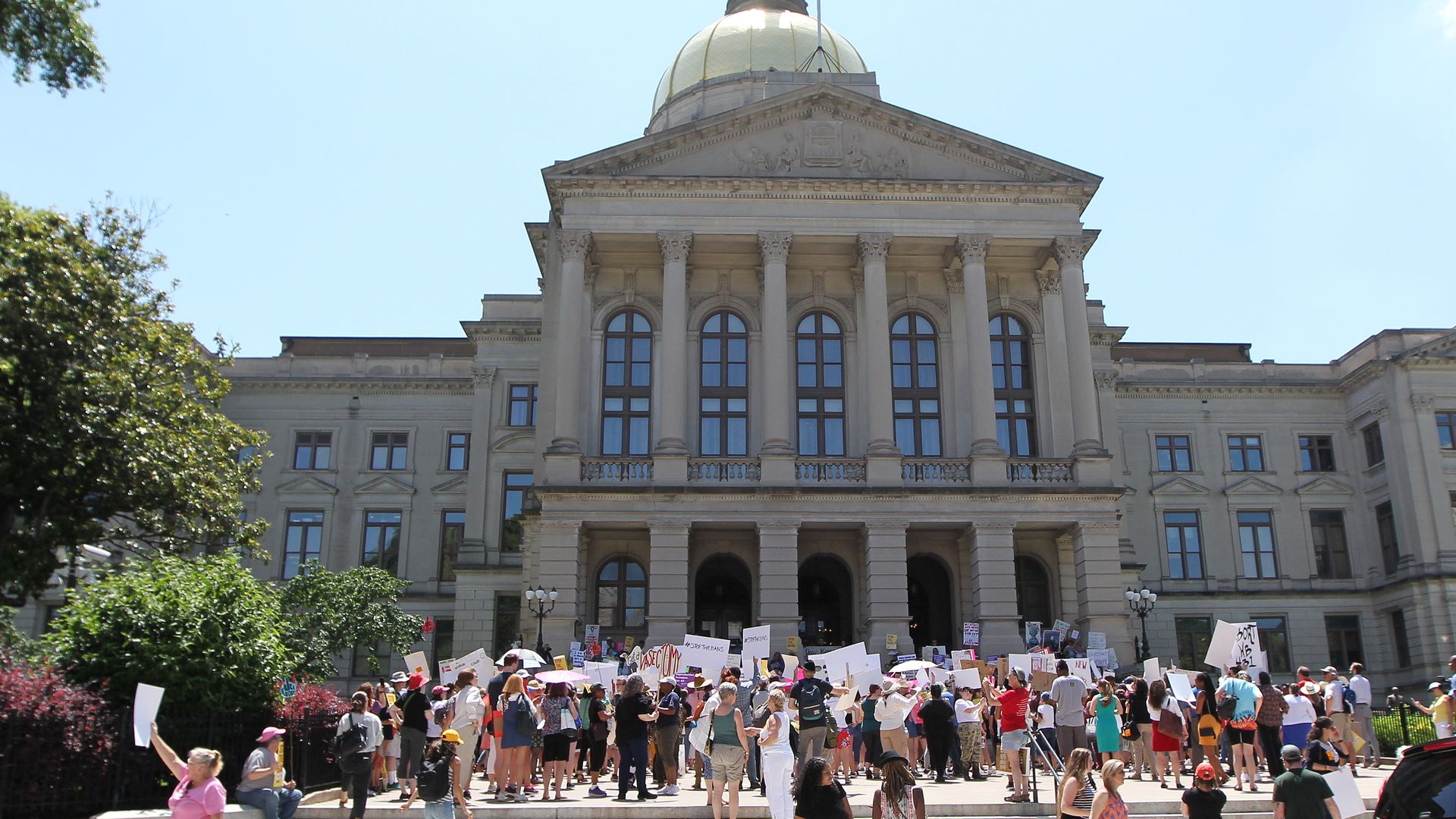 Georgia Gov. Brian Kemp's "fetal heartbeat" abortion ban, the 4th of its kind in the U.S., has sparked a gradual protest of filmmakers in a state known for its heavy hand in the film industry.
What's new: Walt Disney CEO Bob Iger told Reuters that it would be "very difficult" to continue filming in Georgia if the ban goes into effect, and he doubts Disney would seek to film in the state. "I think many people who work for us will not want to work there, and we will have to heed their wishes in that regard. Right now we are watching it very carefully."
Other film industry figures actively boycotting Georgia, or considering a boycott:
Mark Duplass, prime-time Emmy winner, asked others to join his boycott: "Will you pledge with me not to film anything in Georgia until they reverse this backwards legislation?"
Ron Howard and Brian Grazer of Imagine Entertainment will continue filming their current Netflix movie "Hillbilly Elegy" in the state, but plan to boycott Georgia "as a production center" in January, when the bill is set to go into effect.
The state of play: Florida and South Carolina are considering their own "fetal heartbeat" bills, and Louisiana is close to passing one. West Virginia introduced a "fetal heartbeat" bill earlier this year. The ACLU has said it plans to sue Georgia over the bill.
Go deeper: Where 2020 Democrats stand on abortion
Go deeper