Tornadoes strike Southern Plains: Region set for more severe storms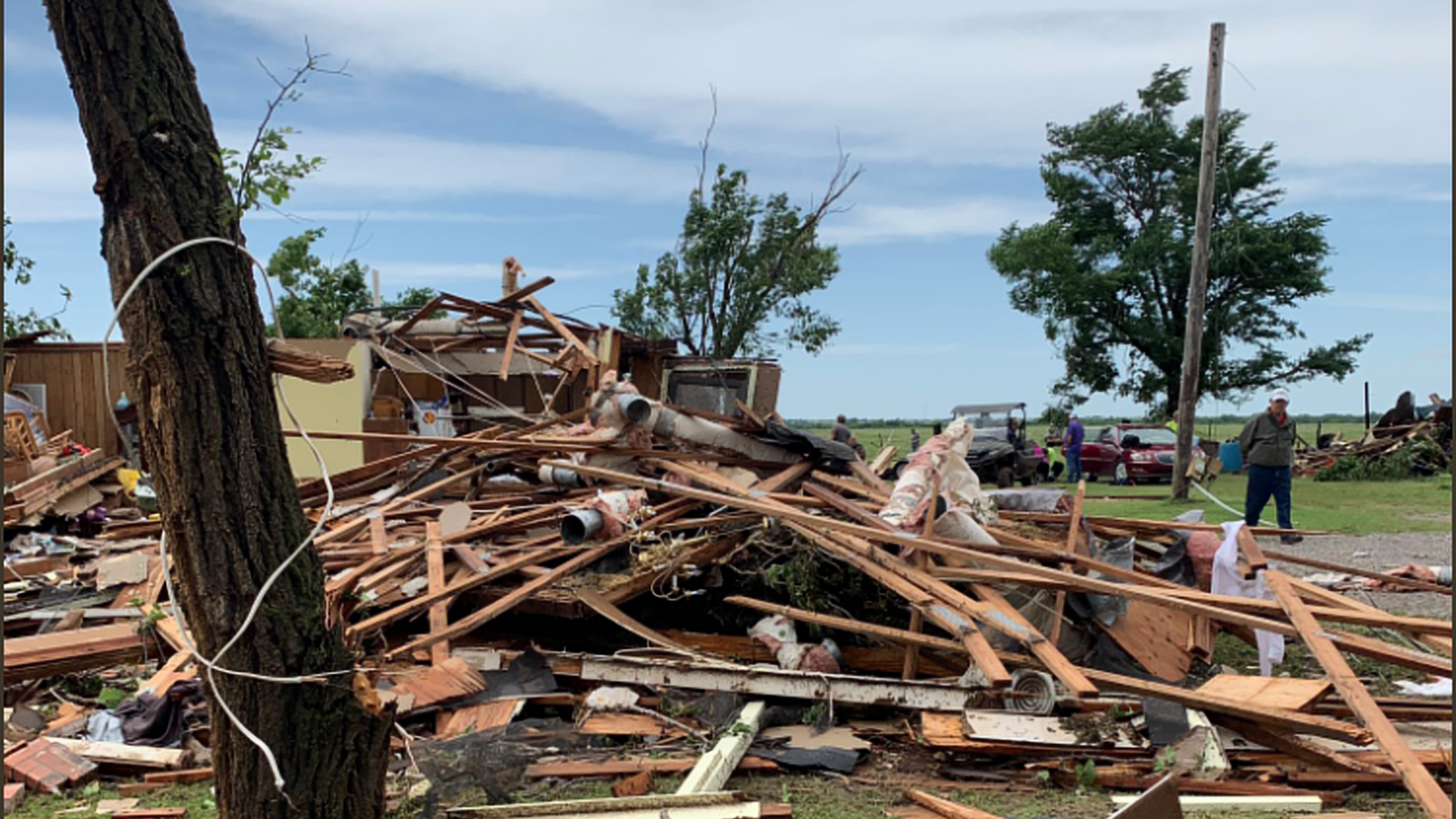 Waves of severe thunderstorms struck the Southern Plains Saturday, bringing tornadoes, large hail and flooding rains, and the National Weather Service warns more severe storms are set to hit the region.
Details: The NWS Norman said an EF2 tornado with winds of up to 130 mph struck east of Geronimo, Oklahoma, early Saturday. It destroyed at least 2 homes and left 1 person with minor injuries, AP reports. Power lines downed by winds left tens of thousands of people in Oklahoma and Arkansas, where a suspected tornado damaged the roofs of numerous homes, per AP.
The big picture: The severe weather threats extend from Texas to the Upper Midwest, with everything from large hail to flooding rains and more tornadoes possible through Monday.
Monday is forecast to be the most volatile day, with an unusually strong low pressure area for this time of year centered near Kansas, drawing up moisture from the Gulf of Mexico and providing the strong winds needed for rotating thunderstorms to form.
The National Weather Service is warning of a heightened risk of tornadoes, including strong tornadoes, and flash flooding across the Plains.
A swath from north Texas to Iowa look to be the focus of the most dangerous conditions on Monday.
Go deeper: Rare, explosive weather pattern targets U.S. with snow, tornadoes, heat
Go deeper