Kirsten Gillibrand shares plan to protect reproductive rights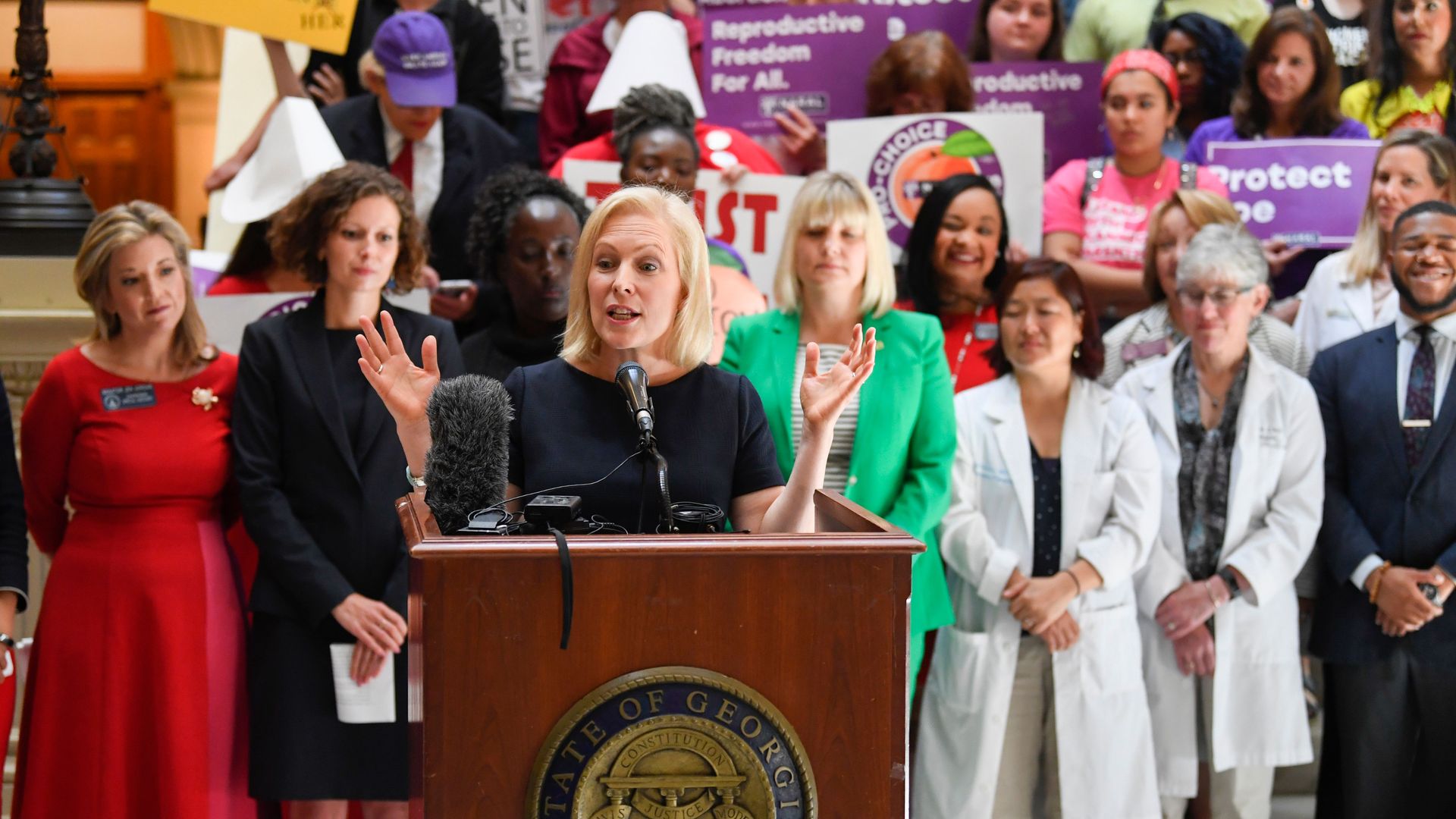 Sen. Kirsten Gillibrand (D-N.Y.) has put herself at the forefront of the abortion debate after a handful of red states have passed abortion bans.
The big picture: Gillibrand has been working to position herself as an advocate for women since she launched her 2020 presidential campaign. She's been a strong supporter for sexual assault survivors, and is known as the "#MeToo Senator."
What she's saying: Gillibrand's policy is 4-pronged, focusing on access, prevention, care and the courts.
Access: Gillibrand says she would repeal the Hyde Amendment that bars the use of federal funds for abortions, saying it "disproportionately restricts access to abortion for low-income women and women of color." The New York senator would also repeal the Trump administration's gag rule that prevents doctors from discussing their patients' options for abortion.
Prevention: She wants to increase funding for Title X, access to birth control and sex education.
Care: Gillibrand pledged to ensure Planned Parenthood is always adequately funded and to try to stop violence against abortion clinics.
Courts: Gillibrand said she would only nominate judges who support the Roe v. Wade decision.
Go deeper:
Go deeper