2020 election polls: Biden, Sanders battle for first primary votes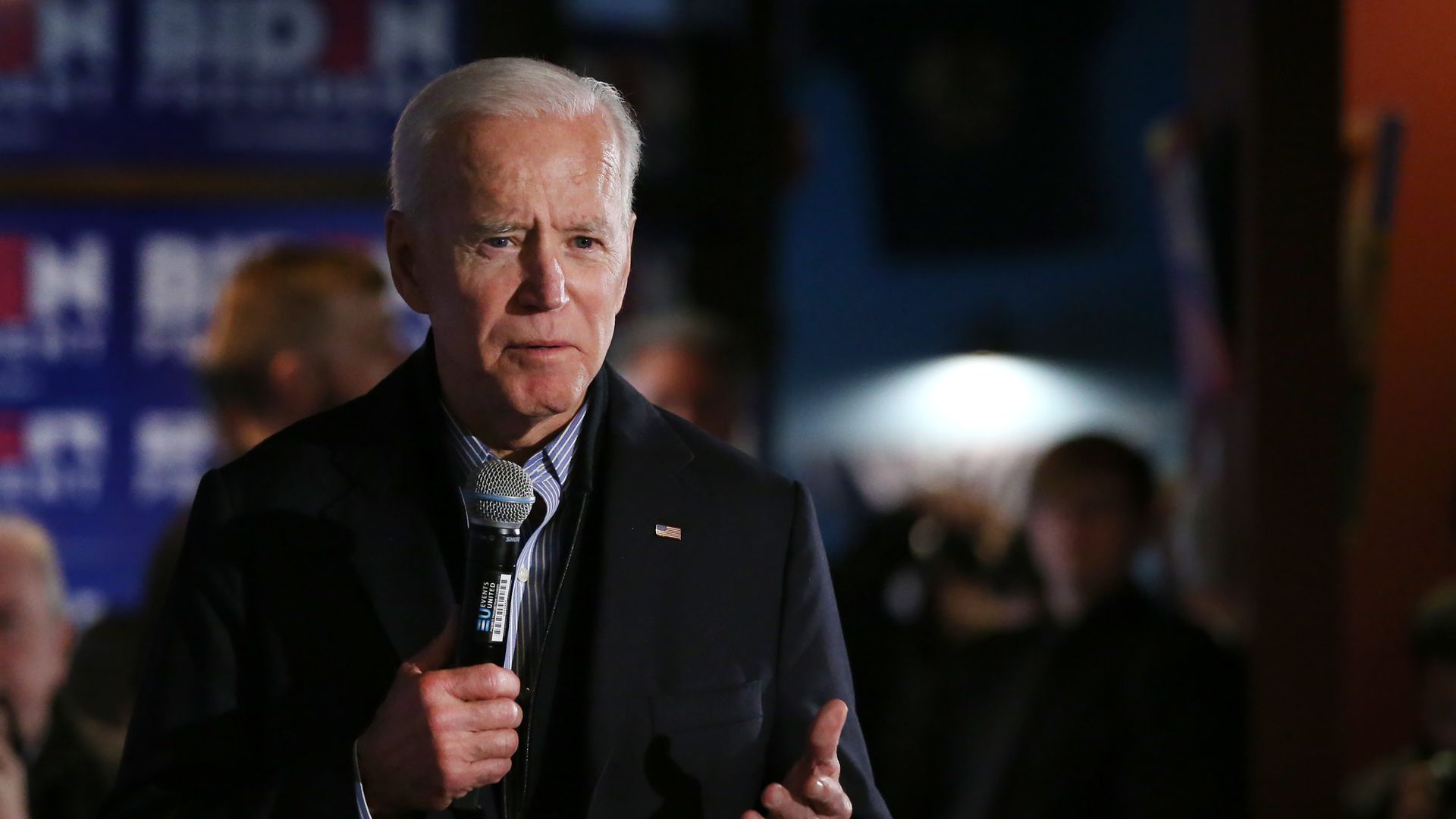 Former Vice President Joe Biden has maintained a double-digit lead against his 2020 Democratic competitors, with Sen. Bernie Sanders (I-Vt.) coming in 2nd place — even in some states Sanders managed to secure during the 2016 Democratic primaries.
The big picture: Some observers are drawing parallels between Biden's current campaign and Hillary Clinton's 2016 run, including courting the same donors and addressing the economic woes of middle class Americans, reports the New York Times. However, Biden is polling higher in Iowa and New Hampshire — both states Sanders won in 2016 against Clinton, per FiveThirtyEight.
By the numbers:
National polls:
Quinnipiac: Biden (38), Warren (12), Sanders (11), Buttigieg (10), Harris (8), O'Rourke (5) and no other candidate gets above 2%.
RealClearPolitics: Biden (39), Sanders (16), Warren (8), Harris (7), Buttigieg (6), O'Rourke (4) and the other candidates are 2% or less.
Context: Many older black voters support Biden after serving as President Obama's vice president, reports the New York Times. However, Biden struggles to connect with younger voters the same way Sanders does, per the Post and Courier.
Sanders' biggest hurdle is in South Carolina where he is trying to court black voters, who he struggled to appeal to in 2016. Black voters make up 60% of the Democratic voting bloc in South Carolina. He released an education plan that focuses on reducing racial and economic segregation as part of a renewed effort to appeal to black voters.
Go deeper:
Go deeper