2019 campaign: Trump vs. the world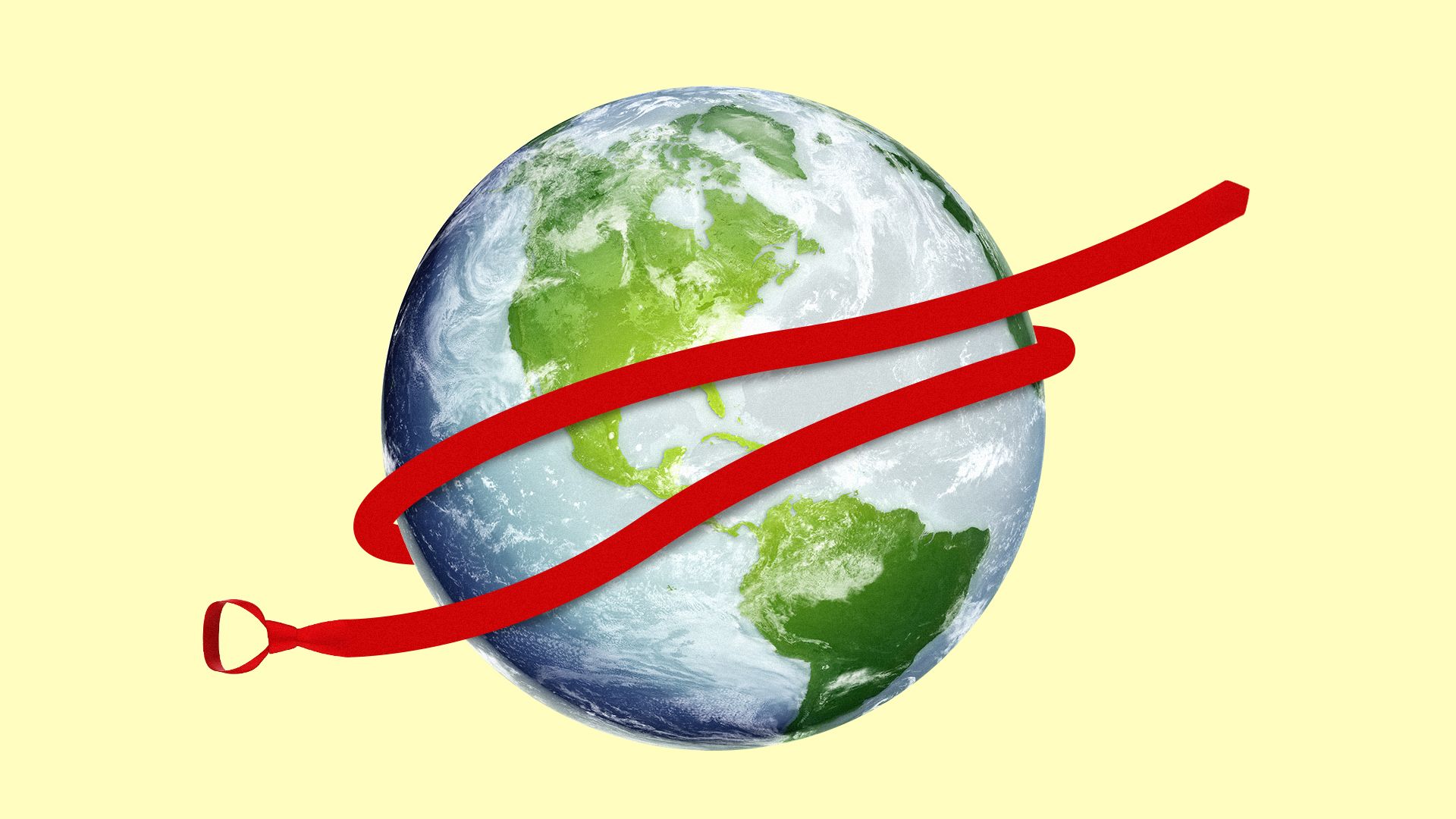 President Trump is running a 2019 campaign against the world, picking fights on four continents and putting his pugilistic "America First" to a grand international test.
Why it matters: Trump has been buoyed for two years by a strong economy and relative global stability. Now, he may confront a hot war or a self-inflicted economic shock as he heads into the heat of his re-election campaign.
The hottest spots:
China: The trade war looks increasingly likely to disrupt American business and create volatility in the capital markets. And, as Axios reported yesterday, the two sides are so far apart that the tariff fight could extend into 2020.
Iran: The administration has begun serious war planning and the Pentagon has begun building up serious forces in the Persian Gulf, including an aircraft carrier strike group, and B-52 bombers and F-15 fighters flying deterrence sorties. America's allies in Europe are warning that the administration's actions may incite war.
North Korea: Despite Trump's insistence that a deal remains in the works, Kim Jong-un's two missile tests were a clear effort to assert leverage.
Venezuela: Conditions are worsening despite U.S. intervention, and the failed uprising by opposition leader Juan Guaidó has left thuggish, anti-American President Nicolás Maduro in power.
Europe: The continent's leaders remain at odds with Trump across the board, most recently on his imposition of sanctions on countries that buy Iranian oil.
While relations are deteriorating with adversaries and allies alike, Trump is looking for cooperation in an unlikely place: Russia.
Secretary of State Mike Pompeo traveled there yesterday in search of "common ground."
But Axios World editor David Lawler points out: Given that Washington and Moscow are at odds on just about all of the issues above, it doesn't look like there's much to be found.
Be smart: All this is unfolding with the U.S. political system under stress from deep divisions along racial, political and class lines.
Go deeper: Trump's long trade war
Go deeper