China is ready to fight this trade war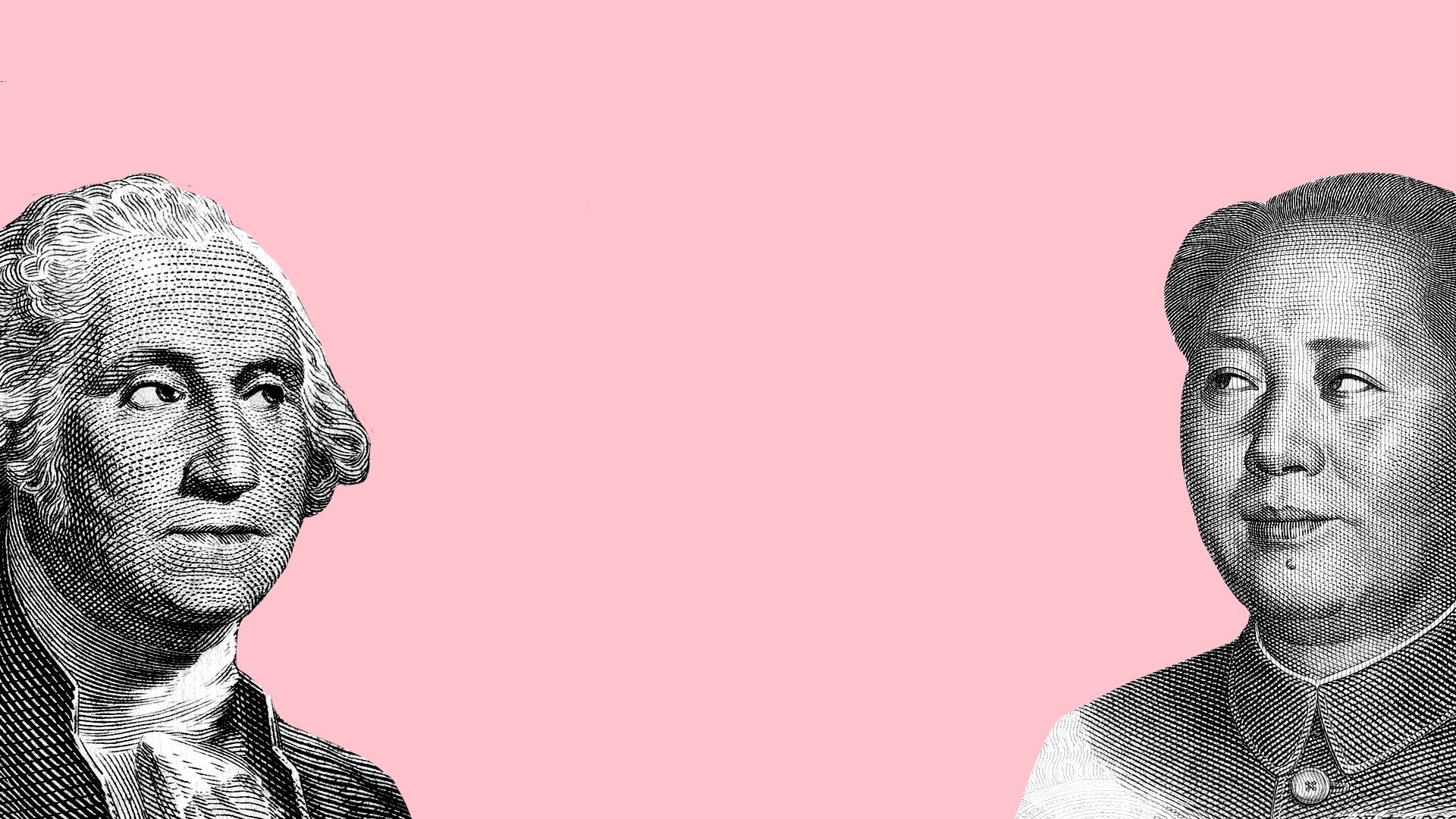 When President Trump began threatening China with tariffs, the Chinese initially played the role of obsequious couriers in an effort to avoid a head-on conflict. But since raising tariffs to 25% on their goods, China has reversed course and is making clear its intent to take the conflict with the U.S. to the proverbial mattresses.
The state of play: In a commentary published last week on its WeChat account, China's state-owned People's Daily warned the U.S. to "not even think about" concessions.
"China does not want a trade war but is not afraid of it," Geng Shuang, a spokesman for the Chinese Foreign Ministry, told a press briefing on Monday. "We will not succumb to any external pressure and have the determination and ability to safeguard our legitimate rights and interests."
Background: Heading into 2018, China's long-held philosophy had been to speak softly and carry a big stick. Its military was working to dominate Southeast Asia by land and sea, it was growing its Belt and Road Initiative globally and making loans to low-income countries to win friends and strategic allies.
As Trump began his confrontation, China agreed to many concessions, including buys of more U.S. goods, pulling back cyber-espionage, amending the law to ban forced technology transfers and cracking down on IP infringement in order to get "a bit of elbow room," Keyu Jin, associate professor of economics at the London School of Economics, wrote in January.
But the time for reconciliation looks to have passed and a new, emboldened China is emerging, one that is not afraid to take the fight directly to the U.S.
There are differing factions inside China, Jin tells Axios. "Some want to cave in ... some want to stay strong and resist." President Xi Jinping and the country's policymakers appear to now be siding with the latter faction.
What's next?
"[W]e will have another type of Cold War," Da Wei, professor at the University of International Relations in Beijing, said on PBS' "Frontline."
"I think it is a comprehensive confrontation. ... If that happens it will last for quite a long time. That's a tragedy for everyone."
Why it matters: Market analysts at both Morgan Stanley and Bank of America-Merrill Lynch have predicted a prolonged trade war could lead to an outright global recession.
The bottom line: Tuesday's stock market rebound shows investors haven't quite gotten that message.
Go deeper: Trump's long trade war
Go deeper